Talk about puppy love!
When a dog owner brought home a new puppy, her two big Great Danes understandably got a little jealous. However, it did not take long for one of the Great Danes to steal the show again, showing all the love in the process.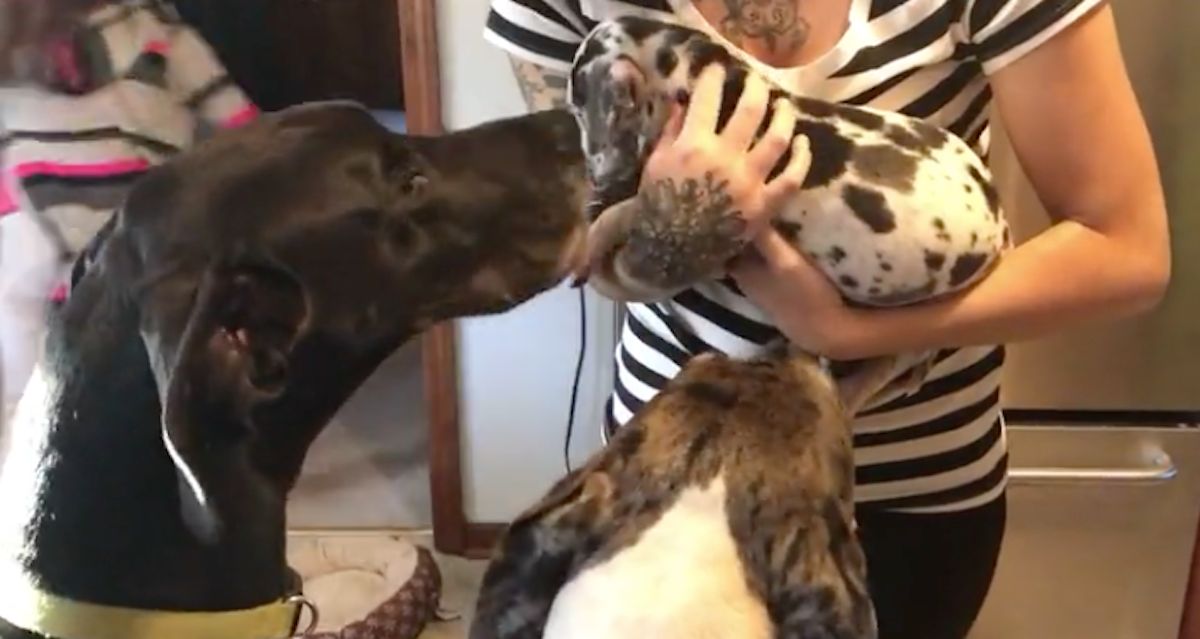 Once the puppy was settled in, the giant Great Dane jumped into his owner's arms for an epic hug.
Check out the lovable clip below.
The adorable Great Dane knew he needed to set a precedent for love with a new pup living in the house. Perhaps it was his way of saying thank you to his owner for bringing home a new dog.
However, the giant dog may have overstayed his welcome with the hug. The lovable K9 was just trying to show off his love, making for a comical yet uncomfortable hug when he would not let go.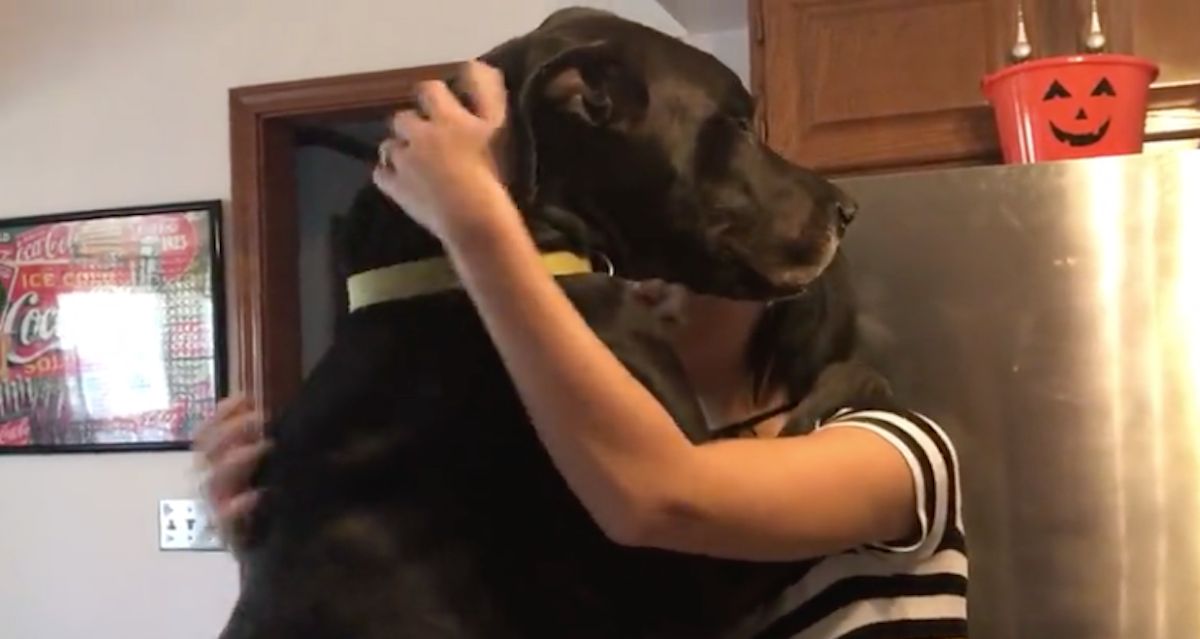 Hopefully the Great Dane will show this kind of love for the new puppy!
Please SHARE this adorable clip with all of your dog-loving friends!