Posted in: Comics, Comics Publishers, Current News, Valiant | Tagged: Alien Books, ninjak, x-o manowar
---
They were listed. They were late. But now X-O Manowar Unconquered is returning, alongside Ninjak Superkillers from Valiant in December.
---
They were listed. They were late. They were dropped. But now X-O Manowar Unconquered is returning, alongside Ninjak Superkillers from Valiant Entertainment, now being sorted out by Alien Books, which means for the first time in 2023, Valiant Entertainmentv will publish more than one new comic book for the month. Indeed they will have two! X-O Manowar Unconquered #4 and Ninjak Superkillers #1. As well as a compilation of the first three issues of X-O Manowar Unconquered.
Expect the new Alien Books versions of Valiant Entertainment to follow in 2024. While for 2023, Alien Books are launching Machine Girl & Space Hell Engels #1 by Matts and Sergio Monjes, with Watson And Holmes and Dracula X Frankenstein collections from Fairsquare Comics, who are all basically the same thing right now. And The Valiants is to come in 2024…
X-O MANOWAR UNCONQUERED #4 CVR A SHARP
VALIANT
OCT231392
OCT231393 – X-O MANOWAR UNCONQUERED #4 CVR B HALL
(W) Becky Cloonan, Michael Conrad (A / CA) Liam Sharp
X-O Manowar's past collides with his present as he battles tooth and nail to escape the Novus Romanus! Trekking deeper into the heart of the ship, aided by the Soothsayer, Aric uncovers the darkest secrets the ship holds and is forced to make life or death choices.
In Shops: Dec 13, 2023
X-O MANOWAR UNCONQUERED PRESTIGE ED #1 (OF 2)
VALIANT
OCT231394
(W) Becky Cloonan, Michael Conrad (A / CA) Liam Sharp
For the first time,  X-O UNCONQUERED issues 1-3 have been collected together and bound in a prestige format! Just in time for the 30th anniversary, collect X-O MANOWAR is an unforgettable new series by superstar creators Becky Cloonan, Michael W. Conrad, and Liam Sharp to put the king back on his throne and chart a new course for Valiant's flagship series.
In Shops: Dec 06, 2023

NINJAK SUPERKILLERS #1
VALIANT
OCT231395
(W) Jeff Parker (A) Mike Norton (CA) Dave Johnson
A ruthless team of superpowered killers versus the world's most lethal assassin – who will survive? The all-new explosive limited series Ninjak: Superkillers is a fast, fun, globetrotting noir tale presented by the talented team of Jeff Parker and Mike Norton! Surrounded in hostile territory, Ninjak and songbird agent Myna are in the fight of their lives! With no support, no supplies, and no way to escape, there's no way out but through!
In Shops: Dec 20, 2023

ETERNAL WARRIOR CLASSIC OMNIBUS HC VOL 01
VALIANT
OCT231396
(W) Jim Shooter, Barry Windsor-Smith, Kevin Van Hook, Mark Moretti (A) John Dixon, Mark Moretti (A / CA) Barry Windsor-Smith
Against all odds. Forever.
For a thousand generations, Gilad Anni-Padda has defended the innocent and dealt out justice as the Eternal Warrior – the undying champion of the Geomancers, the Earth's chosen Fist and Steel. An unsung veteran of every war ever waged, Gilad's hard-fought quest from the ancient world to modern day Los Angeles will force him to the forefront of the Valiant Universe – and into a brand new kind of battle alongside the likes of Bloodshot, X-O Manowar, and his own long-lost brother, the one and only Armstrong.
Prepare for ten thousands years of war as comics legends Jim Shooter (The Avengers, Secret Wars), Barry Windsor-Smith (Monsters, Weapon X), John Dixon (SHADOWMAN), Kevin VanHook (BLOODSHOT, Batman Confidential), Mark Moretti (NINJAK) and more come together for the first omnibus collection of Valiant's original immortal hero!
Collecting ETERNAL WARRIOR (1992) #1-25, ETERNAL WARRIOR YEARBOOK (1993) #1, ARCHER & ARMSTRONG (1992) #25, HARBINGER (1992) #32, SECRET WEAPONS (1993) #3 and #6-10, and VALIANT ERA COMPANION (1993) #1
In Shops: Dec 06, 2023

BOOK OF SHADOWS HC
VALIANT
OCT231397
(W) Cullen Bunn (A / CA) Vicente Cifuentes
Shadowman. Eternal Warrior. Punk Mambo. Doctor Mirage. The supernatural protectors of the Valiant Universe unite for the very first time to stand against a terrifying ancient threat: Exarch Fane. No one is safe as the fearsome foe has his cold hands on the Book of Shadows.
Valiant is proud to present BOOK OF SHADOWS, a supernatural event with master of horror Cullen Bunn (Venom) and bone-chilling artist Vicente Cifuentes (Justice League Dark) that's the perfect opportunity to join the Valiant Universe.
If Exarch Fane doesn't destroy the world first!
Collecting BOOK OF SHADOWS 1-4
In Shops: Dec 27, 2023
MACHINE GIRL & SPACE HELL ENGELS #1 CVR A ANDOLFO
ALIEN BOOKS
OCT231398
OCT231399 – MACHINE GIRL & SPACE HELL ENGELS #1 CVR B RACHLIN
(W) Matts (A) Sergio Monjes (CA) Mirka Andolfo
Brace for a high-octane journey, as Machine Girl returns for a new adventure, a perfect jumping on point! Megan embraces a daring mission alongside her loyal comrades. As the reigning Champion of Intergalactic Mixed Martial Arts, her skills are pushed to the brink. Her objective: conquer challenges, battle old and new foes, and uphold a promise: Delivering a cryptic egg to her friend's sisters, leaders of the enigmatic Space Biker Gang. Courage, skill, and destiny collide amidst the stars!
In Shops: Dec 27, 2023

WATSON AND HOLMES SCANDAL IN HARLEM TP
FAIRSQUARE COMICS LLC
JUN238055
(W) Brandon Easton, Steven Grant, Hannibal Tabu, Lyndsay Faye, Karl Bollers, Greg A. Elys?e (A) N. Steven Harris, Dennis Calero, Eli Powell (CA) Tomm Coker
Harlem, Now. The most famous dynamic duo in the world, Jon Watson and Sherlock Holmes are back to solve multiple cases for the Police or private clients in desperate need of answers.
Revisiting the classic detective team created by Sir Arthur Conan Doyle in a bold diverse way, WATSON & HOLMES: A SCANDAL IN HARLEM is an anthology style volume with five tales from the finest African American talents in the industry: BRANDON EASTON (Transformers, Kamen Rider,…), N.STEVEN HARRIS (Michael Clay, Milestone Comics, …), HANNIBAL TABU (MPLS Sound),
KARL BOLLERS (Marvel's Machine Man, Cable), GREG A. ELYSÉE (Is'Nana the Were Spider) as well as true Holmesian creators like LYNDSAY FAYE, STEVEN GRANT, ELI POWELL and DENNIS CALERO.
WATSON & HOLMES is part the NOIR IS THE NEW BLACK hit collection.
In Shops: Dec 27, 2023

DRACULA X FRANKENSTEIN TP
FAIRSQUARE COMICS LLC
JUL231624
(W) Michele Monteleone, Giulio Antonio Gualtieri (A) Fabrizio Des Dorides, Francesco De Stena (CA) Fernando Dagnino
TWO LEGENDARY MONSTERS, ONE SCARY VOLUME!
Straight out of Italy, here comes a bold new take on two classic monster stories… "Fumetti style!"
Dracula x Frankenstein is the perfect graphic novel to get this year for Halloween and beyond.
Jonathan Harker, a British solicitor, arrives in Transylvania to meet his client, Count Dracula. In the Count's castle, he finds himself playing the part of the bait in a cruel game that Dracula set up for his host.
July 31, 1797. During an expedition to the North Pole, Captain Walton is stuck with his ship in the ice and scans the horizon. Suddenly, someone emerges from the gloom, on a dog sled. The driver is an exhausted man, Victor Frankenstein. And once he has recovered from the cold he will have to tell the captain about his near-death experience with the mysterious creature to which he himself gave life to…
In Shops: Sep 27, 2023

PHOTONIK MAN OF LIGHT TP
FAIRSQUARE COMICS LLC
JUL231621
(W) Ciro Tota (A) Ciro Tota (CA) Paul Renaud
Photonik is bring (sexy?) Silver Age comics back! A reluctant disabled superhero, a larger than life supervillain who wants to enslave humanity, two unlikely sidekicks and a huge dose of adventure. Photonik: Man of Life is the feel-good graphic novel of the Fall!
He was bullied so often he stopped counting. He was sometimes called a monster or an aberration. Thaddeus Tanterhook has lived with Khyphosis (hunchback) all his life, but when he becomes the flawless Photonik, the Man of Light, people only see the hero. Will his powers change the man he is inside?
Photonik is bringing the Silver Age back! Written and drawn by Ciro Tota, Photonik: Man of Light has achieved cult status in France where hundreds of thousands of readers have followed his adventures through the years. It has the charm and classic feel of X-Men, Spider-Man and Hulk. It stars a trio of outcasts ready to save the day while society rejects them… Sounds familiar?
Next to Photonik, you'll find Tom Thumb, a stray kid who never misses a shot and Dr Ziegel, a Holocaust survivor with psychic powers. Together, they are going to help Thaddeus defeat major threats such as the Minotaur.
Buckle up! And get ready to fall in love with this feel-good action series with a big heart!
Featuring a fantastic cover from fan favorite Marvel artist PAUL RENAUD!
In Shops: Oct 04, 2023

TERRA ANTARCTICA GN
FAIRSQUARE COMICS LLC
FEB238562
(W) Agustin Graham Nakamura (A) Agustin Graham Nakamura
Two detectives from Buenos Aires, Mosca and Maia, come to a small town in Patagonia, at "the end of the world". What is commonly known as Antarctica. They meet Joel, the suspect of an apparently common bank robbery case, who can't recall his own name and keeps drawing confusing symbols pointing towards "the South". They immediately acknowledge that something far more intriguing is at play here. As they'll drive towards Antarctica, they'll uncover secrets kept hidden for hundreds of years, holding the future of human kind at stake.
In Shops: Dec 13, 2023
---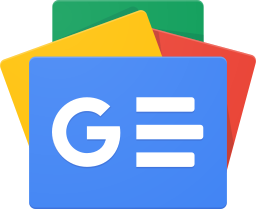 Stay up-to-date and support the site by following Bleeding Cool on Google News today!
Denial of responsibility! My Droll is an automatic aggregator of Global media. In each content, the hyperlink to the primary source is specified. All trademarks belong to their rightful owners, and all materials to their authors. For any complaint, please reach us at – 

[email protected]

. We will take necessary action within 24 hours.