Shop Small is a monthly series highlighting small business owners from diverse backgrounds. This series aims to go deeper than your typical product roundup, diving into the inspirational stories behind some of our favorite brands. By taking a behind-the-scenes look at how their shops came to be and highlighting the products they (and their shoppers!) love, we hope to put a deserving spotlight on these marginalized business owners.
---
The child of a Vietnamese mother, Debbie Wei Mullin grew up sipping the rich flavors of Vietnamese coffee. Come adulthood, she couldn't find a brand that tasted like home — so, she decided to make one.
Mullin started Copper Cow Coffee, a direct-to-consumer Vietnamese organic coffee brand in 2017. There's everything from signature Vietnamese-inspired lattes (flavors include lavender, salted caramel and vanilla) to dark roast coffee grounds blended with herbs and spices (one even tastes like churros).
"I am obsessed with Vietnamese cuisine, and I thought it would be an incredible business idea to bring to people," Mullin says. She believes it is the uniqueness of Copper Cow that makes it sellable: "There's a desire for people to have new flavors that taste amazing."
Mullin introduced the brand to the world on "Shark Tank" in 2021, and the experience brought many customers — although she decided not to go through with the deal after airing. The road to starting a business is never simple, especially for women of color. Here, Mullin explains the trajectory of Copper Cow, how she developed her product and the cultural significance of Vietnamese coffee.
From Corporate to Creative
At first, Mullin's business was a cooking line — a side gig for Mullin, who worked at the World Bank. She spent nights and weekends working on her business plan and some days, she even stood outside farmers' markets, encouraging potential customers to buy her product.
A coffee lover herself, Mullin eventually saw more potential in a coffee business, so she put her all into Copper Cow Coffee. She secured funding by asking anyone — literally anyone — who'd be willing to invest. In the first year, she raised $100,000 thanks to donations from friends and family. But when her business began to really take off, she needed more funds from venture capitalists.
And, that's where she hit a snag. "It took me two years before I was able to get VC funding and that was after pitching over 100 investors," she says. "Those no's were oftentimes helpful, because they would share what I had to fix about my business."
But, most of the feedback and criticism came because her brand was too "niche." Though coffee was a $70 million business in 2016, investors believed a Vietnamese coffee brand wasn't marketable to U.S. consumers.
Mullin's take? She didn't buy it. "If only I had a dollar for every single time someone told me that my product was niche when it is not," she says. "Innovative coffee concepts are marketable to people under 40. My brand is full of color and flavor, and we include herbs and spices in our coffees, which really speak to women."
It was only when Copper Cow became available at Walmart (thanks to the retailer contacting Mullin for a partnership) that investors began taking the brand seriously.
The Story Behind the Product
What Copper Cow Coffee is now — a Vietnamese pour-over coffee brand — isn't the business Mullin initially imagined. "When I first set out, about seven years ago, bottled cold brew was beginning to become popular," she says. "I really wanted to do a bottled cold brew Vietnamese coffee, and I wanted the sweetened condensed milk mixed in and ready to drink."
Logistically, manufacturing such a product was nearly impossible, especially since Mullin wanted to source the coffee beans from Vietnam. Mullin spent months traveling back and forth to Vietnam, visiting coffee farms and determining who should source the coffee. Then, there was finding the right factory in the U.S. and finalizing the product. Despite her best efforts, she wasn't finding success.
On a trip to Asia, she had an "aha" moment when she re-discovered the pour-over method, a type of brew that involves pouring hot water over coffee beans in a filter. The method allows Mullin to separate the coffee beans from the condensed milk, which makes shipping easier.
Though Mullin's original idea — selling ready-to-drink coffee — never came to fruition, her accidental re-discovery of pour-over coffee became the selling point of Copper Cow.
Mullin got it trademarked, began marketing and started to experiment with flavors — with the first-ever flavored pour-over being the lavender latte. "Since, we've had so much fun innovating flavors, both in coffees and creamers," says Mullin, who now sells churro, vanilla and salted caramel coffee, in addition to a mocha creamer. Plus, the brand uses 100 percent whole herbs, no artificial flavors.
What Makes Vietnamese Coffee Unique?
Vietnam is the second-largest coffee producer in the world, according to Mullin, who believes the country has been left out of the specialty coffee scene.
Vietnam produces mostly robusta coffee, a rich, dark and nutty roast — a flavor that most Americans weren't accustomed to until 10 to 15 years ago when robusta was re-marketed as premium coffee. But, not many premium coffee brands are sourced locally from Vietnam nor can the prices compete with most coffee grounds.
That's where Copper Cow comes in. The brand brings back the origins of robusta coffee and markets it to the everyday coffee drinker. Mullin's goal is to recognize Vietnam for its culture and history in the coffee market by sourcing from Vietnam farmers.
"I want to become a brand that gives an authentic Vietnamese coffee experience and erases the miseducation around premium coffee," Mullin says. "We're excited to be the first to bring premium Vietnamese coffee. And, to take that a step further: to become the first certified organic Vietnamese coffee brand."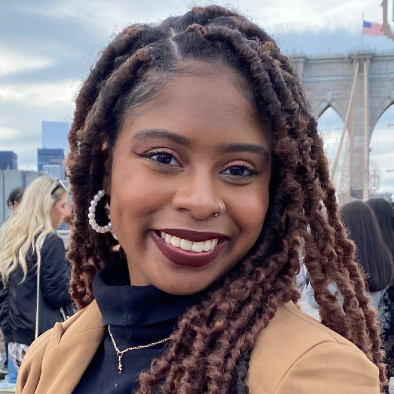 Mel Curry (she/her) is the current assistant editor at Cosmopolitan, where she covers everything from lifestyle to politics. You can often find her watching The Real Housewives of Atlanta or discovering local coffee roasters. Before joining Cosmo, she was an editorial assistant at Hearst Magazines, writing for Women's Health, Elle, and more. Follow her on Instagram and the bird app aka Twitter.  
Denial of responsibility!
My droll is an automatic aggregator of the all world's media. In each content, the hyperlink to the primary source is specified. All trademarks belong to their rightful owners, all materials to their authors. If you are the owner of the content and do not want us to publish your materials, please contact us by email – 
[email protected]
. The content will be deleted within 24 hours.