The great behemoth MCU's grand design, as presented by Kevin Feige every few years, has finally met its match. Undone, destroyed, after all of man's weapons and devices had failed, by the tiniest creatures that God in his wisdom put upon this Earth: Their star actor unraveling like dollar store string cheese.
Yes, with the drama surrounding Jonathan Majors continuing to spin, recent reports point to Marvel abandoning Avengers: The Kang Dynasty as the franchise's Next Big Thing. Necessarily, this means that they'll need a new next big thing – something bigger, more appealing, and, crucially, less built on a foundation of fans' enthusiasm for Ant-Man and the Wasp: Quantumania. With nearly a century of Marvel stories to draw from, and as many as four contemporary MCU characters that anyone can name off the tops of their heads, here are a few ideas for what Marvel's plan B could look like.
Avengers vs X-Men
Some of the MCU's greatest moments have been brought to us thanks to pretty bad comics by Brian Michael Bendis. Avengers: Age of Ultron gave us Vision, Wanda, Hulkbuster Armor, and James Spader as an evil robot, and it took its name from a Bendis-penned comic book miniseries that was, in hindsight, mostly just an excuse to print cover art with shiny foil bits printed on. Bendis also wrote the middling Secret Invasion comics, which went on to inspire the Disney Plus series of the same name, featuring hands-down the greatest sequences ever put to film featuring BAFTA-winning actor Samuel L. Jackson kissing a green space alien on the mouth.
Likewise, Bendis' 2012 event series Avengers vs. X-Men wasn't anyone's favorite. But the idea of a donnybrook between the X-Men – Marvel's last largely untapped source of recognizable characters – and whichever Avengers actors are still taking Kevin Feige's phone calls? It's the sort of big swing that Marvel needs if they're going to distract audiences from the giant Kang-shaped hole in their proposed release schedule. Picture a poster of Iron Man's helmet with three Wolverine claw marks across the front of it. Just typing that made Fandango's presale page crash.
Avengers: Age of Stilt-Man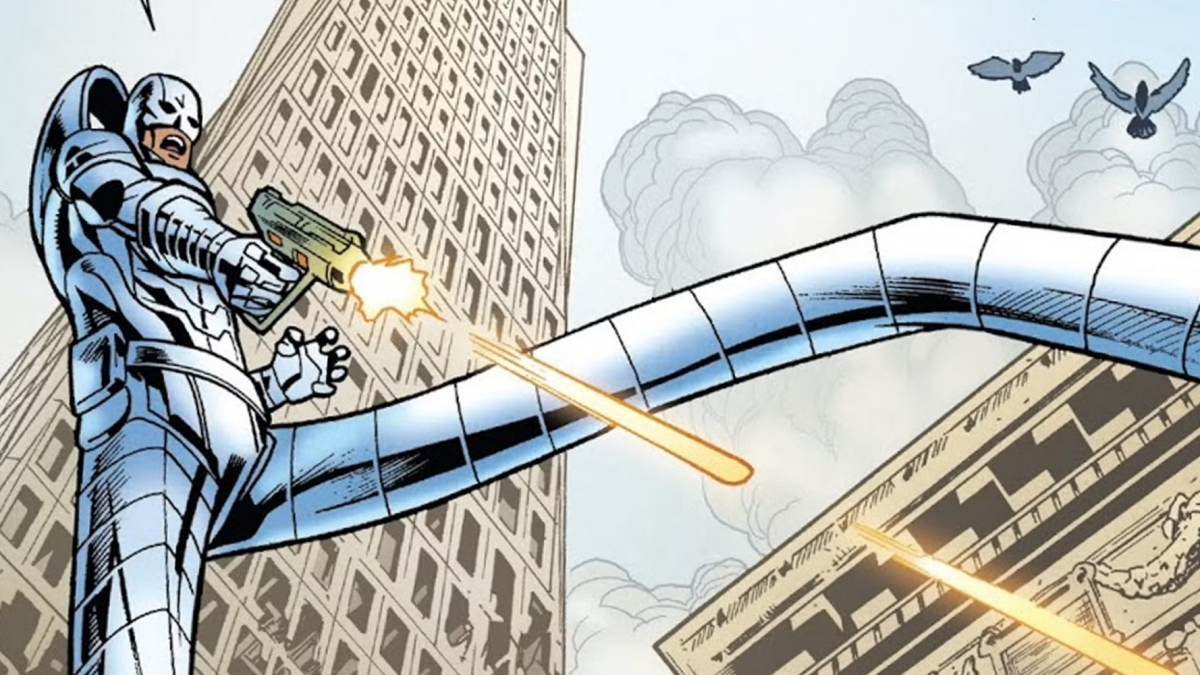 So Kang is out of the MCU, following a few stunning whiffs at trying to make him Marvel's new Thanos. It's in times like these, when the paper's due in three hours and you just realized that everything you've pulled an all-nighter writing is useless, that panic can start to take over.
And like any right-minded student in that scenario, Marvel needs to put pen to paper and just make something. It doesn't have to be great. If the last couple of years of the franchise are any kind of indicator, it doesn't even have to be okay. It just has to be. 
Stilt-Man isn't anybody's favorite character. It's hard to come up with a scenario where he doesn't get beaten by the overpowering might of stepping in something slippy. So far, he's only been alluded to in the MCU during the Netflix Daredevil series. But he's around, and he's available, and at this point, maybe what Marvel needs is a Stilt-Man movie – not because it'll be good, but because they need to turn something in.
The Avengers Awkwardly Discuss Whether or Not Anyone Has Any Ideas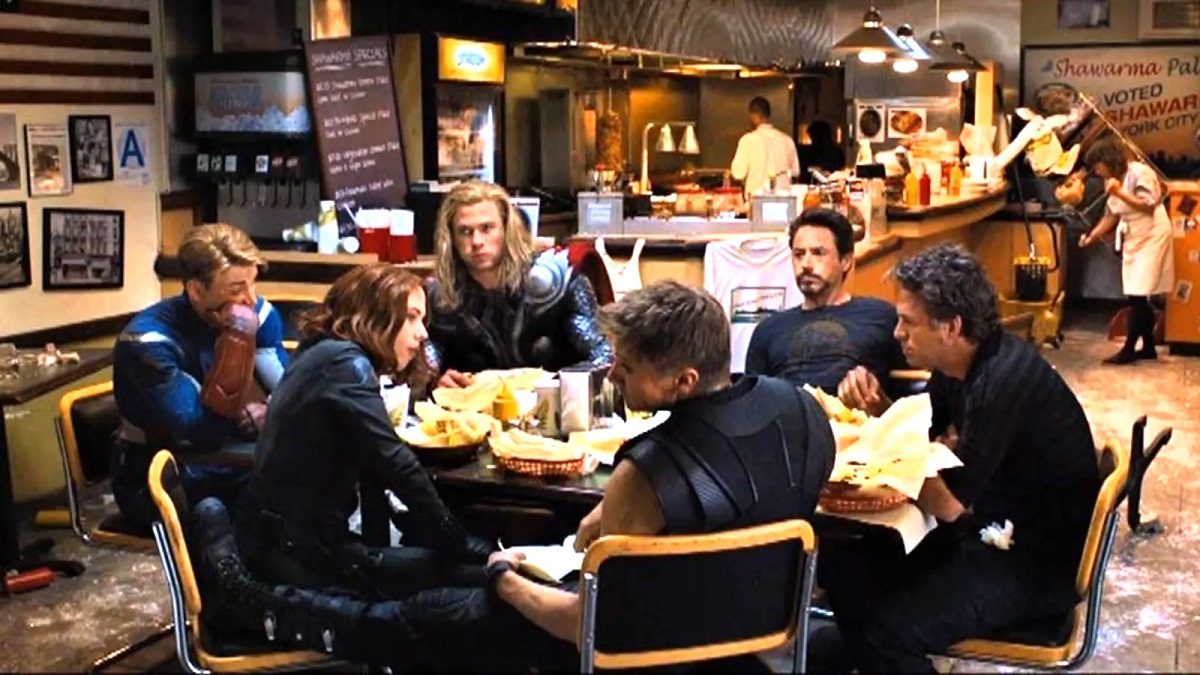 INT. – AVENGERS COMPOUND, DAY
Sitting on a circle of couches in that big warehouse room from the end of Age of Ultron are Sam Wilson, Kamala Khan, Kate Bishop, Yelena Belova, Moon Knight, Wanda's weird kids, Shuri, Iron Heart, and the rest of the benchwarmers that fans have been trying to get excited about through the last two phases. A clock designed to look like Miss Minutes ticks loudly on the wall. Everyone awkwardly avoids eye contact with everyone else. 
SAM WILSON: I'm just saying, I have the Russo brothers' phone number, and I bet they'd have some cool ideas…
CAPTAIN MARVEL: No.
SAM: We could just see if they pick up…
CAPTAIN MARVEL: I said no.
SAM: It's just that we're such a disparate group of colorful characters, and we might want to consider calling someone with a solid success streak putting together stories for that sort of…
Captain Marvel uses an energy blast to shoot Sam's phone out of his hand. Silence for a few more seconds, punctuated by the ticking of the clock. Then, from the corner:
SHE-HULK: I could ask Bruce to call Joss Whedon.
Captain Marvel tackles her through a wall.
Denial of responsibility! My Droll is an automatic aggregator of Global media. In each content, the hyperlink to the primary source is specified. All trademarks belong to their rightful owners, and all materials to their authors. For any complaint, please reach us at – 

[email protected]

. We will take necessary action within 24 hours.