A prototype AI chip from IBM may finally be the solution to the resource-hungry gigantic data centres that power current-gen AI models and algorithms. IBM has developed an AI chip that functions like the human brain and is very energy efficient.
At present, there are several concerns centred around the emissions of data centres that power AI systems. IBM's prototype chip has the potential to create AI chips that are more power-efficient and less battery-draining, which will be particularly useful for smartphones.
The chip's efficiency is attributed to its components, which operate similarly to connections in the human brain. According to scientist Thanos Vasilopoulos at IBM's Zurich research lab, the human brain achieves a very impressive performance level while consuming minimal power.
Related Articles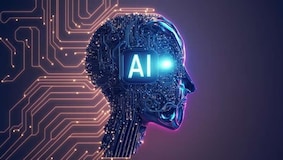 Is AI overhyped and the biggest bubble yet? CEO of a major AI company thinks so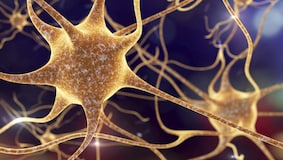 Unholy Union: Scientists are now trying to power AI using human brain cells
This increased energy efficiency could enable more complex tasks to be executed in low-power environments like cars, mobile phones, and cameras. Additionally, cloud service providers could leverage these chips to reduce both energy costs and their carbon footprint.
Unlike conventional digital chips that store information as binary 0s and 1s, this new chip employs memristors (memory resistors) that are analogue and can store a range of values. This analogue behaviour resembles the way synapses work in the human brain. As Prof Ferrante Neri from the University of Surrey explains, memristors fall within the realm of nature-inspired computing, emulating brain function.
Memristors can "remember" their electric history, akin to biological synapses. When interconnected, these memristors can form networks resembling biological brains. The potential for chips using this technology is promising, as they could usher in brain-like chips in the near future. However, challenges lie ahead, such as material costs and manufacturing complexities.
The new chip incorporates both analogue and digital elements, making it compatible with existing AI systems. Many modern phones include AI chips for tasks like photo processing. IBM envisions the new chip enhancing the efficiency of devices like phones and cars, leading to extended battery life and new applications. In the long run, these chips could save substantial energy by replacing the chips in data centres that power AI systems and even reduce the water needed for cooling these power-intensive facilities.
James Davenport, Professor of IT at the University of Bath, recognizes the potential of IBM's findings but cautions that the chip is not a straightforward solution. Instead, it represents a possible initial step toward addressing these challenges.
Denial of responsibility! SamacharCentrl is an automatic aggregator of Global media. In each content, the hyperlink to the primary source is specified. All trademarks belong to their rightful owners, and all materials to their authors. For any complaint, please reach us at – 

[email protected]

. We will take necessary action within 24 hours.