Posted in: Comics, Comics Publishers, Current News, Fantagraphics, Marvel Comics, Stan Lee | Tagged: atlas, fantagraphics, love and rockets
---
Fantagraphics is offering a Marvel crossover for Free Comic Book Day with Stan Lee, as part of their February 2024 solicitations.
---
---
Article Summary
Fantagraphics collaborates with Marvel for a special Atlas Comics Library series for Free Comic Book Day.

Classic Marvel works, including Stan Lee's satire "The Raving Maniac," will be reprinted in the 2024 FCBD issue.

"Search and Destroy TP Vol 01" reimagines Osamu Tezuka's "Dororo" in a thrilling dystopian future.

"Reading Love and Rockets TP" offers a deep dive into the first 50 issues of the renowned comic series.
---
Fantagraphics is offering a Marvel crossover for Free Comic Book Day, as part of their February 2024 solicits and solicitations. Reprinting comics from Marvel's Atlas era as part of a new Atlas Library collaboration with Marvel, and form FCBD that includes Stan Lee and Joe Maneely's satire on Fredric Wertham, The Raving Maniac.
As well as a scholarly look at Love And Rockets, all part of Fantagraphics' February 2024 solicits and solicitations.

FCBD 2024 MARVEL & FANTAGRAPHICS PRSNT ATLAS COMICS LIBRARY
FANTAGRAPHICS BOOKS
DEC230021
(W) Joe Maneely, Basil Wolverton, Gene Colan, Russ Heath, Bill Everett (A) Joe Maneely, Basil Wolverton, Gene Colan (A / CA) Bill Everett
The ultimate Marvel team-up! Fantagraphics' new Atlas Library collaboration with Marvel, presenting classic comics from the pre-Marvel Atlas era, began in the Fall of 2023 and continues in 2024, as evidenced in this 32-page showcase of primo pre-Code gems from the House of Ideas. Included stories represent a range of genres from the series, including Adventures Into Terror and Venus. Included are Stan Lee and Joe Maneely's satire on anti-comics crusader Fredric Wertham, "The Raving Maniac"; Gene Colan's horror story "The Clock Strikes"; Basil Wolverton's horror story "Where Monsters Dwell"; Maneely's gritty war story "Rain"; Maneely's Hank Ketcham parody, "Pascal the Rascal"; and Bill Everett's romantic horror story "The Kiss of Death," starring Atlas heroine Venus.
Reprint Material
Rating: Teen
In Shops: Apr 10, 2024
SRP: 0

SEARCH AND DESTROY TP VOL 01
FANTAGRAPHICS BOOKS
JUN238876
(W) Atsushi Kaneko, Osamu Tezuka
From the cinematic mind of Atsushi Kaneko (Bambi and
Her Pink Gun) comes a contemporary reimagining of the
timeless, Eisner Award-winning Dororo, by "God of Manga"
Osamu Tezuka (Buddha, Astro Boy).
This is a tale of rage. Rage against hypocrisy, injustice, exploitation, and
the wrongs done to a child who grew into a righteous killer…. Complete in
three volumes, Search and Destroy transplants the vengeful action of Dororo
from feudal Japan into a dystopian future where mercenary robots known
as "creatures" serve the human elite and victimize the city's scrabbling,
desperate masses. The violent death of one of these creatures connects an
orphaned thief named Doro with a mysterious girl in a stinking animal hide
that conceals deadly cybernetic implants. Who is this mysterious girl? How
is she killing, one by one, the city's most twisted and powerful creatures?
Originally serialized from 2019-2021 in the Japanese manga monthly
TezuComi, Search and Destroy is a brilliantly-crafted thriller about an outsider
looking for meaning and vengeance in the unjust world that took everything
away from her. Kaneko populates a stunning, high-contrast setting that echoes
postwar Cuba as much as Tokyo with an unforgettable cast of scrappy heroes and
skin-crawling monsters on a nonstop ride full of action and suspense. This authorized
retelling updates the rebellious '60s spirit of the original Dororo for the equally
tumultuous 2020s, mixing Tezuka's signature dark yet playful storytelling sense
with Kaneko's own wide range of influences, which include Western cartoonists
like Daniel Clowes and Charles Burns as well as filmmakers like David Lynch. The
result is not only one of the best sci-fi manga of recent years, but also one of the most
visually rich and distinctive works of graphic storytelling in any genre or language.
Atsushi Kaneko is a Japanese manga artist from Sakata, Yamagata Prefecture. His
two books, Bambi and Her Pink Gun and Soil, have both been published in France.
Bambi has also been published in English and Soil has been adapted into a television
drama series. Osamu Tezuka (1928-1989) was a Japanese manga artist, cartoonist,
and animator. His prolific output, pioneering techniques, and innovations in genre
storytelling earned him such titles as "the Father of Manga," "the Godfather of Manga,"
and "the God of Manga."
In Shops: Feb 14, 2024
SRP: 0

READING LOVE AND ROCKETS TP
FANTAGRAPHICS BOOKS
MAR238127
(W) Marc Sobel
A deep dive into the first 50 issues of the Hernandez
Brothers' acclaimed comic series, this scholarly book
seeks to answer the question: What makes Love and
Rockets such an enduring classic of the medium?
Love and Rockets by Gilbert, Jaime, and Mario Hernandez is one
of the greatest comic series ever created. However, running consistently
for 40 years and encompassing a diverse array of characters,
settings, and cultural influences, this literary universe can be
daunting to explore. With Reading Love and Rockets, writer Marc
Sobel offers an accessible entry point into L&R, an invaluable
resource to both new readers and fans who want to deepen their
understanding of the series.
Reading Love and Rockets hones in on the first 50 issues of the
series, tracking the evolution of the characters and storylines, as
well as the Hernandez Brothers' growth as artists and writers across
this 15-year span of creation. Breaking down each issue in sequence, Sobel blends
together his own sharp-eyed observations with analysis from a variety of scholars,
critics, and fans to provide a well-rounded perspective on the series. Plus, explorations
into topics as wide-ranging as magical realism, women's wrestling, and
the Southern California punk scene reveal the fascinating influences at the heart
of these stories. Readers daring enough to embark on this illuminating journey
through Palomar and Hoppers 13 will return with a richer appreciation for this
masterpiece of graphic literature. Luxuriously illustrated throughout with scenes
from the comic.
In Shops: Jan 24, 2024
SRP: 0

WALT DISNEYS MICKEY & DONALD HC MICKEYS CRAZIEST ADV
FANTAGRAPHICS BOOKS
JUN238878
(W) Lewis Trondheim (A) Nicolas Keramidas
Beloved French cartoonists Lewis Trondheim and
Nicolas Kéramidas (Donald's Happiest Adventures)
return for another epic saga sending Mickey and
Donald on the Beagle Boys' globetrotting trail!
When Peg Leg Pete and the Beagle Boys shrink and steal Scrooge
McDuck's Money Bin, Mickey and Donald must track them
down… across lost cities, ancient lands, under the sea, in the
air, and…into space?!? In a hilarious satire that will entertain
all ages, Mickey's Craziest Adventures introduces its epic tale as
if it were a rare 1965 Disney classic, deemed too wild for publication
and saved only in fragments – but in fact, modern comics
masters Lewis Trondheim and Nicolas Kèramidas have created an exciting all-new
album-length stand-alone Disney thriller, drawn in a kinetic indie-comics style and
presented like a classic vintage work, hiding the fact that it's actually shamelessly
spoofing Silver Age comics clichés!
Lewis Trondheim, one of the co-founders of the comics collective L'Association, lives
and works in Montpellier, France. Nicolas Kéramidas studied animation at the
Gobelins School of Images, then went on to nine years of animation work at Disney's
Montreuil studio.
In Shops: Feb 28, 2024
SRP: 0

ADVENTURES OF THE GUMMI BEARS A NEW BEGINNING HC
FANTAGRAPHICS BOOKS
JUN238864
(W) Bobbi J. G. Weiss (A) Anibal Uzal, Ruben Torreiro
Bounce into epic quests and comedy in the kingdom of Dunwyn: Disney's original Gummi Bears lead a classicDisney Afternoon comics collection which also includes Darkwing Duck, DuckTales and more!
From Disney Adventures and its Gen-X sister magazines come tales of epic thrills and chills! In "A New Beginning," find out how the Gummi Bears first forged an uneasy alliance with humans to defend the land of Dunwyn from evil Duke Igthorn, his stinky ogres, and his devastating giant catapult! In "The Legend of Silverhorn," Chip 'n Dale and the Rescue Rangers follow a shipwrecked sailor into a world of high-seas piracy. Then, in DuckTales' "The Arcadian Urn," Scrooge McDuck and the gang find a lost world of ancient Greeks…
and Donald Duck and Launchpad face off with a city-stomping kaiju! Plus Darkwing
Duck, TaleSpin and more!
Pop culture writer and children's author Bobbi JG Weiss has written hundreds of books
and comics featuring Disney, Warner Bros., and DreamWorks properties. Doug Gray
has worked as an animator and storyboard artist for clients such as Nickelodeon, Film
Roman, and Comedy Central. Argentinian cartoonist Anibal Uzál began his career
working with animation studios and writing classic Disney and non-Disney comics,
including the Disney Goofy Classics satire series and numerous DuckTales adventures.
Artist Rubén Torreiro has worked for decades as an inker and occasional pencil
artist on Disney and Looney Tunes properties for DC, Egmont, and others.
In Shops: Feb 07, 2024
SRP: 0

BLESSED BE HC
FANTAGRAPHICS BOOKS
JUN238867
(W) Rick Altergott (A / CA) Rick Altergott
Small-town weirdness scales new comedic heights
in Altergott's long-awaited graphic novel.
When Tom "The Acid King" Cottonwood is sentenced to prison
for dealing, he vows to exact revenge on the judge and all of Flowertown,
U.S.A. One year later, when hillbilly Henry Hotchkiss
violates the single principle binding the members of the local
men's group, the 40 Acres Club – preserving his virginity – he
proactively excommunicates himself to the woods in shame,
prompting his distraught best friend, Doofus Anderssen (he of
straw boater and Beatle haircut over a permanent five-o'clock
shadow), to organize a community search. But little does he
know that Cottonwood has been paroled and is making plans in
those same woods to fulfill his destiny as "The Acid King" – in
the form of a deadly act of terrorism he calls "Scorpio Rising."
Altergott's farcical earnest cast of smalltown bums, outlaws,
hippies, bikers, and babes – with names like Father John
Beggarweed, Stink Hair Stu, Rubberneck Nelson, Muttonchop
O'Rourke, et. al. – intertwine in a web of crime and mystery involving satanic ritual,
religious tracts curiously popping up around town, naked fishermen, and psychedelic
drugs, driving the narrative to ever-greater depths of hilarity (even though
none of his characters are in on the jokes).
Blessed Be reads like an R-rated Mad magazine parody of Our Town written by
John Waters and drawn by Mort Drucker and Wally Wood. Altergott both skewers
and celebrates an eerie realm of '70s men's magazines and small-town conservatism.
A cult favorite since the 1990s amongst intellectuals and philistines alike for his
impeccably crafted brand of lowbrow humor, cartoonist Rick Altergott has never
crafted a full-length graphic novel – until now.
Rick Altergott lives in Rhode Island with his wife and son.
In Shops: Feb 21, 2024
SRP: 0

ANNA TP
FANTAGRAPHICS BOOKS
JUN238865
(W) Mia Oberlander (A / CA) Mia Oberlander
This debut graphic novel by an up-and-coming
star of the German comics scene is an audacious
allegory of female resistance and radical
acceptance.
In the sleepy German countryside live the Annas, cursed to be
too tall for their small town. Laughably long-limbed and gangly,
their bodies refuse to conform with societal norms of delicate
femininity, and the trauma of being different ripples across generations.
And yet, there may be a blessing to their burden; like
the mighty mountains surrounding their town, they find that
there is resilience and strength to be gained from their heightened
perspective.
Drawn with delightful exaggeration and formal inventiveness,
Anna is a tongue-in-cheek, modern-day fairy tale about
being "too big" for a narrow-minded world.
In Shops: Jan 31, 2024
SRP: 0

RETURN TO EDEN HC
FANTAGRAPHICS BOOKS
JUN238875
(W) Paco Roca (A / CA) Paco Roca
The celebrated Spanish cartoonist's most
ambitious work yet is a touching homage to
his mother and a bittersweet depiction of life
in post-war Spain.
It all starts with a photograph: an ordinary scene of a
young woman and her family picnicking at a Valencian
beach in 1947. Now in her twilight years, Antonia
cherishes this photo dearly; it holds the memories of
her upbringing, her family – the key to her Eden. Taking
off from this routine family outing, cartoonist Paco
Roca paints a heartfelt portrait of his mother's formative
years. This delicate portrayal of a humble family is
at once an intimate biographical story and a broader
reflection of the hardscrabble existence many faced in post-war Spain. Antonia and
her family soldier through constant hunger, the shady dealings of the black market,
traumas of war and parental abuse, and the oppressive atmosphere wrought by the
Catholic church and Franco's authoritarian regime – and yet, they find oases of joy
and wonder in cinema, imagination, and small acts of kindness.
Roca is known the world over for his quietly powerful graphic novels, from
Twists of Fate to The House, and this latest masterwork may just be his magnum opus.
In Return to Eden, Roca manages to charge quotidian life with rare poignancy, in
all its daily struggles and daydreams, and readers will come away deeply affected.
Paco Roca is an award-winning graphic artist and a cartoonist from Valencia, Spain.
Fantagraphics has published English editions of many of his graphic novels, and
several of his works have been adapted to TV and film.
In Shops: Feb 28, 2024
SRP: 0

TONGUES 6
FANTAGRAPHICS BOOKS
DEC231471
(W) Anders Nilsen (A / CA) Anders Nilsen
Tongues 6 follows Astrid's journey deeper underground with Gyges and the Chicken where she encounters one familiar face and some new powers, and is utterly changed. Rodney I.O. tracks his Humvee to the site of its demise, and we travel back a couple of days to meet a couple of prospective Rings recruit before their own stories are altered. Issue 6 drops the curtain on the first half of the Tongues story.
In Shops: Feb 14, 2024
SRP: 0

N-WORD OF GOD HC
FANTAGRAPHICS BOOKS
JUN238873
(W) Mark Doox (A / CA) Mark Doox
A dazzlingly illustrated postmodern epic of social
commentary by ordained iconographer of the
Coltrane Church, Mark Doox, who explores the
story of Saint Sambo and Black existential wonder
through the prism of his Byzantine and early Italoreligious
style.
The N-Word of God is a literary graphic novel of interconnected
illustrated stories of social insight, cognitive surprise, wry mirth,
and Black existential wonder. Artist Mark Doox transports readers
back to the beginning of the universe when God fatefully
declared Light and Darkness as opposing forces. Doox then
follows this theme through a religious and societal retelling of
his own gospel-like myth. With a devil figure that advocates for
John Coltrane's philosophy of 'A Love Supreme,' The N-Word of
God challenges binary racial ideas making a case for the commonality
and the dignity of all human beings.
The striking art combines Christian iconography with caricatures and terms
that have been used against Black people through which Doox artfully recontextualizes
them as religious symbols of resilience, protection, counter-truth, agency,
and new and pertinent revelation.
With satirical wit and stunning illuminated manuscript-like illustrations, Doox
has created a metamodern masterpiece of African American storytelling and Black
signifyin' wisdom. While Doox's focus is always on the empathic center of his illuminating
truths, The N-Word of God challenges the reader with unexpected ideas
and connections in a must-have work of Black art and Black literature.
Mark Doox is a conceptual artist, writer, and long-time iconographer. He is interested
in exploring sequential art and issues of life, psyche, race, and spirituality. Born in
Columbus, Ohio, his work has been internationally exhibited, collected, and featured
in articles in periodicals such as The New Yorker, The Wall Street Journal, The New York
Times Magazine, Oxford's Black Theology Journal, and Spin.
In Shops: Feb 07, 2024
SRP: 0
---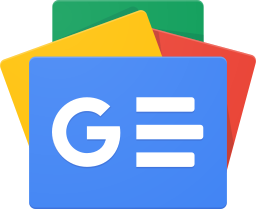 Stay up-to-date and support the site by following Bleeding Cool on Google News today!
Denial of responsibility! My Droll is an automatic aggregator of Global media. In each content, the hyperlink to the primary source is specified. All trademarks belong to their rightful owners, and all materials to their authors. For any complaint, please reach us at – 

[email protected]

. We will take necessary action within 24 hours.