Hello gentle readers, and welcome to the SwitchArcade Round-Up for August 11th, 2022. That Splatoon 3 Direct yesterday was pretty awesome, wasn't it? It has suitably enhanced my hype levels for the game. But let's focus on today, because we have a list of new releases to summarize. Some really interesting games, such as Shin chan: Me and the Professor on Summer Vacation, Cult of the Lamb, Arcade Paradise, and more. After that, it's the usual lists of new and expiring sales to look at. Let's get to it!
News
The 'Splatoon 3' Nintendo Direct Was Full of Cool Info
If you've found yourself on the fence about Splatoon 3, make sure you check out yesterday's Splatoon 3 Nintendo Direct presentation. It pulled back the curtain on what kinds of new features, modes, and such that we can expect from the upcoming game. By all appearances, it seems to fulfill almost all of the major requests people had from Splatoon 2. There will be considerable post-launch support, including a major DLC of some kind, and everyone will have a chance to try the game out via a Splatfest on August 27th. Check the video if you want all the details.
New Releases
Shin chan: Me and the Professor on Summer Vacation -The Endless Seven-Day Journey- ($39.99)
SwitchArcade Highlight!
Friends, some of you wouldn't believe the number of great PlayStation games we never got in the West. One really cool series, largely found on the PlayStation 2 and PlayStation Portable, is the Boku no Natsuyasumi (My Summer Vacation) series. It was a real trailblazer in the slow life genre of games, putting you in the role of a young kid in various times and places in Japan and encouraging you to spend your summer as you see fit. While this game isn't technically part of that series, it comes from its creator. Instead of a random kid, you are Shin-chan from the popular manga and anime Crayon Shin-chan. It's also not quite as mundane, falling somewhere between the My Summer Vacation games and the semi-related 3DS game Attack of the Friday Monsters in terms of absurdity. I'll be doing a full review of this one soon.
Cult of the Lamb ($24.99)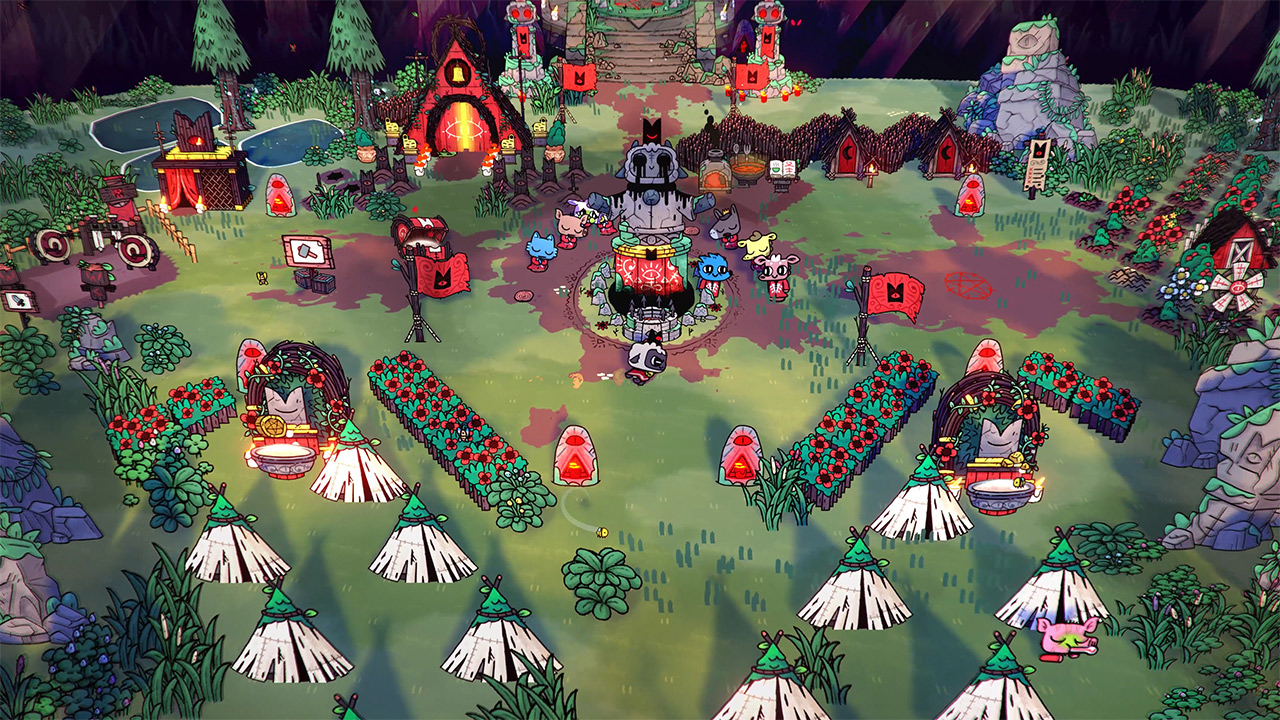 SwitchArcade Highlight!
The concept for this game sounded really interesting, so I'm glad it seems to have pulled it off. You play as a would-be sacrificial lamb who is rescued from death by The One Who Waits. All the deity asks in return is that the lamb starts a cult in their name and slaughters the heretics who defy them. It's a roguelite action-adventure game with some simulation elements, with some vague similarities to a twisted version of Animal Crossing. Head into dungeons, gather resources, recruit cult members, attack your enemies, and so on. I haven't had a chance to play it yet, but early reviews are very positive.
Arcade Paradise ($19.99)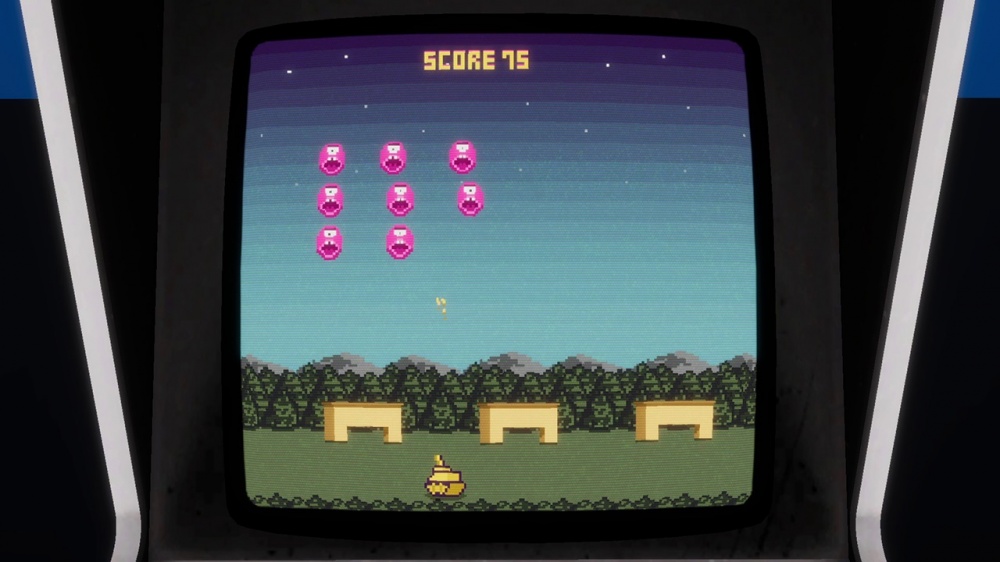 Though the results often vary wildly, I'm a sucker for these collections of faux-retro games. There's more to Arcade Paradise than just its minigames, mind you. You have to operate a coin laundromat/arcade, which means if you sit around playing games all day you'll be in trouble. So yes, sometimes you have to clean the toilets or scrape gum off of the machines. But the money you earn from running the business can be reinvested in new machines with new games, which in turn will bring in more players. There are thirty-five games to unlock, and you can play each and every one of them. Most of them are riffs on very familiar titles, and while I doubt any of them are all-timers, I don't think they need to be to deliver on the concept.
Jeopardy! PlayShow ($24.99)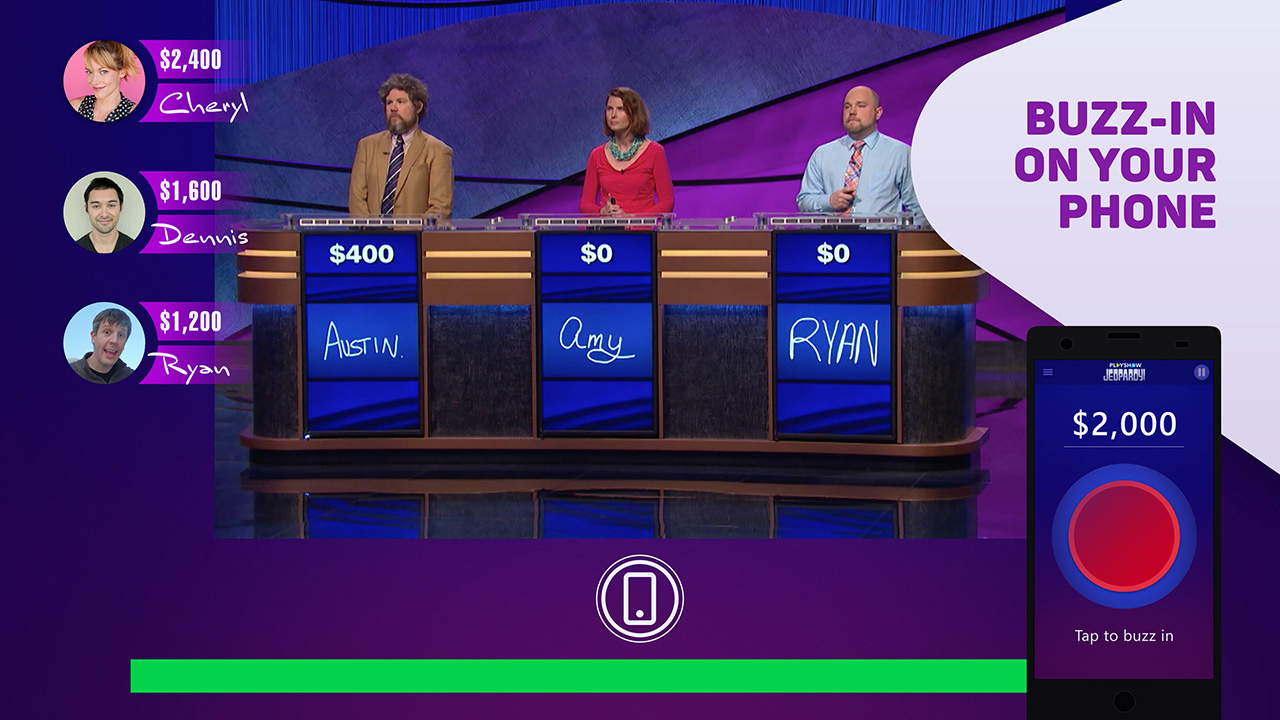 I guess this is one way to get around the massive hole left by the untimely passing of Alex Trebek. Instead of making new solutions and computer-rendered characters, this one lets you literally play along with classic episodes of the show. You download an app on your smartphone and play through that, buzzing in and using your actual voice to answer questions. It's launching with an absolute ton of DLC, each one focusing on a particular era or theme. Well hey, they've got three decades' worth of shows to work from.
Sengoku Princess ($19.99)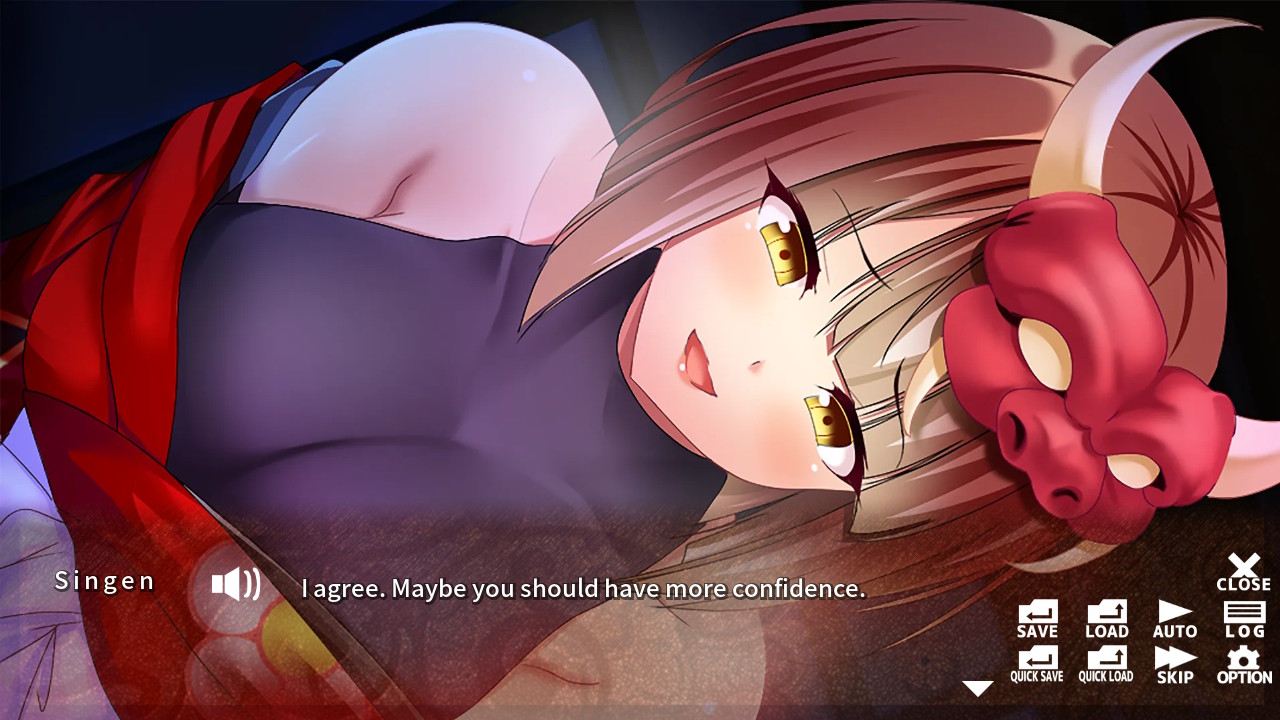 Have you ever wanted to make out with a gender-swapped Japanese warlord from the Warring States period? If so… that is an oddly specific fetish you have there, but one that this game aims to satisfy. You play as a young man who is transported back in time to the Warring States period of Japan and finds himself face to face with a cute young woman who claims to be Nobunaga Oda. He soon meets various other warlord princesses, and they all take a very strong interest in him. Your choices will determine who you serve, and ultimately, who you smooch. You know, if I could send a message back in time to the real Nobunaga Oda, I would definitely want to tell him that four hundred and fifty years later, this is his legacy. His face would be so red! But with anger… or embarrassment?
Japanese Nekosama Escape the Sento ($9.99)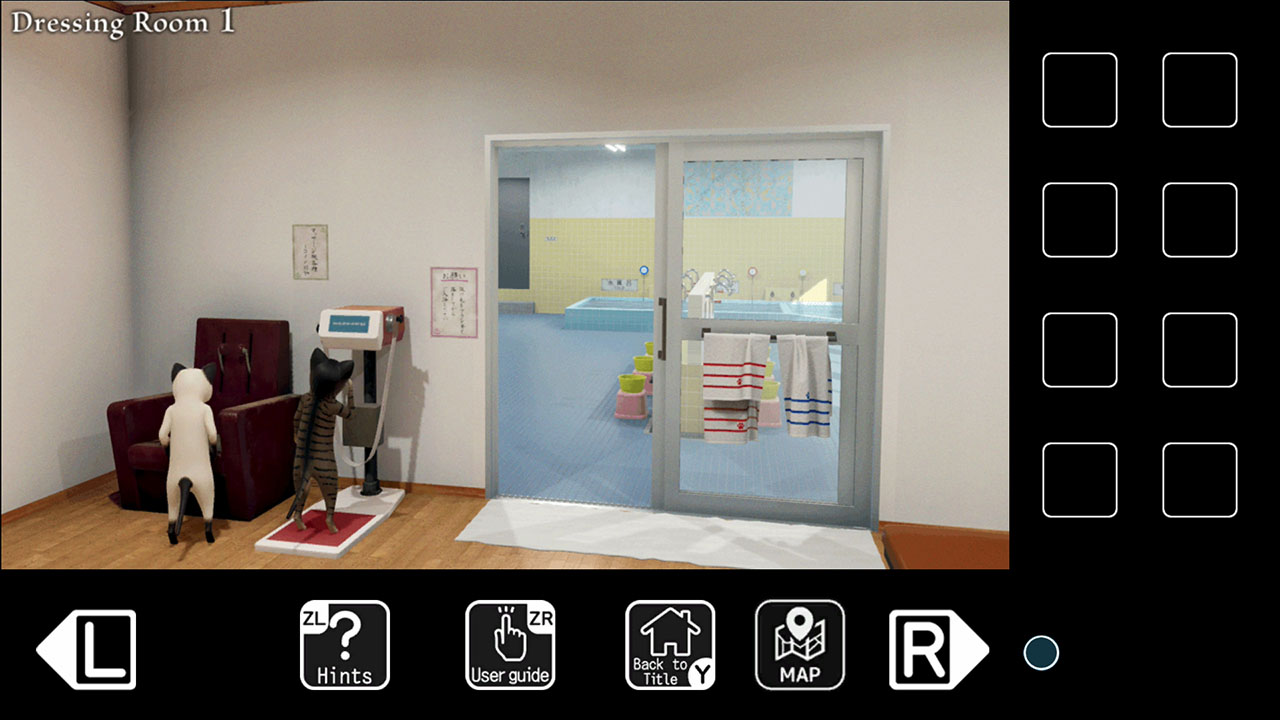 Here's another in the line of Japanese Nekosama Escape games, this time tasking you with getting out of a Japanese bathhouse. Aside from the theme, there's nothing particularly new about this one. If you like escape room games, it's a competent one. If you don't, nothing here will change your mind.
Last Threshold ($4.99)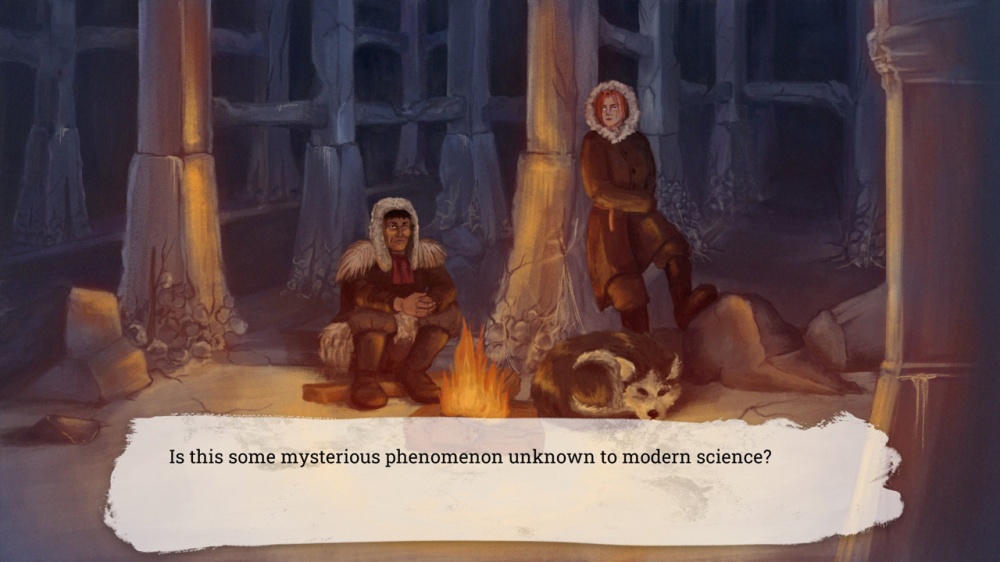 This visual novel-style game sees you as the son of a researcher who has been exiled to Siberia. He was obsessed with some ruins, and you decide to check them out yourself. What could possibly go wrong? Make your choices and see if you can find a decent ending amidst the many potential calamities.
Cat Slide Tiles ($3.99)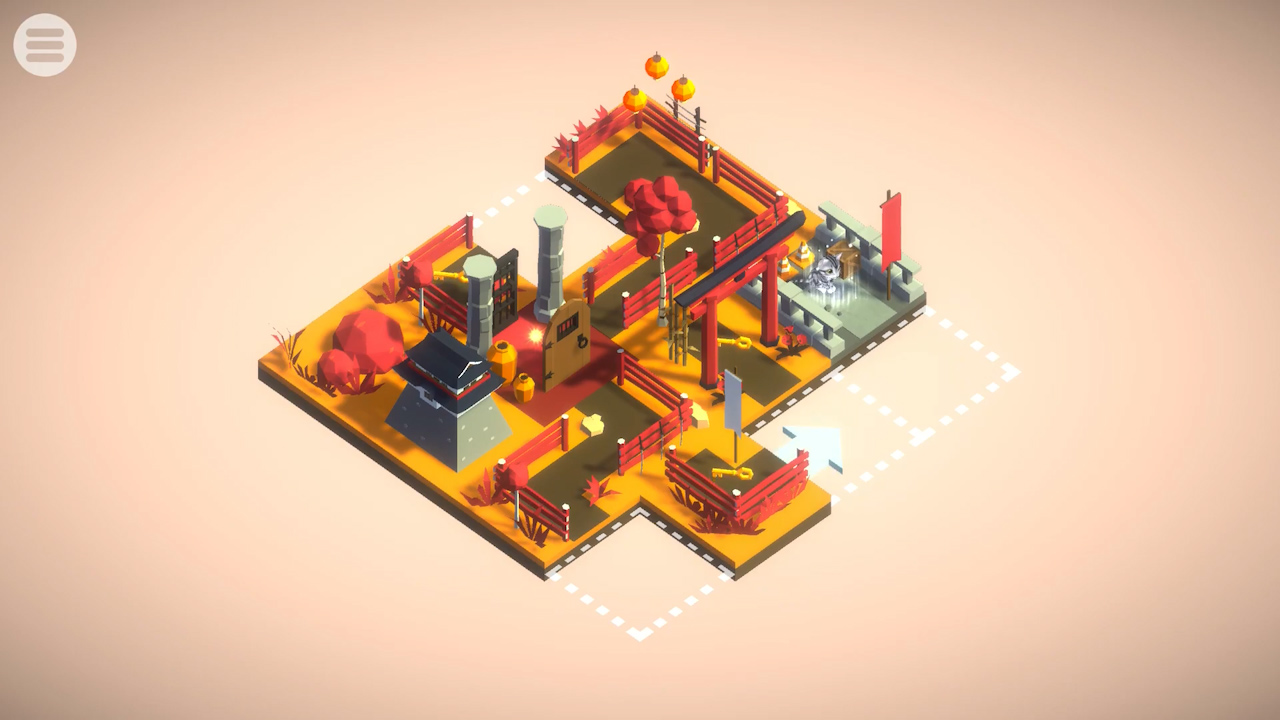 That's almost exactly what it say on the tin. Slide the tiles to make a path for the cat. It's just like a typical sliding tile puzzle, except with a bit more set dressing. You get eighty levels to play, which is a decent amount if you enjoy this kind of puzzle.
Hot"Sento Girls"and Love ($8.97)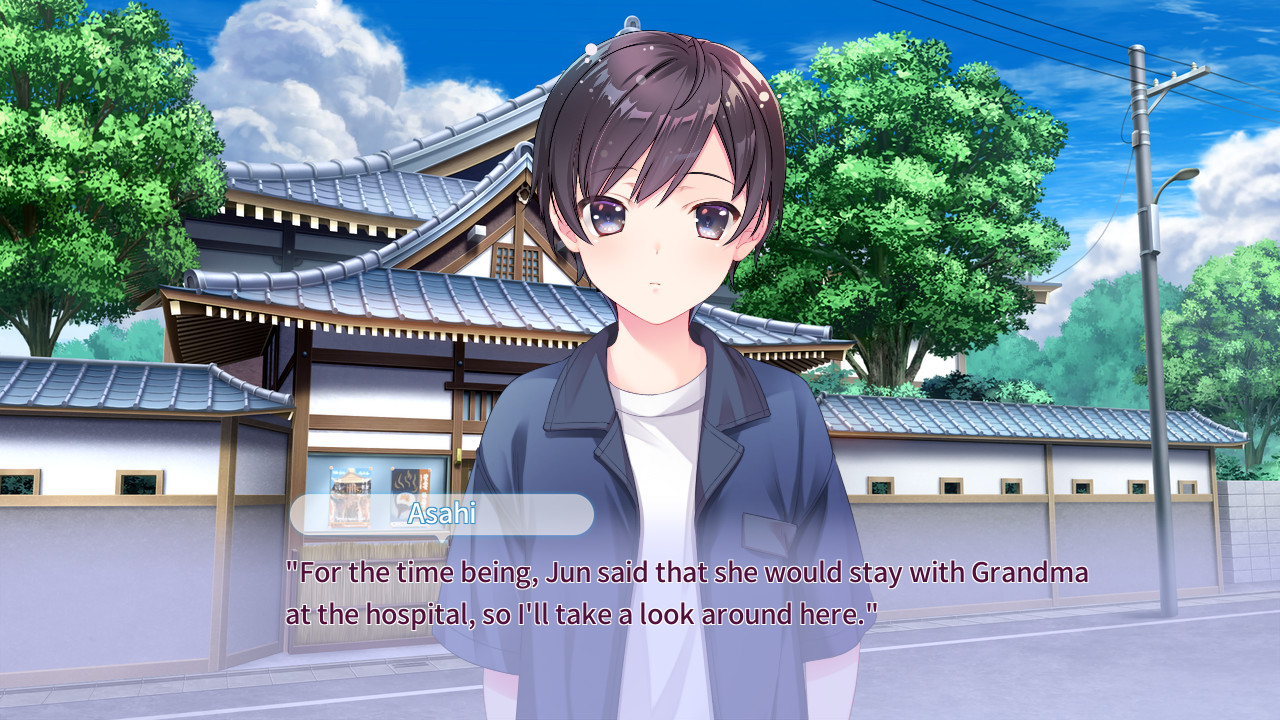 Through a wacky series of happenings Asahi Kirisaki ends up dressed as a woman, running his grandmother's Japanese bathhouse. His grandmother is sick, there's some weird rule that says only a lady can run the front counter, and since he accidentally walks in on the part-time worker while she's taking a shower, he even needs to keep his disguise up behind the scenes. Will he get away with his deception? (no) Will love somehow bloom for him despite his absurd string of lies? (probably) Will grandmother's bathhouse be able to stay open for business? (the odds are good) The only way to find out for sure is to play this visual novel.
Extreme Bike X ($7.10)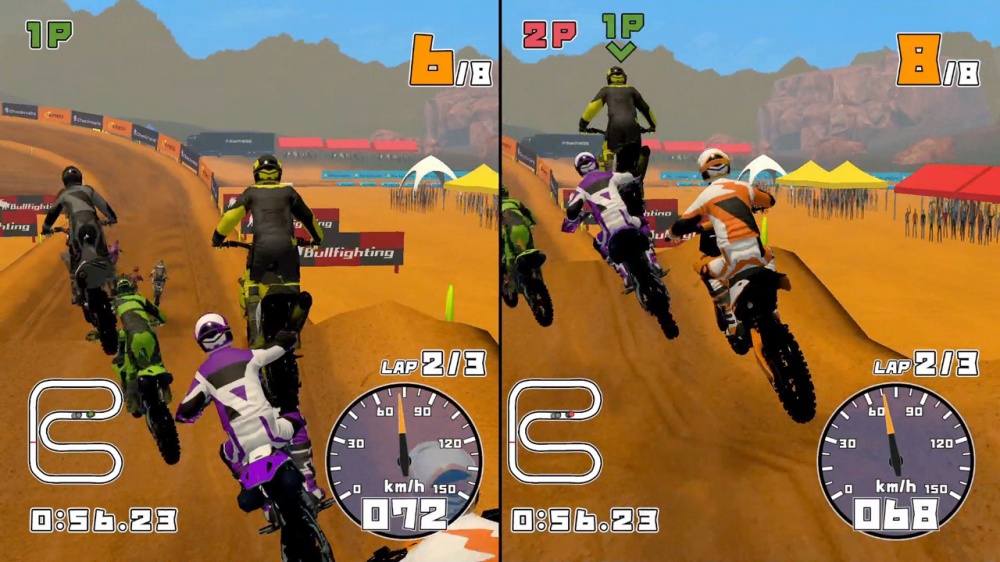 Well, this has a different tone from SAT-BOX's usual efforts. Instead of adopting a desktop or playground motif, this is more or less a straight take on motocross racing. Up to four players can join in and play via splitscreen multiplayer, and you can even design your own tracks. There's a Free Race mode where you can set times and try to beat them on each track, and a Grand Prix mode where you pick four tracks and try to come out on top of the pack. Probably not the fanciest cat's pajamas as motocross games go on Switch, but I suppose for the price it doesn't have to be.
Viki Spotter: Space Mission ($4.99)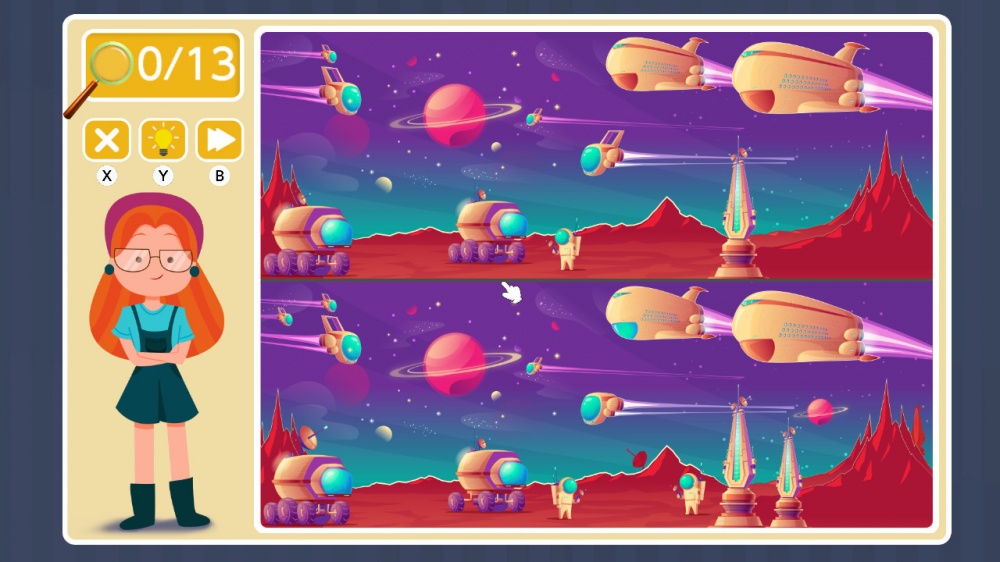 Another Viki Spotter game. Find the differences between two pictures, this time in space! That's all I've got to say about it. Personally, I can't wait for Viki Spotter: Viki Spotter, the game where you try to spot the differences between all these Viki Spotter games.
Car Racing Highway Driving Simulator, Real Parking Driver Sim Speed Traffic Deluxe 2022 ($4.99)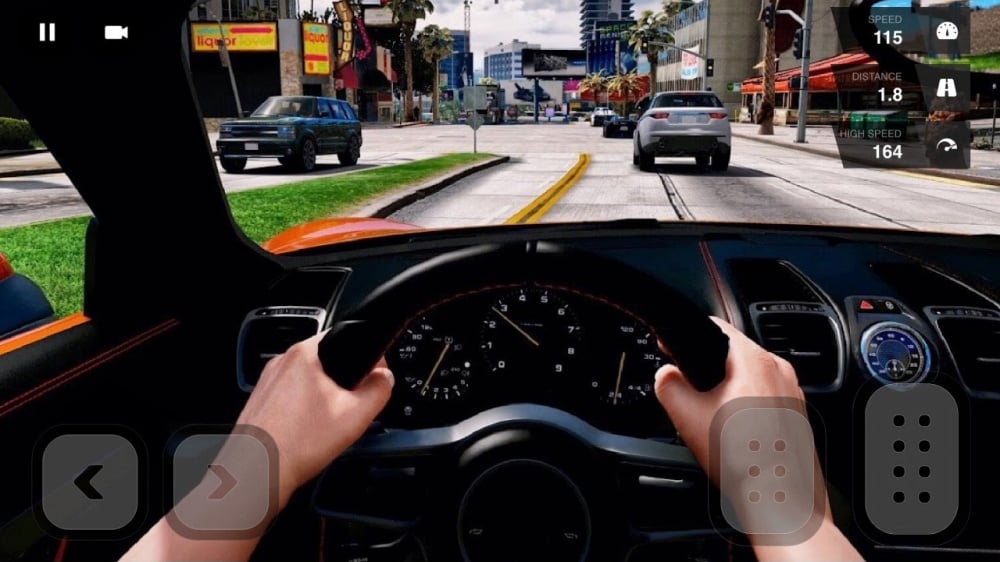 Oh, hey there Midnight Works. A low-effort port of a trash-can game from the dredges of the App Store? Handheld mode only because you couldn't be bothered to implement button controls? Purple Monkey Dishwasher-butt SEO title? Yeah, you can $#@! off to the garbage bin, too.
Sales
(North American eShop, US Prices)
Not a bad list for the time of writing, and I'm sure tomorrow will bring plenty more. Some decent adventure games like Lamplight City and Nelly Cootalot, a couple of fun shoot-em-ups in Project Starship X and Crisis Wing, some new low prices for a handful of Kemco games, and even a few things for the fans of lewd stuff. Oh, and while it isn't listed, a fair bit of Groove Coaster Wai Wai Party's DLC is discounted right now. Some it is as cheap as it has ever been. Check those lists!
Select New Games on Sale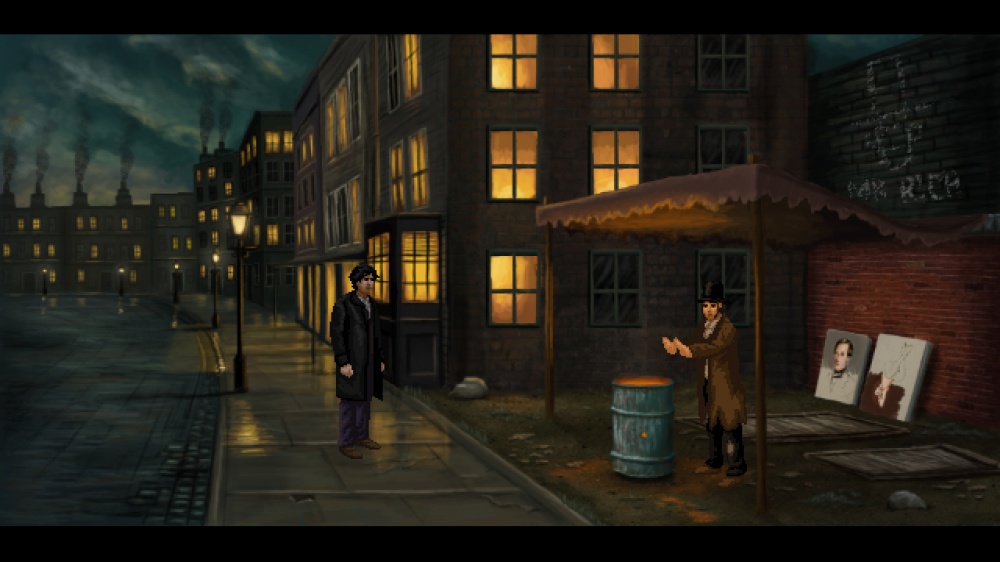 Lamplight City ($11.99 from $14.99 until 8/14)
Unforeseen Incidents ($14.99 from $19.99 until 8/14)
The Longing ($11.24 from $14.99 until 8/14)
Nelly Cootalot: Fowl Fleet ($9.99 from $19.99 until 8/14)
Growbot ($15.99 from $19.99 until 8/14)
Cris Tales ($13.99 from $39.99 until 8/17)
Rustler ($8.99 from $29.99 until 8/17)
Gem Wizards Tactics ($1.99 from $12.99 until 8/17)
Freshly Frosted ($8.69 from $9.99 until 8/18)
Cozy Grove ($9.65 from $14.99 until 8/18)
S.U.M. Slay Uncool Monsters ($2.09 from $5.99 until 8/20)
This Strange Realm of Mine ($2.07 from $12.99 until 8/20)
Wonder Boy Asha in Monster World ($17.49 from $34.99 until 8/23)
Project Starship X ($2.99 from $9.99 until 8/26)
Crisis Wing ($4.79 from $7.99 until 8/26)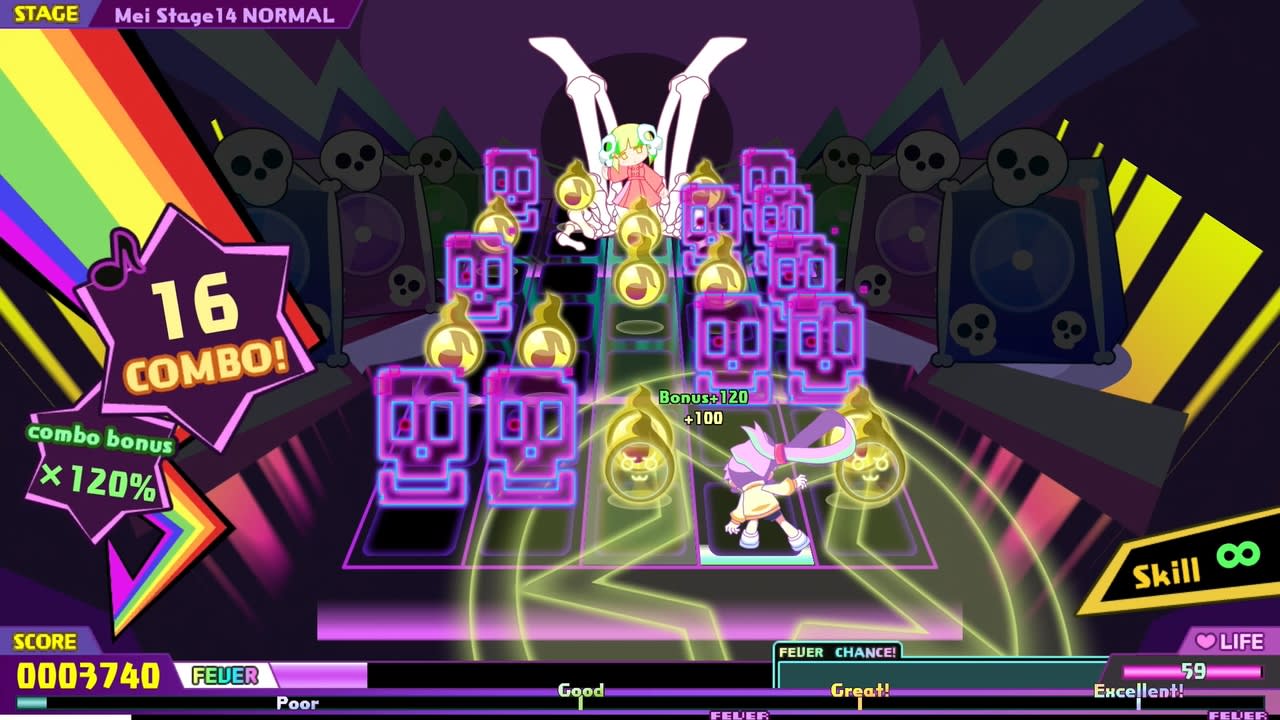 Beat Souls ($6.49 from $9.99 until 8/26)
Moero Crystal H ($23.99 from $39.99 until 8/26)
Seven Pirates H ($33.99 from $39.99 until 8/26)
Trigger Witch ($8.99 from $14.99 until 8/26)
The Letter: A Horror Visual Novel ($11.99 from $19.99 until 8/26)
Groove Coaster Wai Wai Party ($35.99 from $59.99 until 8/29)
Touhou Spell Bubble ($27.49 from $54.99 until 8/29)
Blacksmith of the Sand Kingdom ($10.99 from $19.99 until 8/31)
Marenian Tavern Story: P&tHG ($10.99 from $19.99 until 8/31)
Citizens Unite! Earth x Space ($16.49 from $29.99 until 8/31)
Miden Tower ($7.49 from $14.99 until 8/31)
Legend of Ixtona ($11.24 from $14.99 until 8/31)
Dragon Lapis ($7.49 from $14.99 until 8/31)
Ambition Record ($11.24 from $14.99 until 8/31)
Curious Cases ($3.99 from $4.99 until 8/31)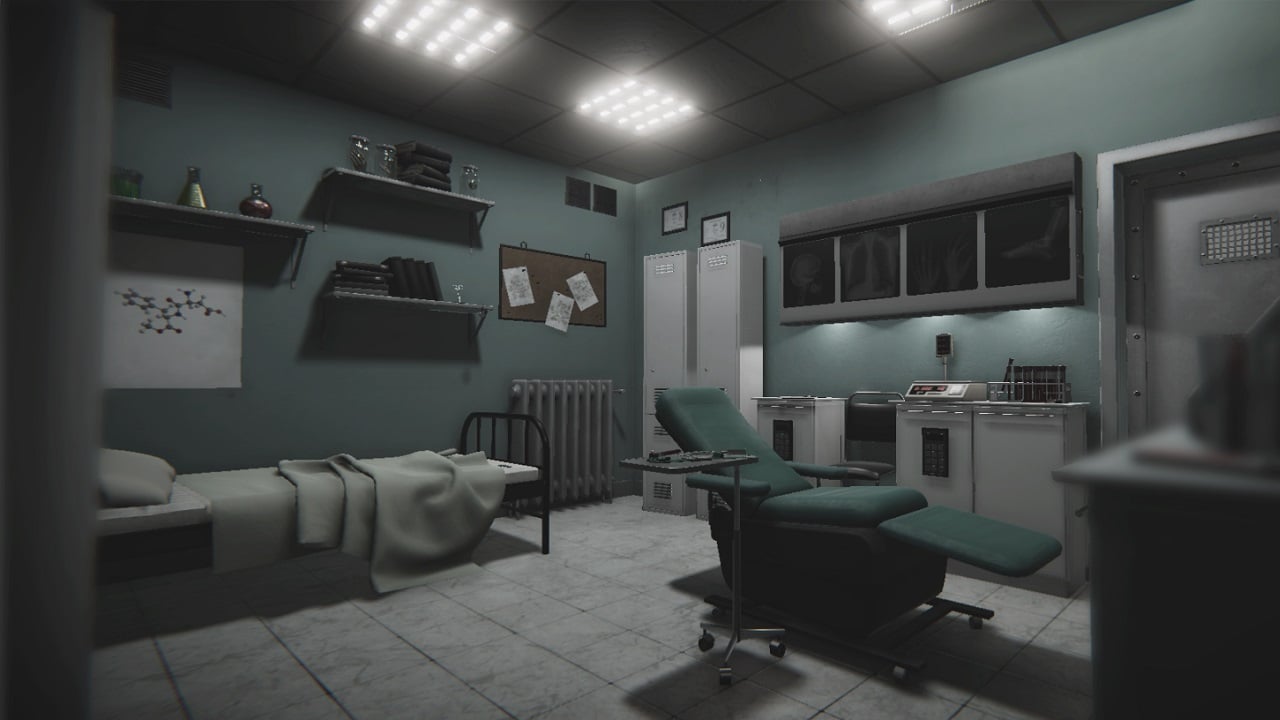 The Experiment: Escape Room ($3.19 from $3.99 until 8/31)
Escape First ($3.99 from $4.99 until 8/31)
Escape First 2 ($3.99 from $4.99 until 8/31)
Escape First 3 ($3.99 from $4.99 until 8/31)
Escape 2088 ($3.20 from $4.00 until 8/31)
Speedway Racing ($2.49 from $9.99 until 8/31)
Splatter ($1.99 from $4.98 until 8/31)
The TakeOver ($3.99 from $19.99 until 9/1)
BombFall ($3.25 from $6.50 until 9/1)
Loot Monkey: Bling Palace ($3.50 from $7.00 until 9/1)
Kitty Maestro ($3.50 from $5.00 until 9/1)
White Day: A Labyrinth Named School ($26.99 from $29.99 until 9/8)
Sales Ending Tomorrow, Friday, August 12th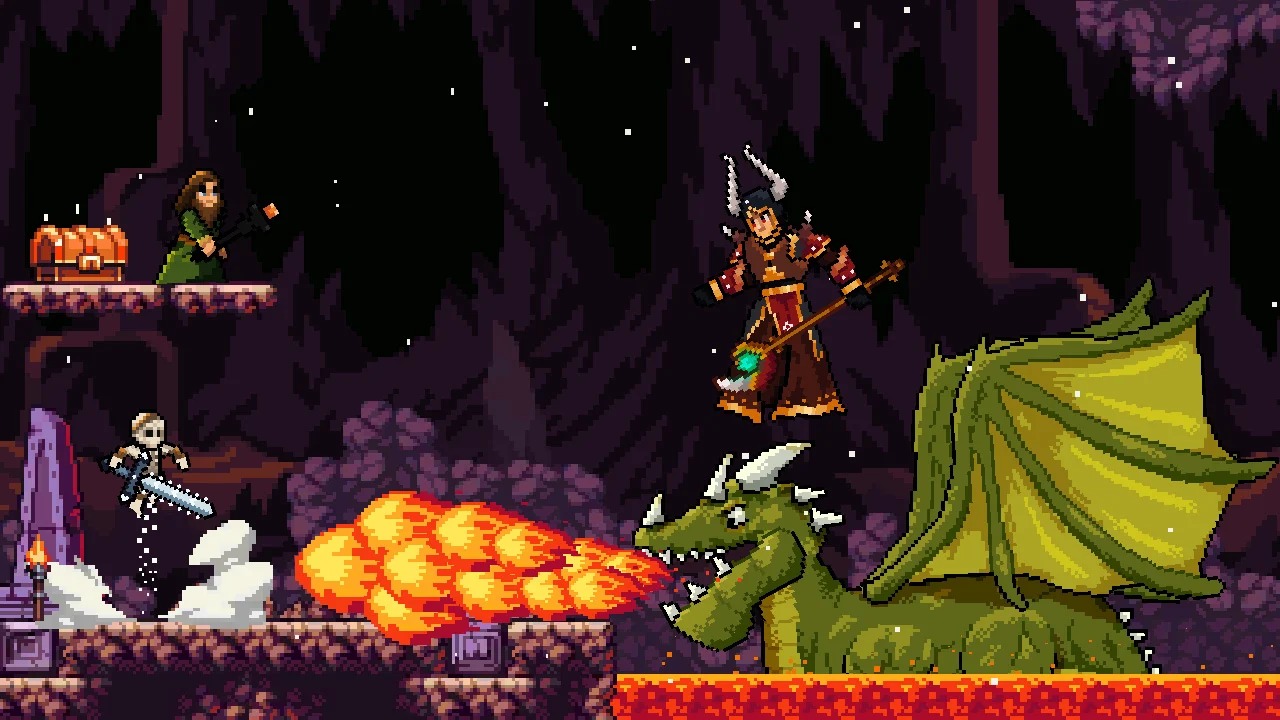 Apple Knight ($1.99 from $9.99 until 8/12)
Car Driver Ultimate ($5.59 from $13.99 until 8/12)
Car Parking Simulator ($6.49 from $12.99 until 8/12)
Demon's Tilt ($9.99 from $19.99 until 8/12)
Dungeon Slime Collection ($3.99 from $4.99 until 8/12)
Fury Unleashed ($5.99 from $19.99 until 8/12)
Glitch's Trap ($3.89 from $12.99 until 8/12)
Japanese Rail Sim: Journey to Kyoto ($39.99 from $49.99 until 8/12)
Marble Maid ($6.99 from $9.99 until 8/12)
Never Stop ($1.99 from $4.99 until 8/12)
Pad of Time ($4.79 from $7.99 until 8/12)
Penguin Wars ($7.49 from $14.99 until 8/12)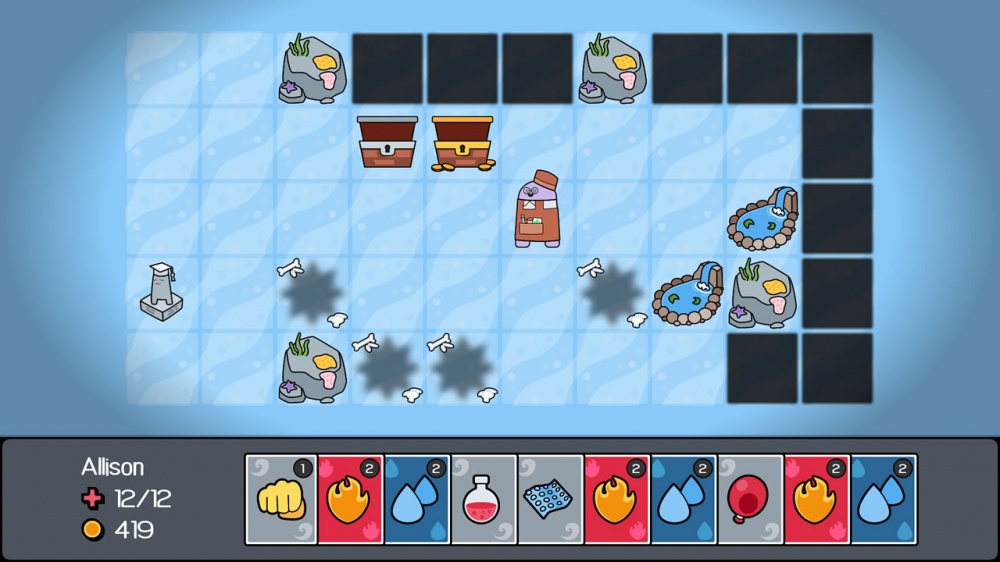 Plunder Dungeons ($1.99 from $3.99 until 8/12)
Psyvariar Delta ($14.99 from $29.99 until 8/12)
Radirgy Swag ($9.99 from $19.99 until 8/12)
Slap the Rocks ($3.49 from $4.99 until 8/12)
Soldam: Drop Connect Erase ($3.99 from $7.99 until 8/12)
Staxel ($17.49 from $24.99 until 8/12)
Tales of the Tiny Planet ($5.99 from $14.99 until 8/12)
The Sorrowvirus ($10.49 from $14.99 until 8/12)
Transient: Extended ($6.66 from $19.99 until 8/12)
Waifu Discovered 2: MF ($6.49 from $9.99 until 8/12)
That's all for today, friends. We'll be back tomorrow with the remaining releases of the week. Games like Super Bullet Break, Sakura MMO, Voyage, and Path of Titans will be arriving to the eShop, and we'll have summaries of all of them. We should have a healthy list of new sales to dig into, and if any big news hits we'll cover that as well. I hope you all have a thrilling Thursday, and as always, thanks for reading!
Denial of responsibility!
My droll is an automatic aggregator of the all world's media. In each content, the hyperlink to the primary source is specified. All trademarks belong to their rightful owners, all materials to their authors. If you are the owner of the content and do not want us to publish your materials, please contact us by email – 
[email protected]
. The content will be deleted within 24 hours.