Thank FOC It's Sunday – Planned to coincide and cover the demands of Final Order Cut Off at Diamond Comic Distributors on Monday. And now Lunar Distribution and Penguin Random House on Sunday as well. So here's this week's comics product coming through that may need adjusting as demand slips and slides with the emerging economic bubble. Or somesuch. Traditionally FOC is the date when retailers have a last chance to amend their advance orders for comic books without penalty. A final opportunity for publishers to promote books while orders can still be added. A time for credits to be amends, new covers to be revealed, and a final push given. This is an attempt to sift through them all and find the most relevant items.
What's FOC-ing this weekend?
Castle Full Of Blackbirds #1 by Mike Mignola, Angela Slatter and Valeria Burzo stars Sara May Blackburn from The Return of Effie Kolb in the Hellboyverse. "When Sara May Blackburn headed for New York after the events of Hellboy and the B.P.R.D.: The Return of Effie Kolb, she had one goal in mind: find the mysterious Miss Brooks at the Linton School for Girls, and ask her what she knows about the mysterious powers that have plagued Sara May her whole life. But as is often the case with these things, the answers are not as simple as all that. Sara is in for an education in more than just reading, writing, and 'rithmetic at the Linton School."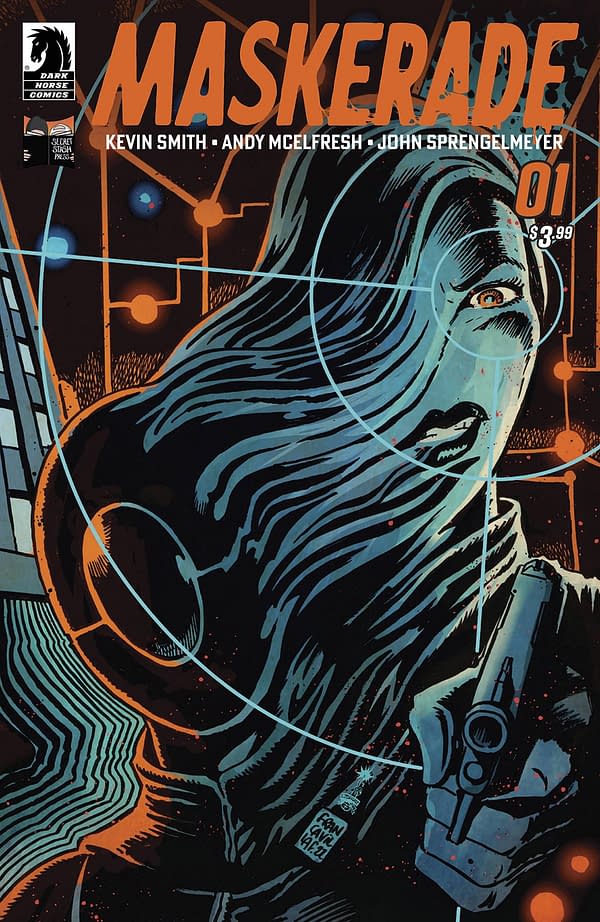 Maskerade #1 by Kevin Smith, Andy McElfresh and John Sprengelmeyer kicks off his imprint at Dark Horse Comics, Secret Stash Press. "Felicia Dance is hiding in plain sight. The provocative social media star and shock TV sensation has one of the most recognizable faces in the world-so she can't capture and kill the butchers who murdered her little brother and experimented on Felicia like a lab rat when she was a child. Not unless she looks like someone else."Order ten to make it returnable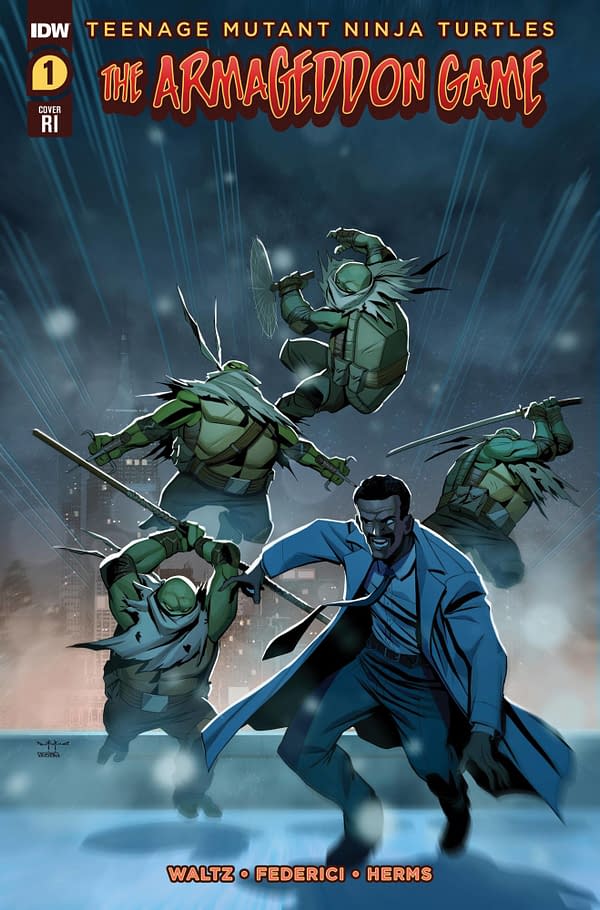 TMNT Armageddon Game #1 by Tom Waltz and Vincenzo Federici begins at IDW. "The Armageddon Game Has Begun! Under the leadership of the Shredder, the TMNT begin a dangerous quest to seek out allies against Rat King's trio of terror: LeatherKrang, Baxter Stockman, and Madame Null. It's a mission that will see the Turtles spread out across New York City… and across multiple dimensions! But they better hurry, because their enemies are already on the march, and things are not looking good for Mutant Town while most of our heroes are away. Desperate measures, false flag attacks, mysterious new villains, and unexpected alliances… It all starts here in the premiere issue of the biggest TMNT event of the year!" With a 1:10 cover for FOC.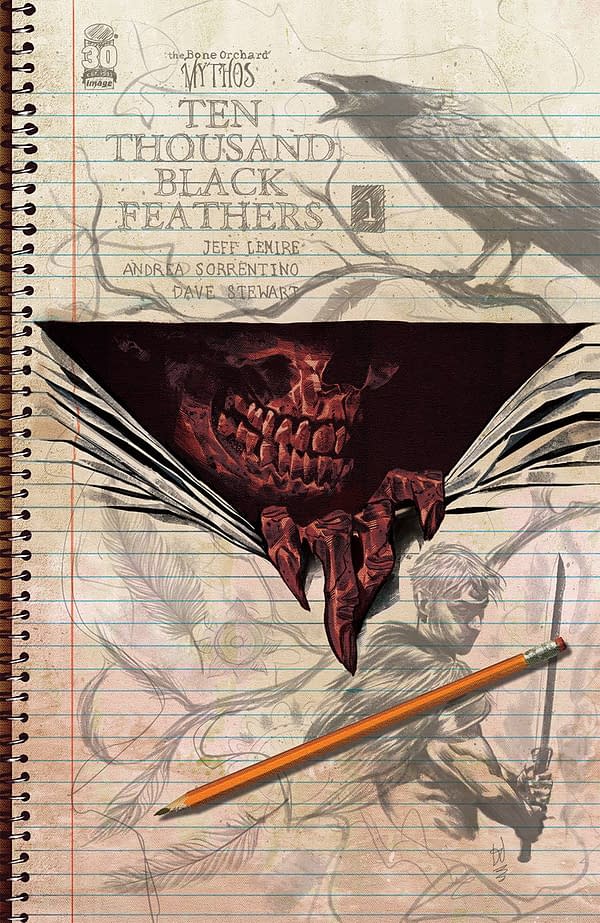 Bone Orchid: Black Feathers #1 by Jeff Lemire, Andrea Sorrentino and Dave Stewart begin the Bone ORchard Mythos shared horror universe. "Trish and Jackie are best friends and avid gamers. But when the line between reality and their fantasy world is blurred by an evil darkness, can they be the heroes of their own story?" With 1:25, 1:50 and 1:100 variant covers for FOC.
Godkiller: For Those I Love I Will Sacrifice #1 by Matteo Pizzolo and Anna Muckracker launches from Black Mask Comics with 1:15 and 1:30 covers for FOC. "Halfpipe begins to master her newfound sorcery just as her relationship with Soledad becomes even more complicated. Meanwhile, Tommy struggles to break free of the vivisection table as the spider eggs in his blood are ready to hatch… for better or worse, we'll finally reach the end of the The Metarachnoid Larvae story arc!"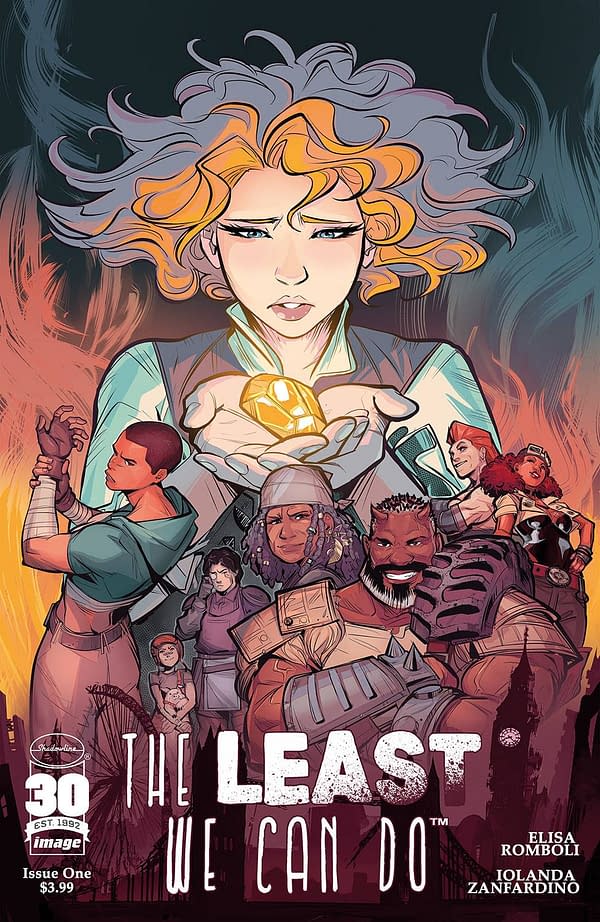 Least We Can Do #1 by Iolanda Zanfardino and Elisa Romboli launches from Image, "Mysterious magical power arises from a world nearly destroyed by war. A young woman fights for her ideas of revolution and to build a new society from the debris. Realizing that she can't do it alone, she has to prove her worth to the Eclipse Rebels to join them against the dreadful Eden Army. A story of discovering what is right and what love means in a military-occupied and socially oppressed United Kingdom."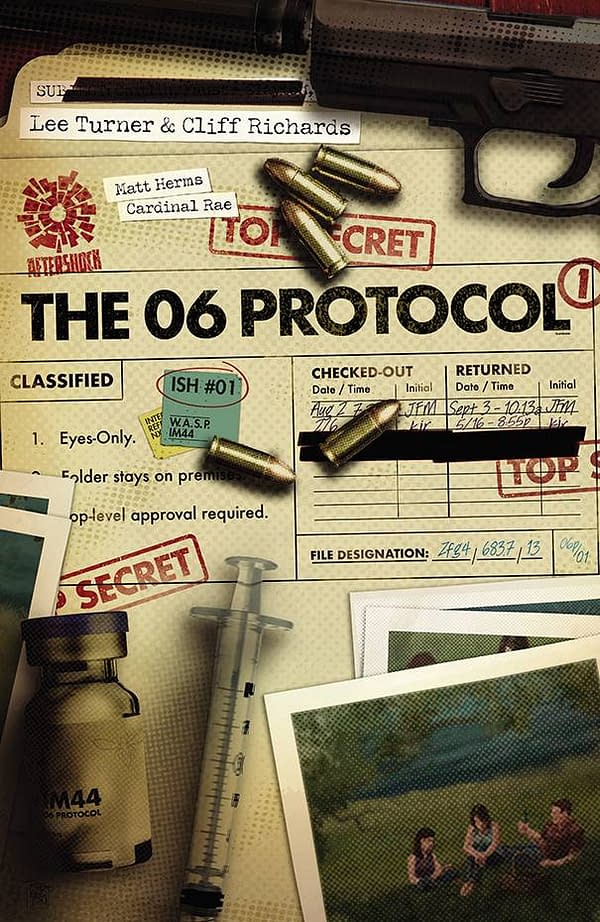 06 Protocol #1 by Lee Turner and Cliff Richards launches from AfterSjock Comics with 1:15 tired covers. "The seemingly perfect life of the Mirino family is shattered when family patriarch, Faust, is brutally murdered on a quiet summer night. His wife, Cat, and 16-year-old daughter, Missy, are forced to confront a shocking truth about Faust's involvement in a secret government program known as THE '06 PROTOCOL. Now, Cat and Missy have to protect each other as they are hunted, and haunted, by the people and secrets of Faust's double life." Written by Lee Turner and illustrated by Cliff Richards (10 YEARS TO DEATH, Batman: Red Hood – The Lost Days, Wonder Woman: Mission's End) comes a story of family secrets, betrayal and bonds built in blood.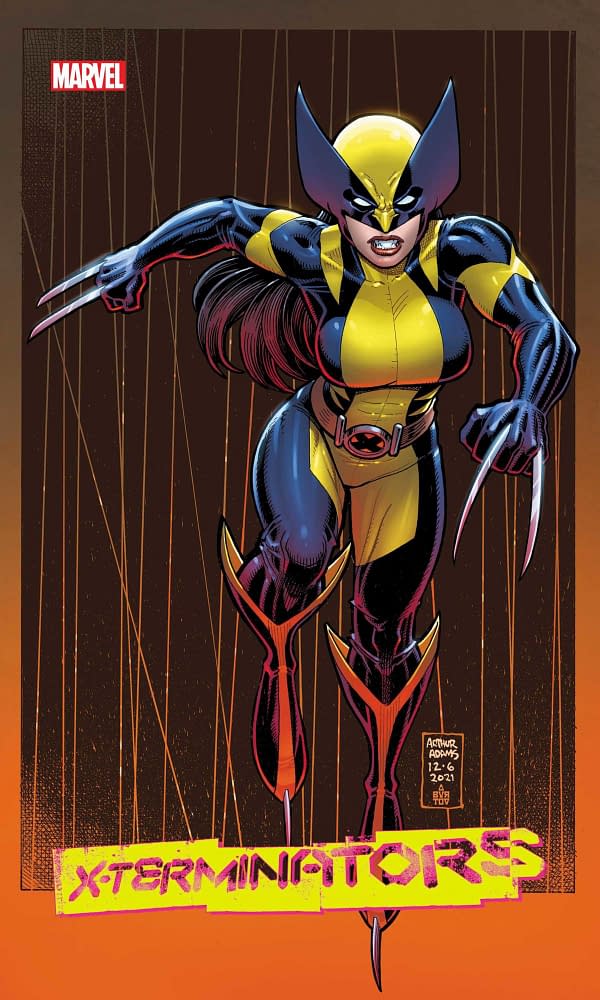 X-Terminators #1 by Leah Williams and Carlos E. Gomez launches from Marvel. "ENTER THE GRINDHOUSE OF X! When Jubilee and Boom-Boom agree to take Dazzler out for a night on the town to console her after her nasty breakup, they have no idea they're about to be kidnapped and put into elaborate death traps for their efforts! What are three girls with the power to blow things up to do? Leah Williams and Carlos Gómez put the X in eXploitation in this tale of blood, sweat and REVENGE!" With 1:10, 1:25 and 1:50 covers for FOC.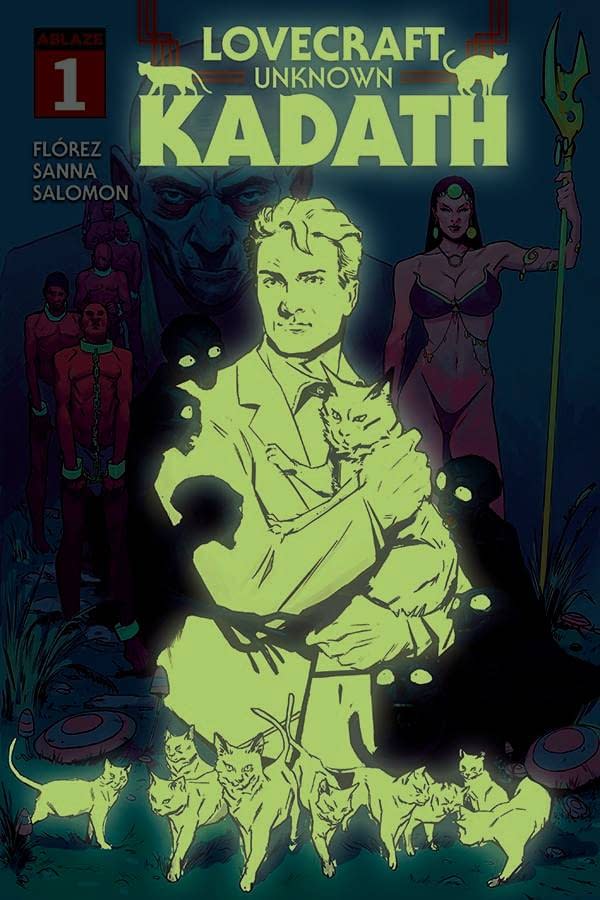 Lovecraft: Unknown Kdath #1 by Florentino Florez and Guillermo Sanna launches from Ablaze. "Randolph Carter, a traveler to dreamland, tries not to wake up before reaching his goal, the elusive Kadath: the home of the gods, a place of fantasy and overflowing imagination. Carter walks through a world full of threats and abominable monsters, but also of palaces, exuberant cities, and geographies that remind man of his insignificant role on the gigantic cosmic chessboard. What are the reasons to keep going when everything around us is terrifying and lethal? Kadath may offer some answers to this question! An adaptation of H.P. Lovecraft's The Dream-Quest of Unknown Kadath unlike anything you've read before." With 1:10,  1:20, 1: 30, 1: 40 and 1:50 tiered covers for FOC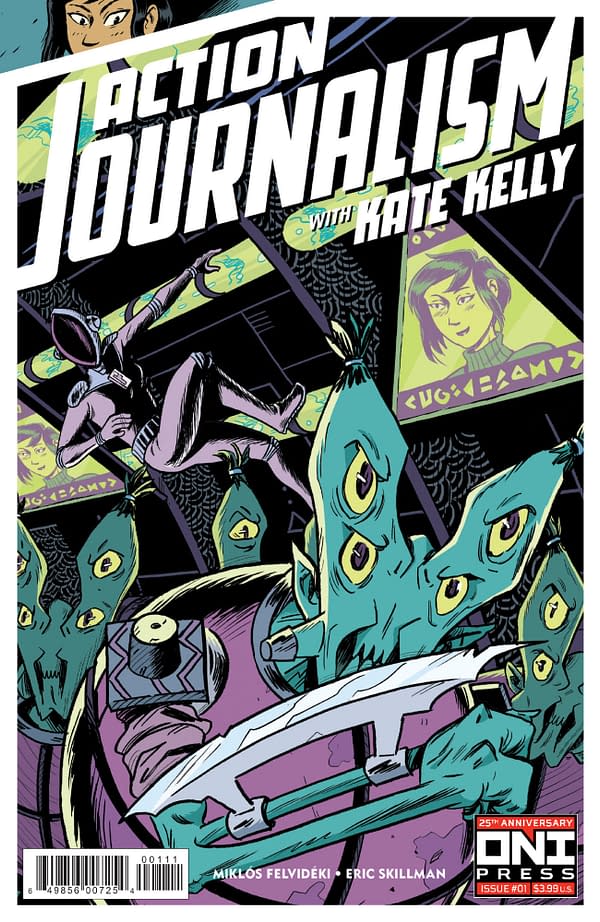 Action Journalism #1 launches from Oni Press written by Eric Skillman and drawn by Miklós Felvidéki. "As a sinister alien armada looms over the earth, New Arcadia's favorite intrepid reporter, Kate Kelly, has just two hours to infiltrate the fleet, uncover their most scandalous secrets, land the interview of the century, and avert interstellar war—and not necessarily in that order. The fast-paced, genre-hopping adventures of the Action Journalism team start here!"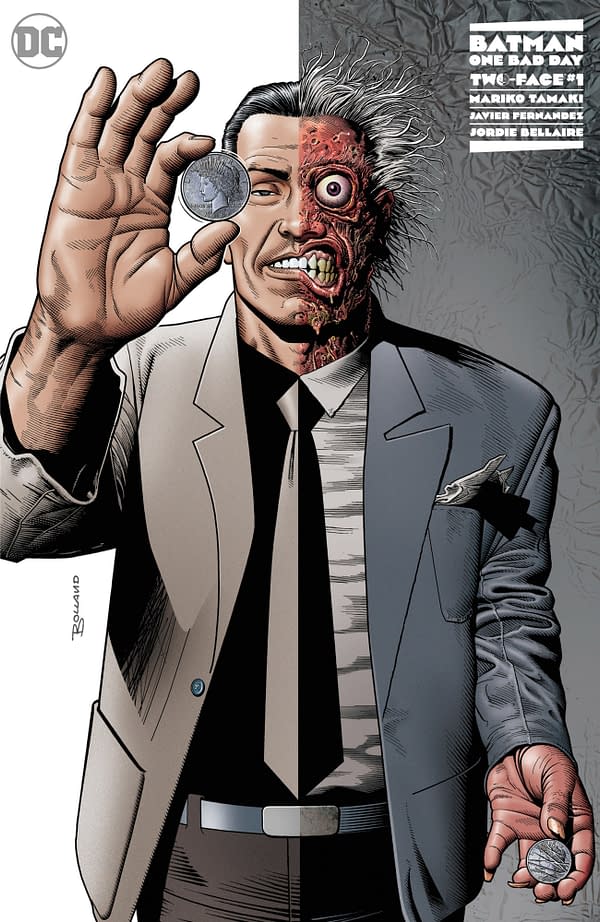 Batman One Bad Day Two-Face by Mariko Tamaki and Javier Fernandez launches with 1:25, 1:50 and 1:100 covers for FOC. "Two-Face has always been viewed as Batman's most tragic villain. If only Harvey Dent hadn't been scarred by acid, he could have continued his good work as D.A. in Gotham City and been Batman's greatest ally and friend…right? Or has Batman extended Harvey Dent too much grace in his multiple attempts at reform? He'll question himself as Harvey Dent is free once more, scarred but seemingly free of Two-Face's influence. But…when it's revealed Harvey Dent's father has been threatened to be murdered on his 88th birthday, will Two-Face be able to resist joining the party? From the bestselling creative team of Mariko Tamaki (Detective Comics, Crush & Lobo) and Javier Fernandez (Nightwing, King Spawn)!"
Batman Vs Robin #1 launches from DC Comics by Mark Waid and Mahmud Asrar, with the idea it may set up 2023 at DC Comics. "Spinning out of the events of both Batman/Superman: World's Finest and Shadow War, father and son will do battle in one of the single most earth-shattering tales ever told! Deep in the heart of Lazarus Island, the demonic legacy of the al Ghul family line has at last been freed, and the Devil Nezha is out for blood. To reclaim his total domination over planet Earth, Nezha has supercharged magic—anyone who dares use it is overcome by a demonic evil that supercharges their abilities to dangerous, unpredictable, and in some cases deadly levels! With Damian in Nezha's clutches and Bruce haunted by the return of an old friend, the Dark Knight and the Boy Wonder are pitted against one another in the battle of the century!" With 1:25, 1:50 and 1:100 tiered covers for FOC.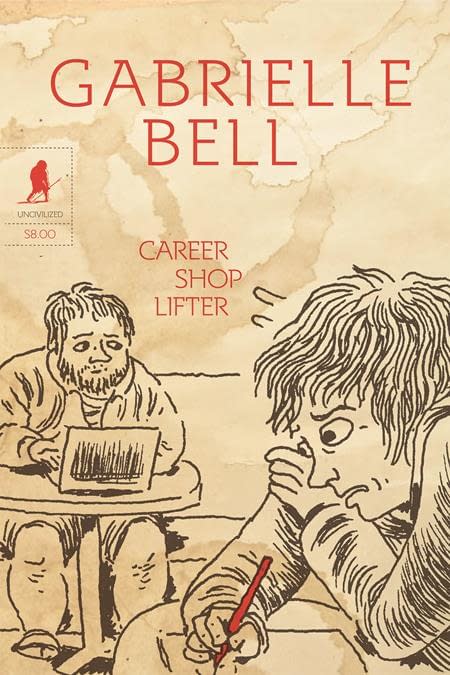 Career Shoplifter #1 by Gabrielle Bell launches from Uncivilised. "Gabrielle concludes that she is a failure in life, so she might as well do what she likes for the rest of it. She spends hours at cafes covertly drawing and eavesdropping on her fellow layabouts and shirkers every day. Occasionally she gets caught, and sometimes, she makes friends. Being a failure can be a lot of fun. Gabrielle Bell is comics' most infamous diarist and the creator of The Voyeurs and Everything is Flammable.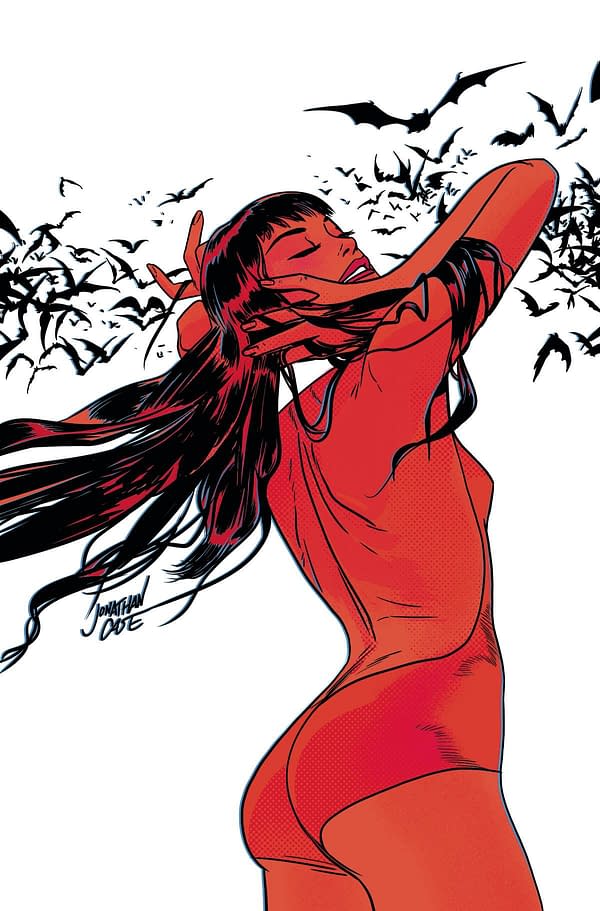 Vampirella Mindwarp #1 by Jeff Parker and Ben Dewey launches from Dynamite with every cover variant possible. "It's a deadly chase across reality in a Vampirella epic unlike any you've seen before. Enter the twisted world of Mindwarp! Meet Baroness Gruzal, an evil sorcerer with an ancient crown that possesses dreadful powers. Gruzal's ambition is to live one thousand years – and she plans to accomplish this by stealing and inhabiting the powerful body of Vampirella! What follows is a mad chase across time and space itself, as seen through the prism of Vampirella's wild history and dark origins! Don't miss this new, brain-melting epic from the feverish minds of writer Jeff Parker (Aquaman) and artist Benjamin Dewey (Namor)!"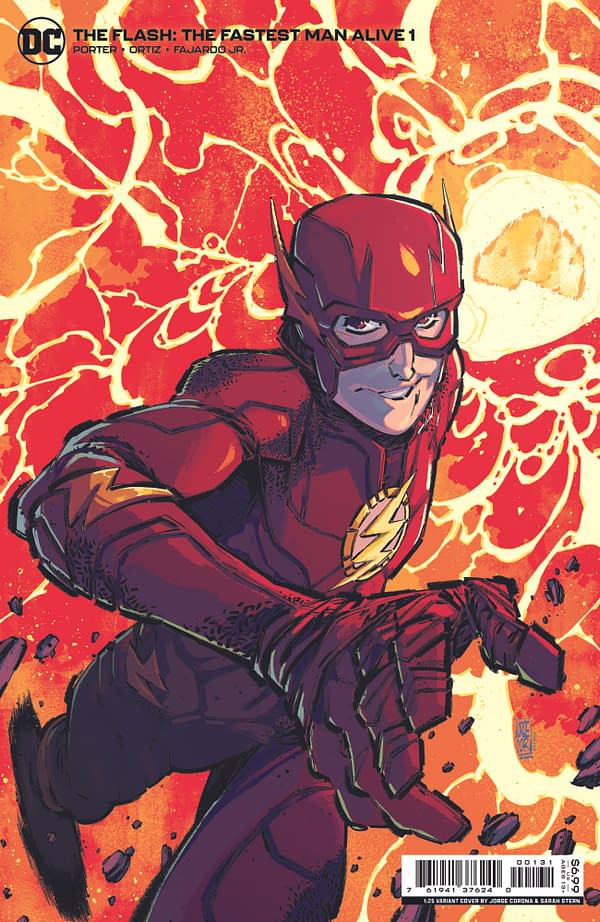 Flash: The Fastest Man Alive, prequel to the Flash movie, launches from Kenny Porter and Ricardo Lopez Ortiz but without a certain controversially solicited cover. "Race through the streets of Central City in this lead-up to the hotly anticipated blockbuster The Flash! After Barry's adventure with the Justice League, he's determined to become a truly skilled and inspirational hero. As a new threat emerges in Central City going by the name of Girder, Barry turns to Batman for advice on training to master his powers. Can the Dark Knight help show the Scarlet Speedster a way to defeat this metallic menace, or will the Flash be crushed by Girder's strength?"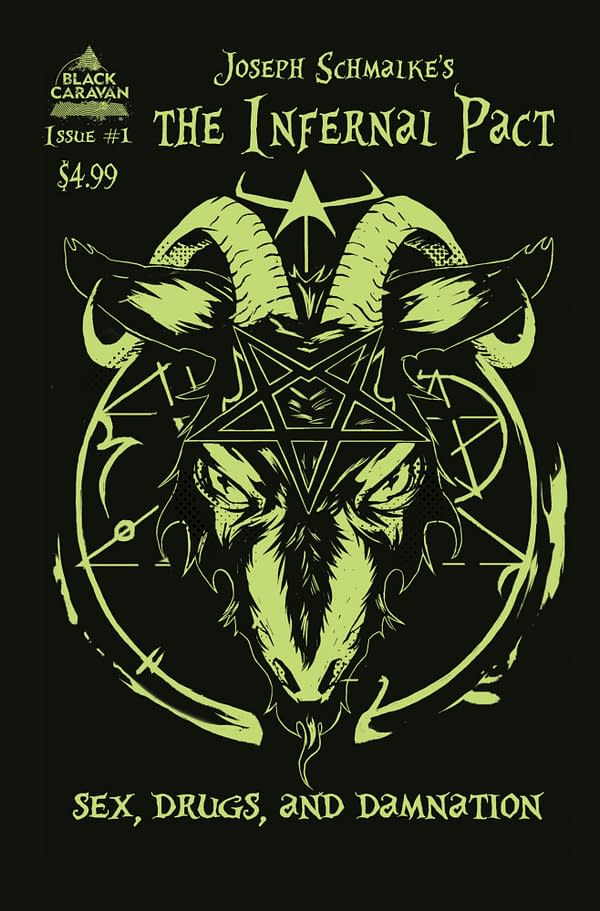 Infernal Pact #1 by Joseph Schmalke launches from Scout Comics. "Beatrice, Biscuit and Punk Rocker are three meth heads who jokingly sell their souls for drugs and find themselves actually cursed. The newly damned trio begin trying to find a way to save their damned souls as they are hunted by Devil worshiping bikers. This is the follow up to Joseph Schmalke's Cherry Blackbird and is an over-the-top exploitation Grindhouse tale. Mature readers."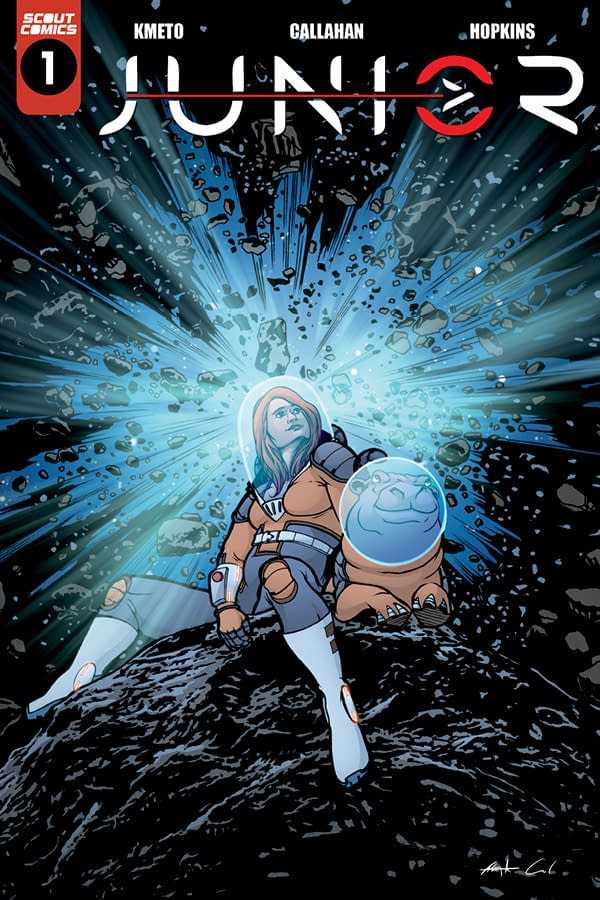 Junior #1 launches from Scout Comics by Alex Kmeto & Sean Callahan. "What's a young space marine supposed to do when a rogue asteroid slams into the space station she was sent to repair? Well, she grabs her alien, hippo-like sidekick and she crash lands on a dinosaur-infested planet—that's what she does! Meet Junior—she's brash, smart, strong, and completely in over her head! Join the debut of a sci-fi escapade that will make you laugh, cry, and wish you had the next issue. Let's adventure! Enjoy the first issue of this NON-STOP! title followed by the entire story collected soon after in one volume."
What's on your FOC?
Sign up below, and we'll see what Thank FOC It's Friday brings next week… on time possibly.
Denial of responsibility!
My droll is an automatic aggregator of the all world's media. In each content, the hyperlink to the primary source is specified. All trademarks belong to their rightful owners, all materials to their authors. If you are the owner of the content and do not want us to publish your materials, please contact us by email – 
[email protected]
. The content will be deleted within 24 hours.