Apple possesses the necessary resources to introduce its own search engine as a potential substitute for Google. Furthermore, Microsoft even had discussions with Apple regarding a potential collaboration in bringing this idea to fruition, reveals a report by Mark Gurman, the notable analyst who covers all things Apple.
Gruman reports that for years, Apple has been developing its own search engine as a potential replacement for Google on its devices.
Is Apple planning on replacing Google in searches?
The rationale behind this consideration is that search functionality is one of the most frequently used tools on smartphones, tablets, and computers. Apple's longstanding approach has been to control the core technologies that underlie its products.
Related Articles
Apple China is telling iPhone 15 buyers to not use Android chargers to avoid overheating, damage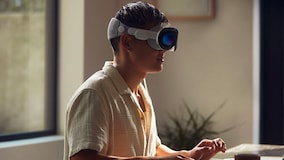 Apple's Vision Pro is facing some massive production issues, budget version likely to be cancelled
Additionally, the financial stakes are substantial, as Apple currently receives a share of Google's search ad revenue, amounting to approximately $8 billion annually in recent years. The prospect of Apple deploying its own search engine successfully could potentially generate revenue on par with the Apple Watch, assuming it can monetize advertising and search slots at a rate similar to Google.
Although it remains a challenging undertaking, even if Apple cannot directly compete with Google, the company could still enhance its revenue by internalizing search.
Apple is well aware of these opportunities, which is why it has been experimenting with search technology for quite some time. These efforts yield benefits beyond just launching a Google alternative. They enable Apple to enhance its non-web search capabilities and serve as a valuable bargaining chip in negotiations with Google regarding pricing.
While Google reigns supreme in the search domain, it remains dependent on Apple and its vast user base. As long as their agreement is intact, Apple has an incentive to direct its customers towards Google. Increasing the promotion of Google search translates into higher revenue for Apple.
However, Apple's internal search technology, once perfected, could potentially offer customers a more integrated and private solution compared to Google. The public has already seen glimpses of this with Apple's search engines for services like the App Store, Maps, Apple TV, and News.
Pegasus – Apple's internal search engine
John Giannandrea, a former Google executive overseeing machine learning and AI at Apple, leads a massive team dedicated to Apple Search. Over the past few years, his group developed a next-generation search engine for Apple's apps, codenamed "Pegasus." While this technology has been integrated into some Apple apps, it is slated for wider adoption, including within the App Store.
The most compelling evidence of Apple's search endeavours lies in Spotlight, a tool that assists users in finding content across their devices. A few iOS and macOS versions ago, Apple began incorporating web search results into Spotlight, directing users to sites that can answer their queries. Siri also utilizes this technology for web results.
Giannandrea's team is actively working to further integrate Apple's search features into the iOS and macOS experience, possibly enhancing it with their new generative AI tools.
Several years ago, Apple introduced a web crawler named Applebot, which, like Google's and Microsoft's crawlers, indexes websites for future search results. It serves to locate sites that can be presented to users through Siri and Spotlight.
Apple also maintains its advertising technology team, which could be instrumental if its search ambitions expand. This team manages search ad functions in the App Store, serves ads in Apple News, the stocks and weather apps, and negotiates advertising deals for streaming sports. It possesses the necessary skills and personnel to lay the foundation for a web search advertising group.
Apple's AI-based browser?
AI offers Apple a potential entry point into the search arena. The company's machine learning team has been actively seeking new talent to work on search technologies, and Apple has made acquisitions that could pave the way for a search engine. In 2019, Apple acquired Laserlike, an AI-based search engine founded by former Google employees, which continues to operate within Apple.
It's worth noting that Apple had an opportunity to acquire Bing but chose not to pursue it, as revealed in recent reports. Eddy Cue, Apple's Senior Vice President of Services, declined the offer, citing that Apple views Google's search as the best. However, this stance may be more about shielding Google from potential antitrust actions.
In the grand scheme, Google may remain the preferred choice until Apple believes it can offer a superior solution. Apple already designs its own chips, operates an App Store, sells music online, offers video and gaming services, and has an in-house maps app that competes with Google.
The only missing piece of the puzzle is a full-fledged Apple search engine, and while its launch may not be imminent, it could be closer to reality than one might think.
Denial of responsibility! My Droll is an automatic aggregator of Global media. In each content, the hyperlink to the primary source is specified. All trademarks belong to their rightful owners, and all materials to their authors. For any complaint, please reach us at – 

[email protected]

. We will take necessary action within 24 hours.