Everyone gets excited when a big-name star randomly appears in a movie for a cameo. Sometimes they are only there for a couple of lines, sometimes they get a little more. Sometimes they are playing themselves, or versions of themselves, and sometimes they are playing an actual character. The moment is always fleeting and wonderful regardless of the time on screen and whoever they are playing. Here's a list of some of the most amazing examples of celebrity cameos. Warning, this story does have spoilers. 
Bob Barker – Happy Gilmore
Happy Gilmore will forever be one of Adam Sandler's best movies, but the whole thing is almost stolen by one short appearance by the late, great Bob Barker, former host of The Price Is Right. For poor Happy, the price is wrong.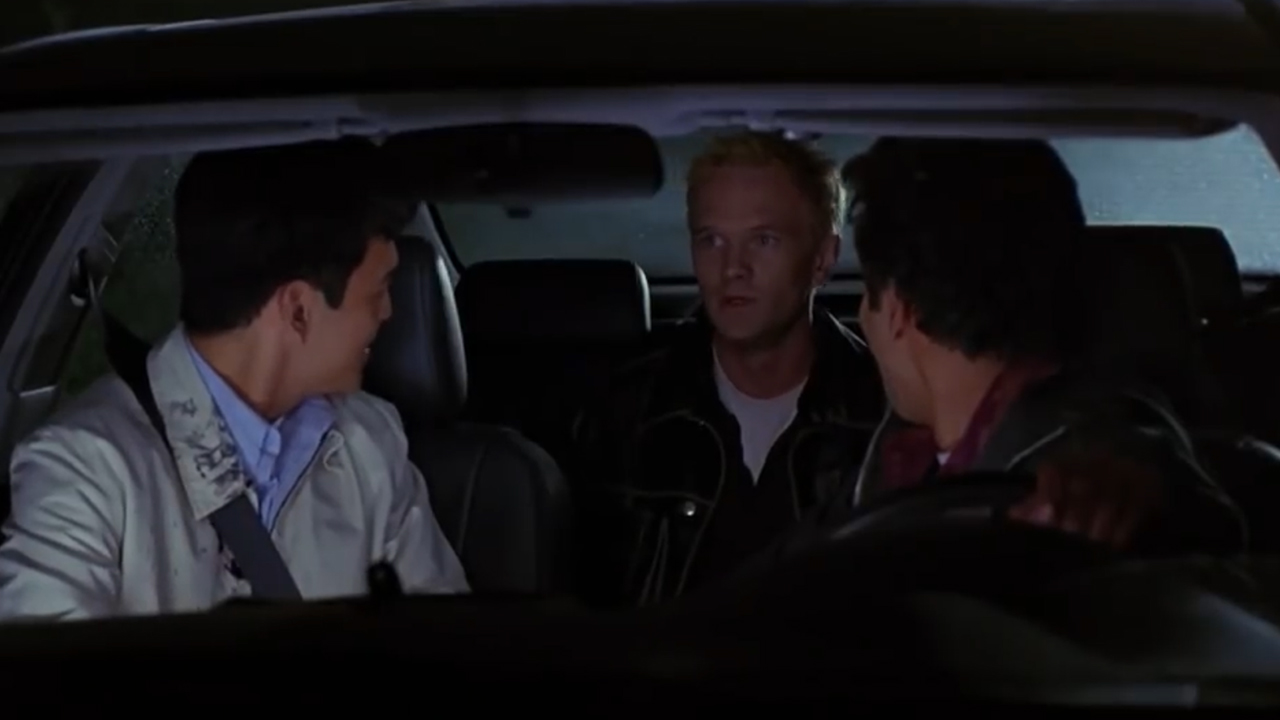 Neil Patrick Harris – Harold And Kumar Go To White Castle
In Harold & Kumar Go To White Castle, Neil Patrick Harris plays an unbelievably funny exaggerated version of himself. He might just be the funniest part of the movie and while it's obvious he's playing himself as a character, the audience can't help but believe it, if just for the moments he's on screen. The cameo was so successful that Harris returned for the sequels.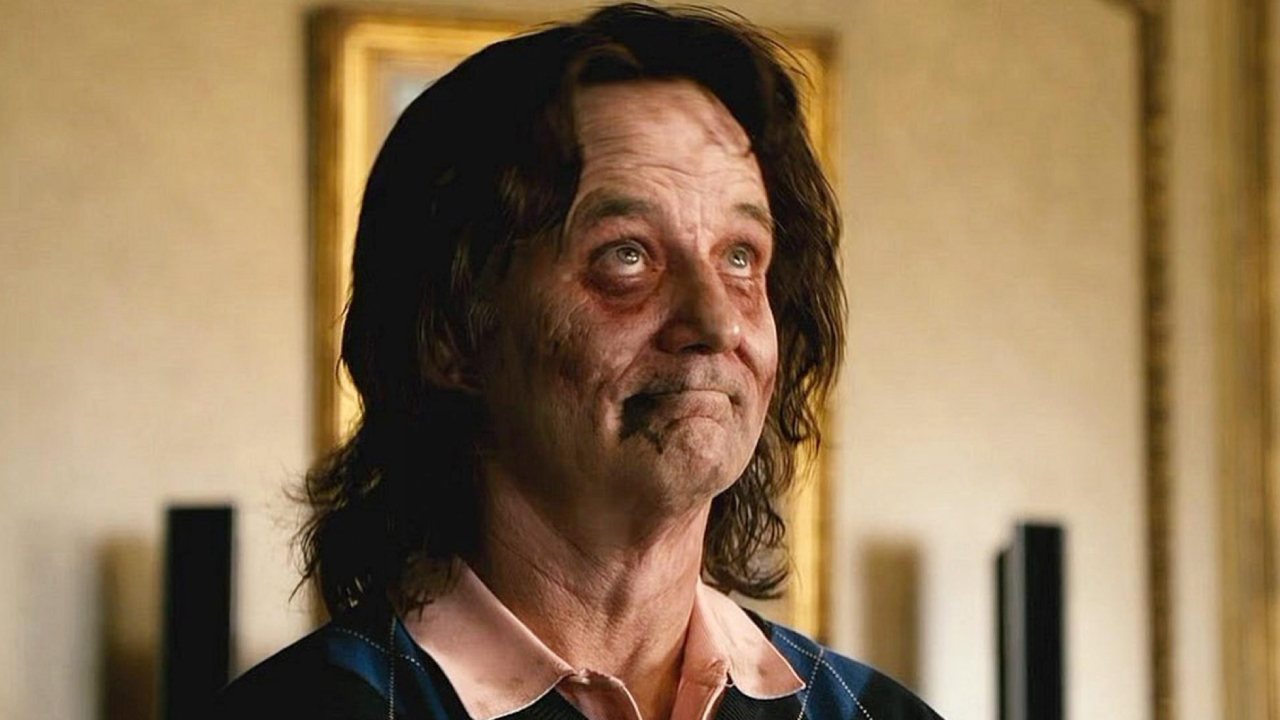 Bill Murray – Zombieland
Bill Murray's cameo towards the end of Zombieland is perfect. Not only does he play a zombie version of himself, but audiences are treated to a quick snippet of the Ghostbusters theme song. It's truly brilliant.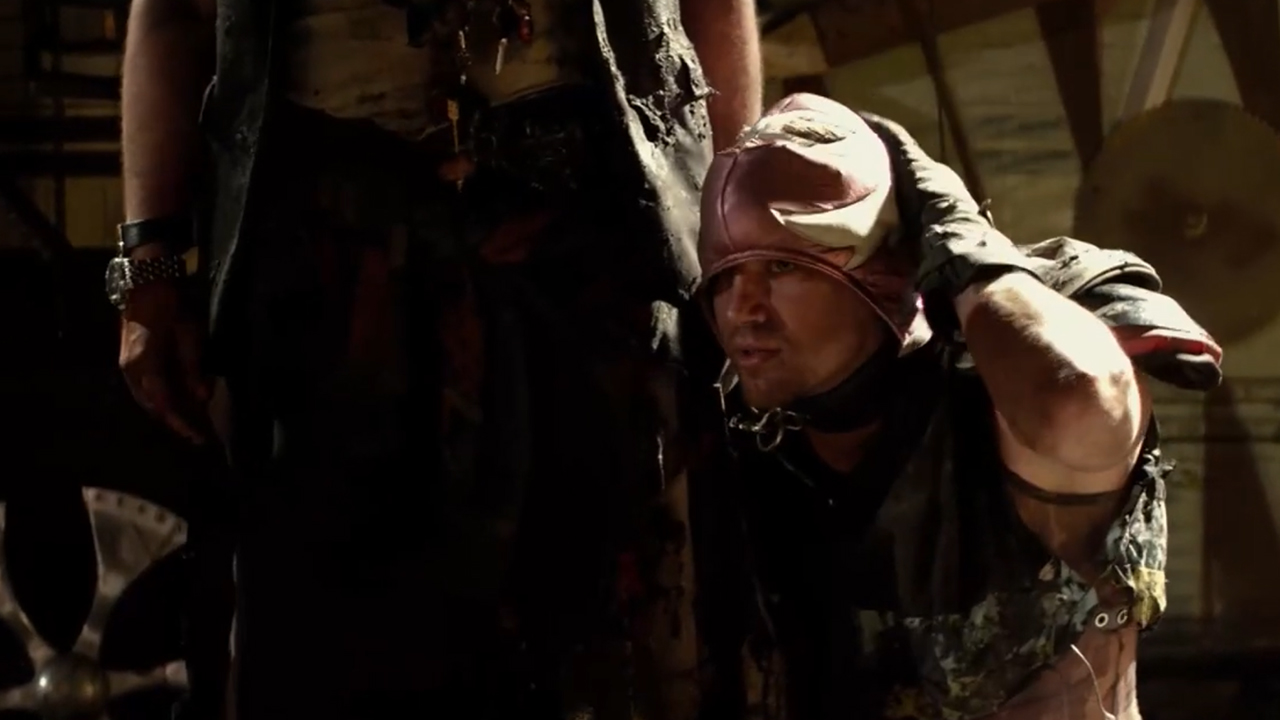 Channing Tatum – This Is The End
Pretty much the whole cast of This Is The End feels like stars doing cameos. All the actors are playing ridiculous versions of themselves and there are a lot of stars. To pick one though, is easy. Channing Tatum as a prisoner at the end is just fantastic. He's got about one line, and for most of the scene, he's wearing a wrestling mask. You have to love any star willing to do what Tatum did here.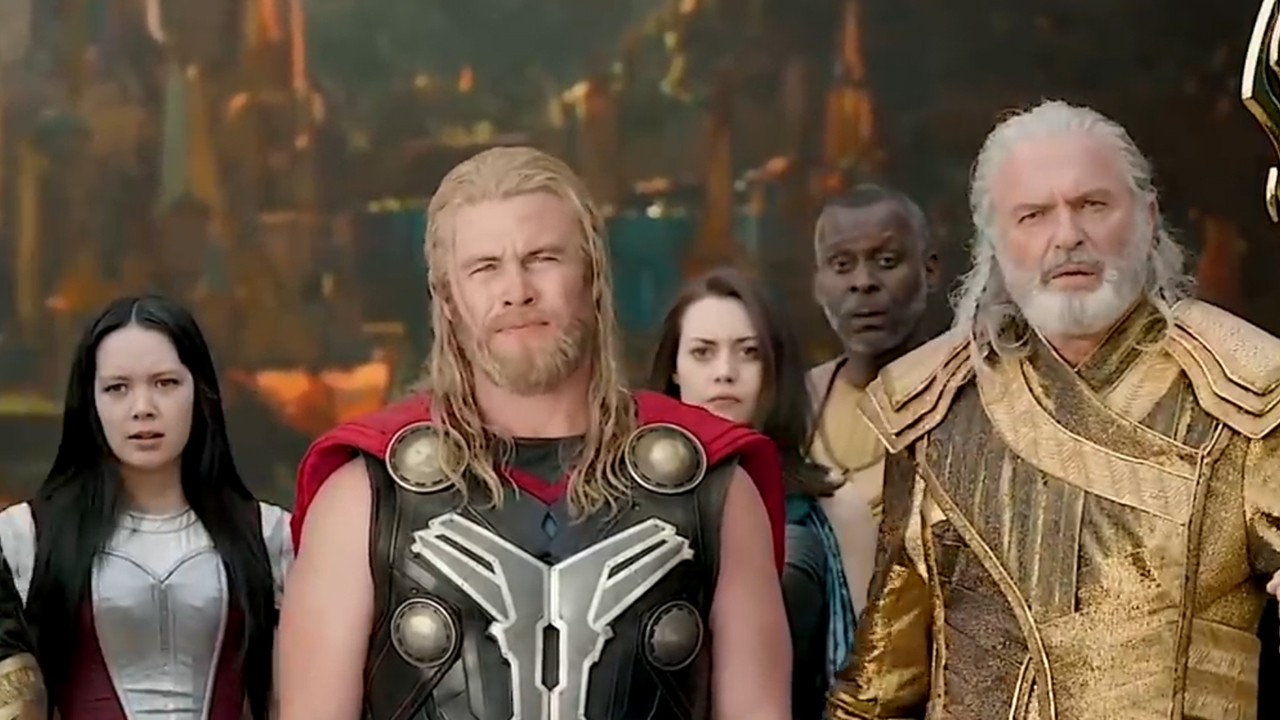 Luke Hemsworth – Thor: Ragnarok
The first cameo audiences spot in the play-inside-the-movie in Thor: Ragnarok is, of course, Matt Damon as Loki. It's not as obvious who is playing Thor and many were confused because it looked so much like Chris Hemsworth. Well, that's because it was his brother, Westworld star Luke Hemsworth.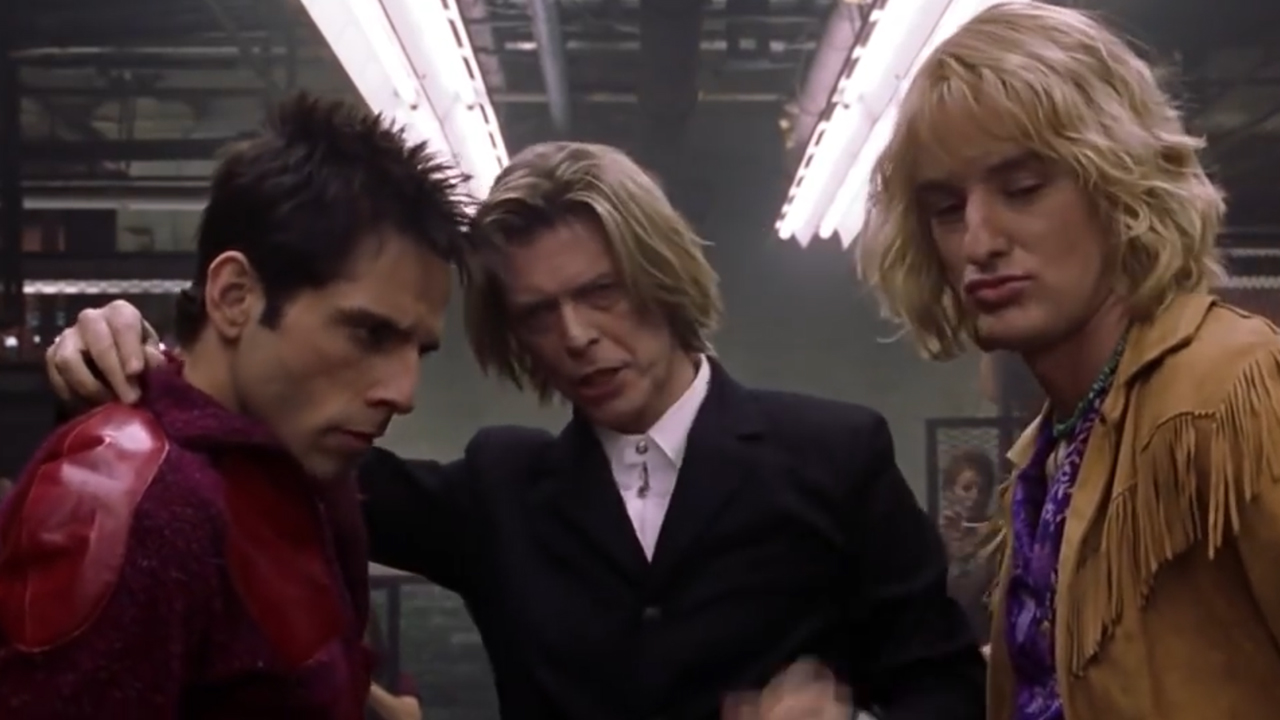 David Bowie – Zoolander
David Bowie was no stranger to the screen. The musical legend was landing acting gigs early in his career and had major roles in Twin Peaks, Labyrinth, and The Last Temptation of Christ among others. His cameo in Zoolander is by far the funniest though.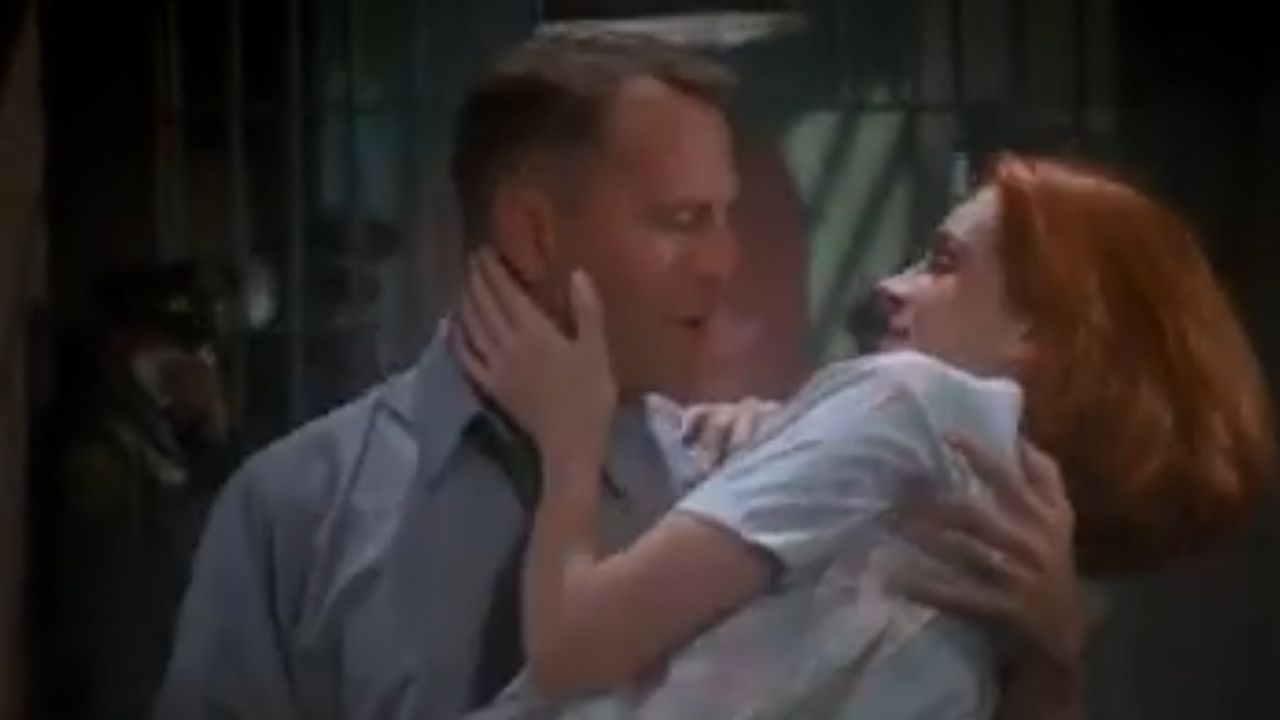 Julia Roberts and Bruce Willis – The Player
Robert Altman's The Player has an amazing 65 cameos in it, so how do you choose just one? It's actually pretty easy. There is a running joke through the movie as writers and producers pitch their projects to studio head Griffin Mill (Tim Robbins) that they all want Julia Roberts and Bruce Willis to star in it. In the final scene, who pops up in the movie-in-a-movie? That's right Willis and Roberts themselves.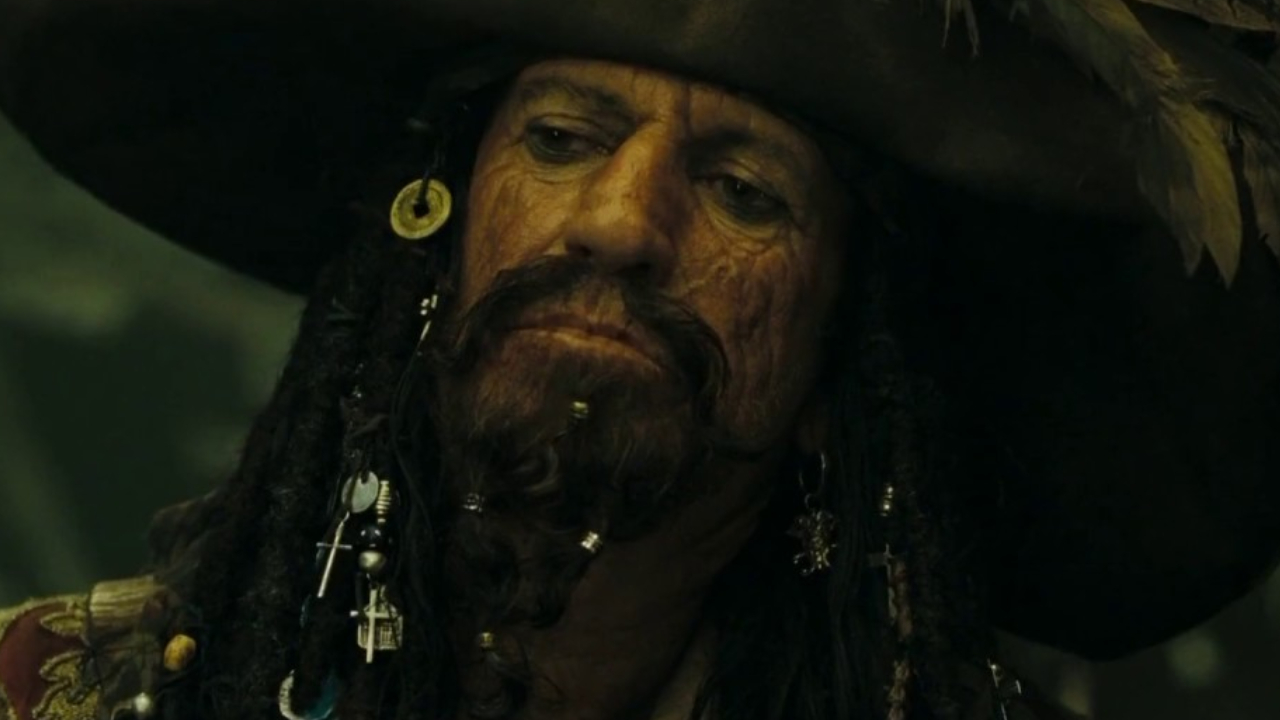 Keith Richards – Pirates Of The Caribbean: At World's End
Johnny Depp based his legendary character Jack Sparrow in the Pirates of the Caribbean films at least partly on another legend, Rolling Stones guitarist Keith Richards. It only makes sense that Richards himself would appear as Captain Teague in Pirates Of The Caribbean: At World's End, and Pirates of the Caribbean: On Stranger Tides, who audiences would learn is Sparrow's father, because of course he is.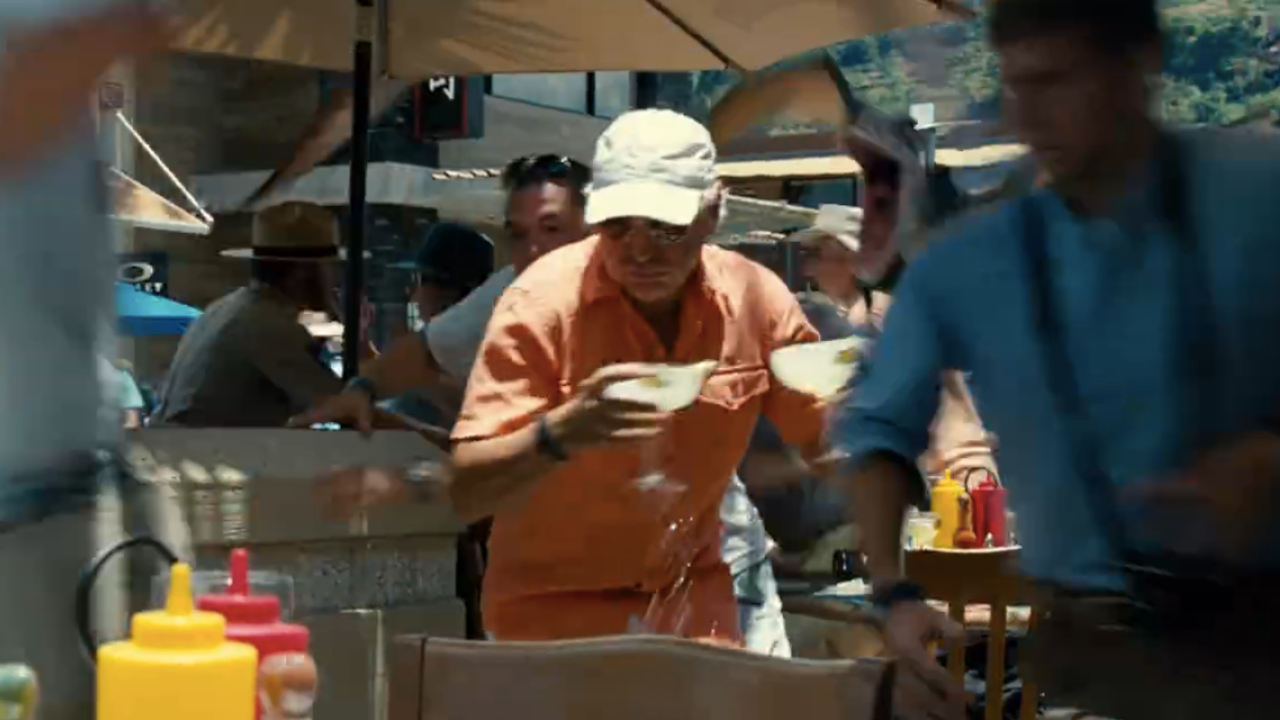 Jimmy Buffett – Jurassic World
In a true "blink and you'll miss it" cameo, Jimmy Buffett is seen doing, what else, protecting his margarita during a dinosaur attack in Jurassic World.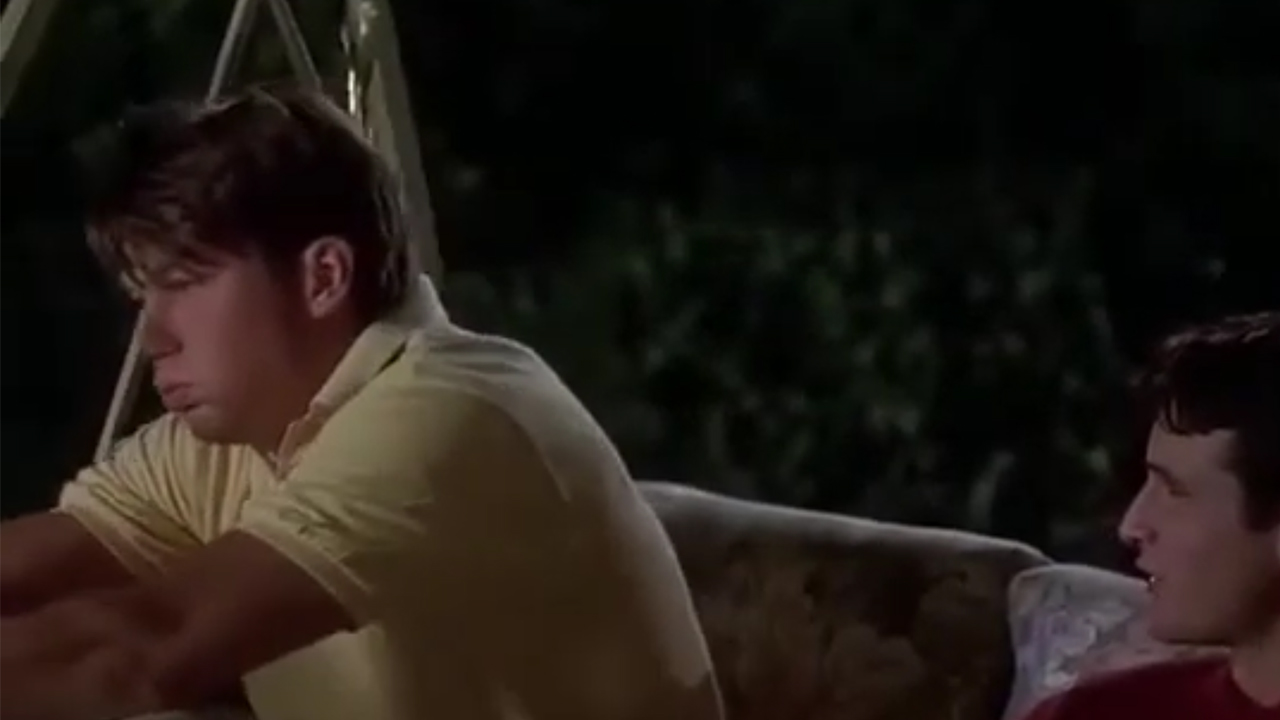 Jerry O'Connell – Can't Hardly Wait
Trip McNeely! Jerry O'Connell's role in Can't Hardly Wait is more myth and legend than character, actually. Former high school stud Trip McNeely is spoken with great reverence throughout the movie, so when he does show as a sort of pathetic college freshman, it's all the more wonderful.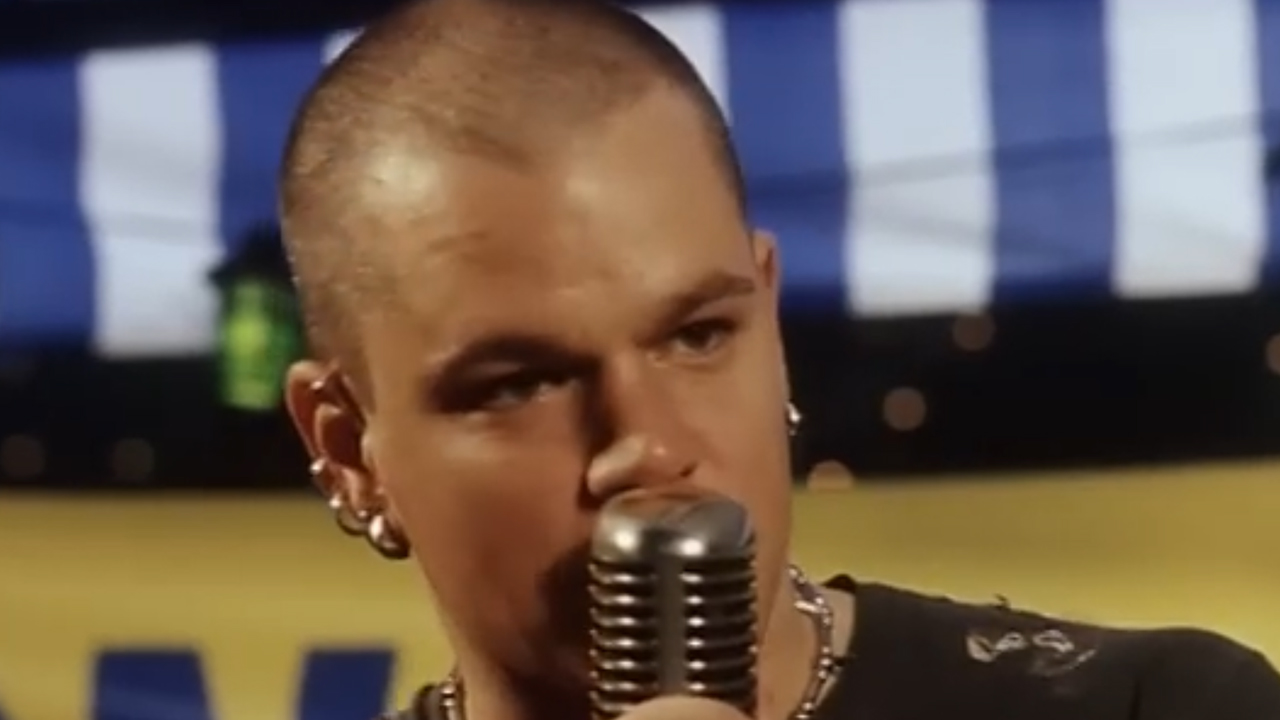 Matt Damon – Eurotrip
This one might be the most unexpected and therefore funniest on the list. Matt Damon showing up as the singer of a power punk band singing about what Scotty (Scott Mechlowicz) doesn't know is now a classic moment on film. Don't tell Scotty.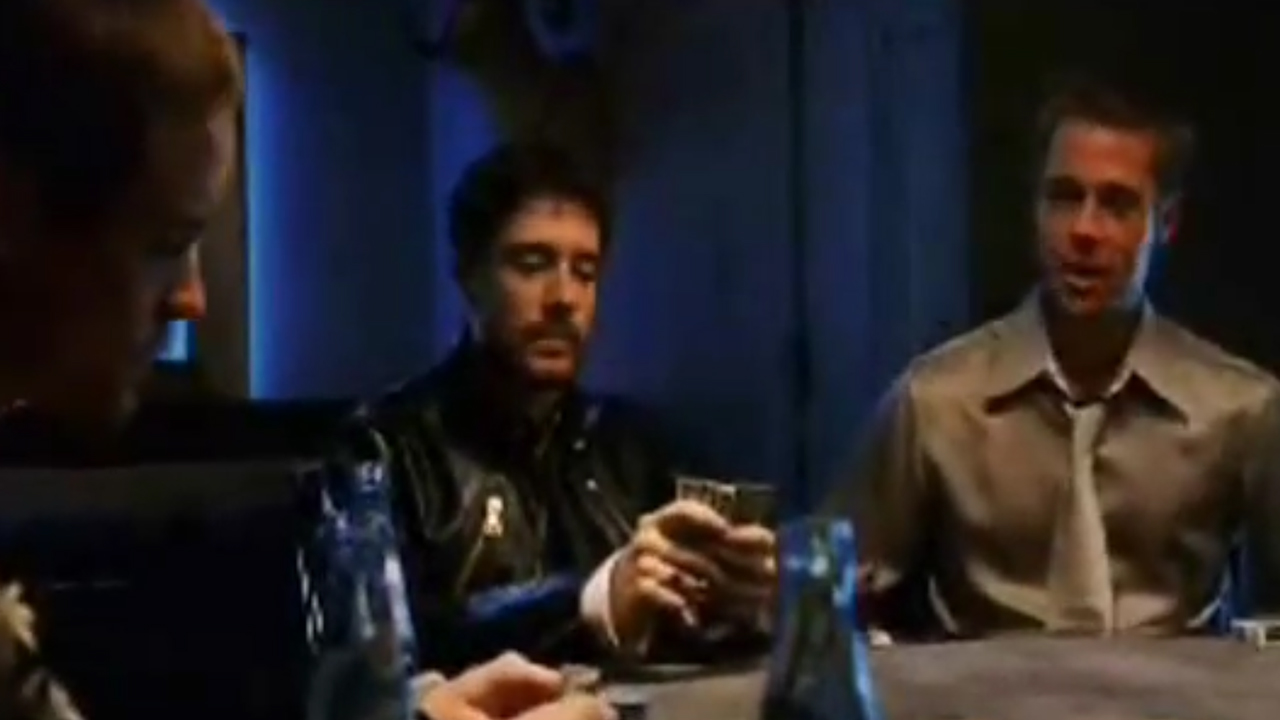 Topher Grace – Ocean's Eleven
When audiences first meet Brad Pitt's character in Ocean's Eleven, he's teaching Hollywood stars how to play cards and his main client is none other than That '70s Show star Topher Grace (playing himself). Unfortunately, Grace is really terrible at learning, it seems, but it's very funny.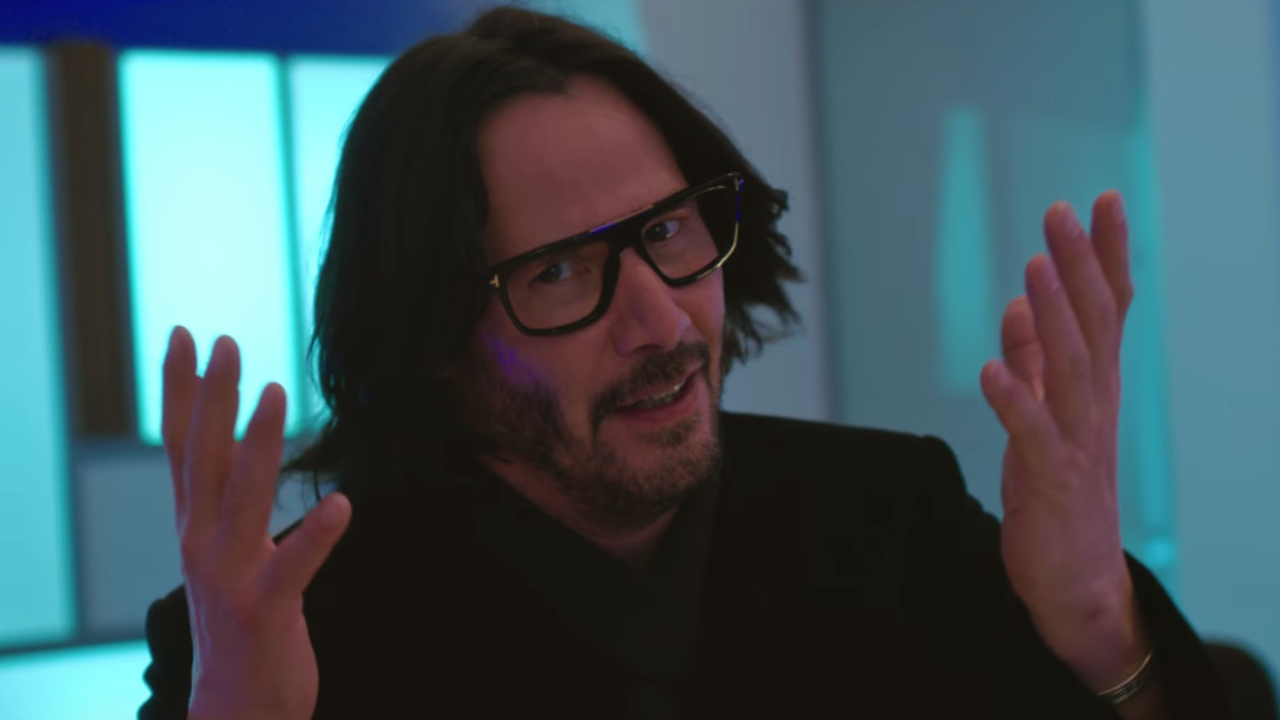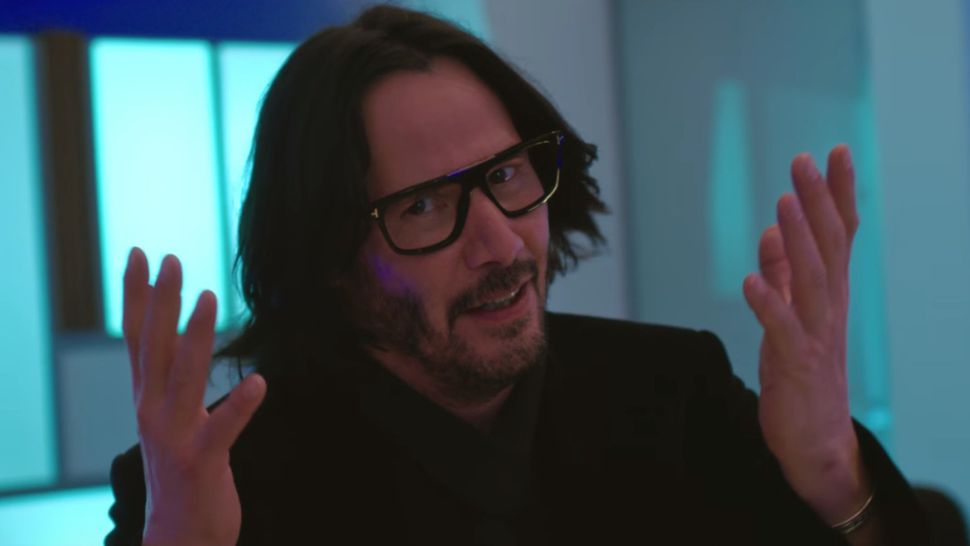 Keanu Reeves – Always Be My Maybe
Keanu Reeves is one of the most beloved Hollywood stars and it's because of moments like when he randomly shows up in the Netflix romcom Always Be My Maybe as Sasha's (Ali Wong) new boyfriend. It's only one scene, but there's a reason it's the most talked about scene in the movie.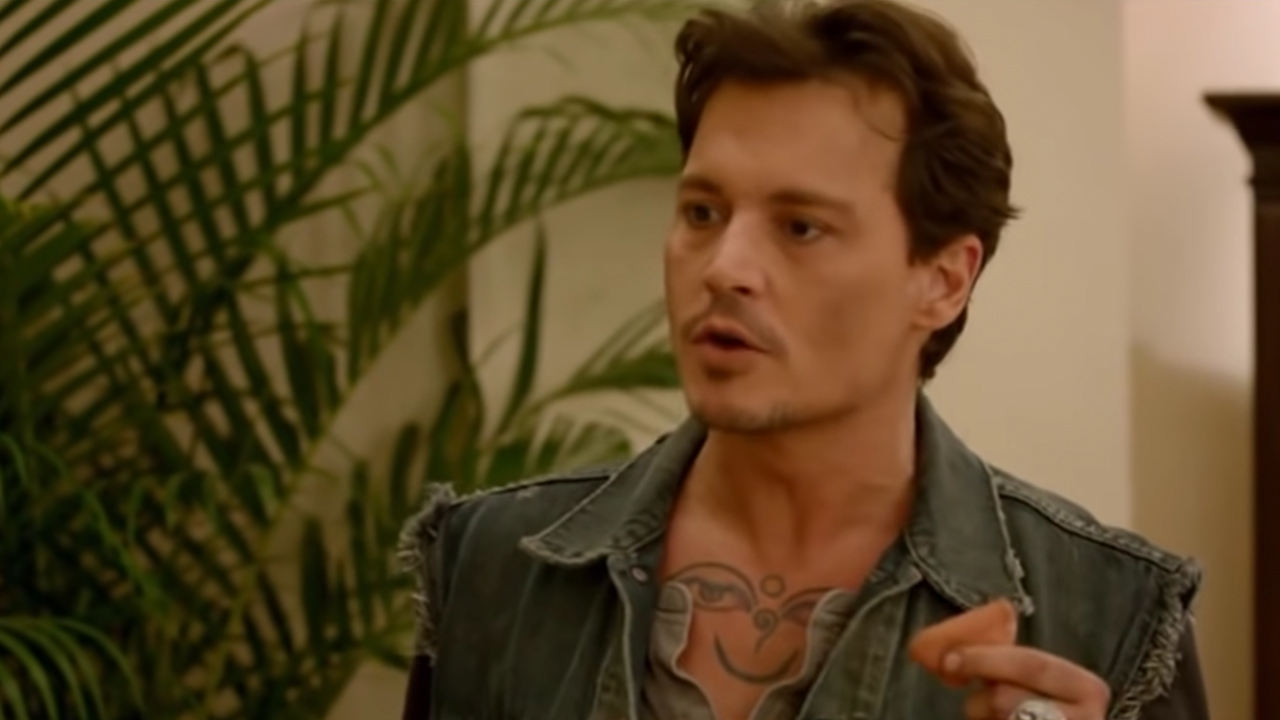 Johnny Depp – 21 Jump Street
Johnny Depp clearly appreciates where he got his start, which was, of course, on the Fox show 21 Jump Street. It was in the spirit of that appreciation that Depp returned to the role of Officer Tom Hanson alongside his former co-star on the show, Peter DeLuise in the 2012 movie based on the show starring Channing Tatum and Jonah Hill.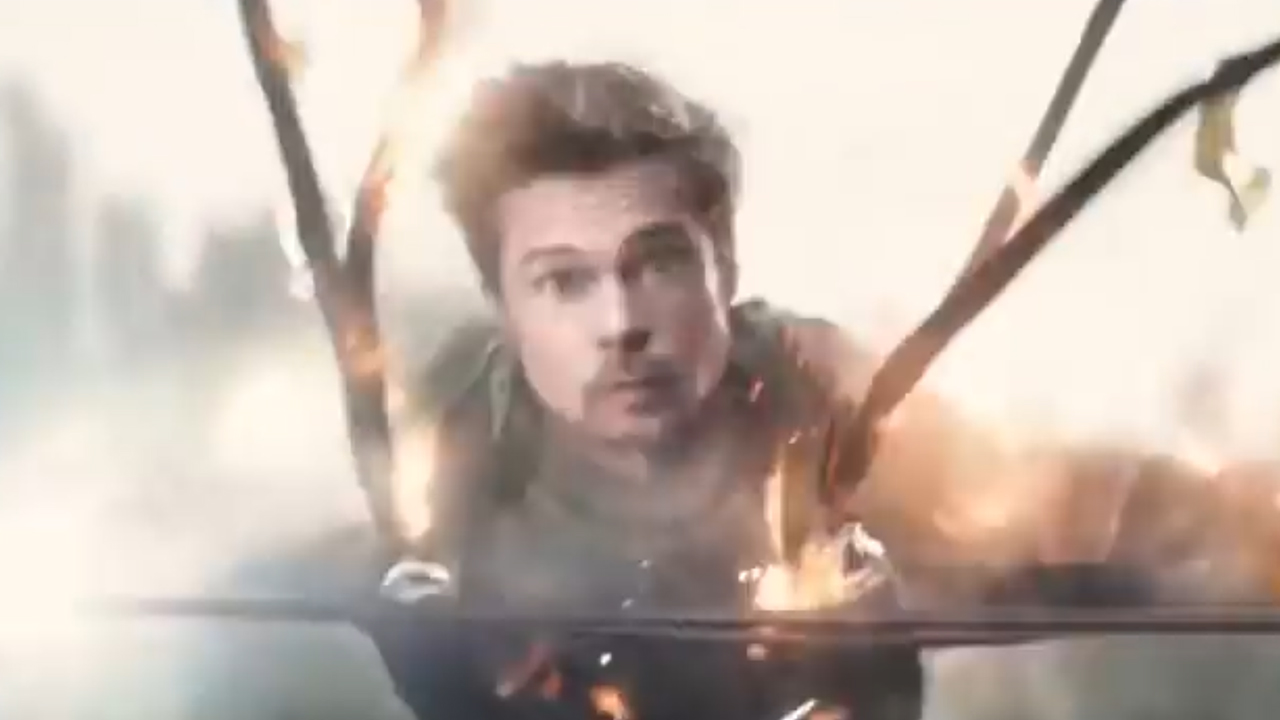 Brad Pitt – Deadpool 2
By far the quickest cameo on this list is Brad Pitt's maybe one second appearance in Deadpool 2. It's the definition a "blink and you'll miss it" moment when Pitt's character, who says nothing and is in fact invisible for most of the movie, gets zapped by electrical wires, revealing the actor in just a few brilliant frames that had audiences gasping with excitement.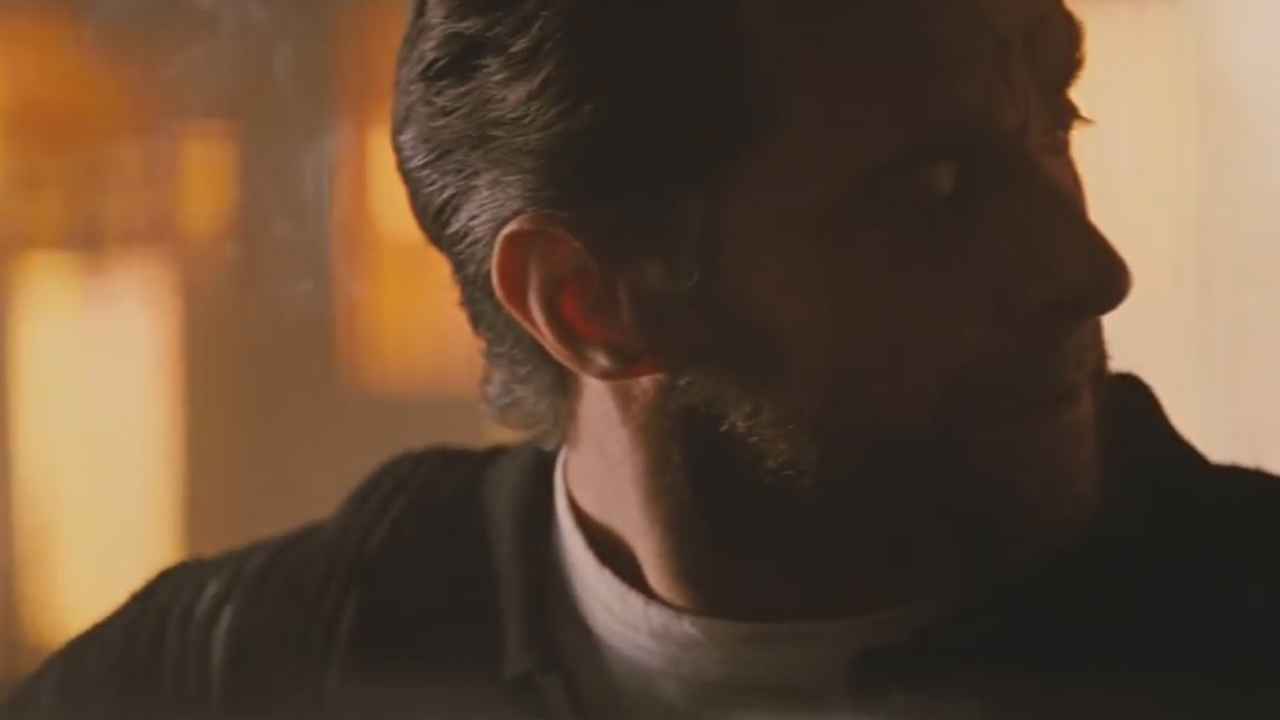 Hugh Jackman – X-Men: First Class
Hugh Jackman loves playing Wolverine. A regular in the X-Men movies, his character isn't a big part of the origin story film X-Men: First Class but the filmmakers still found a brilliant way to work Wolverine in. As Dr. X and Magneto recruit mutants for the X-Men, they find Wolverine in a bar but his terse response when they ask him to join makes it clear he's not interested. At least not yet.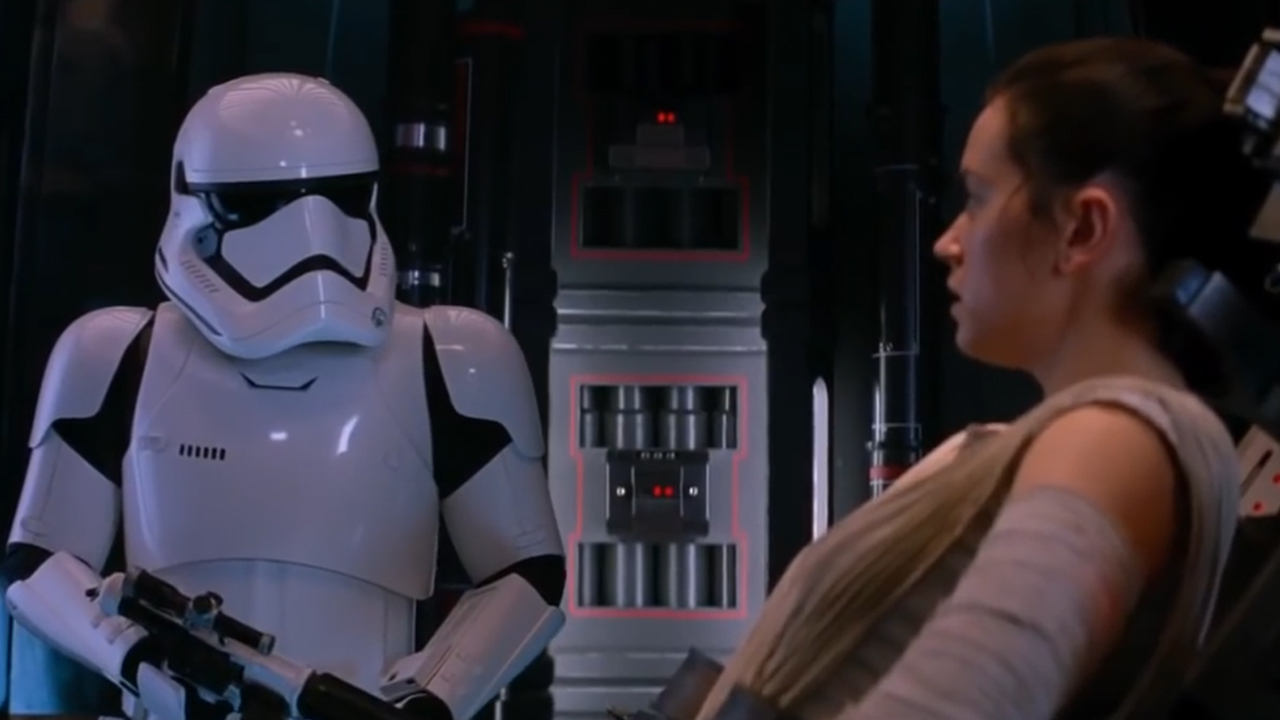 Daniel Craig – Star Wars: The Force Awakens
Only the Star Wars franchise could get a star as big as Daniel Craig to have a brief cameo in which his face is never seen. It was obviously a lot of fun for the James Bond star to show up in Star Wars: The Force Awakens, though Craig really hated the stormtrooper suit he had to wear for the scene.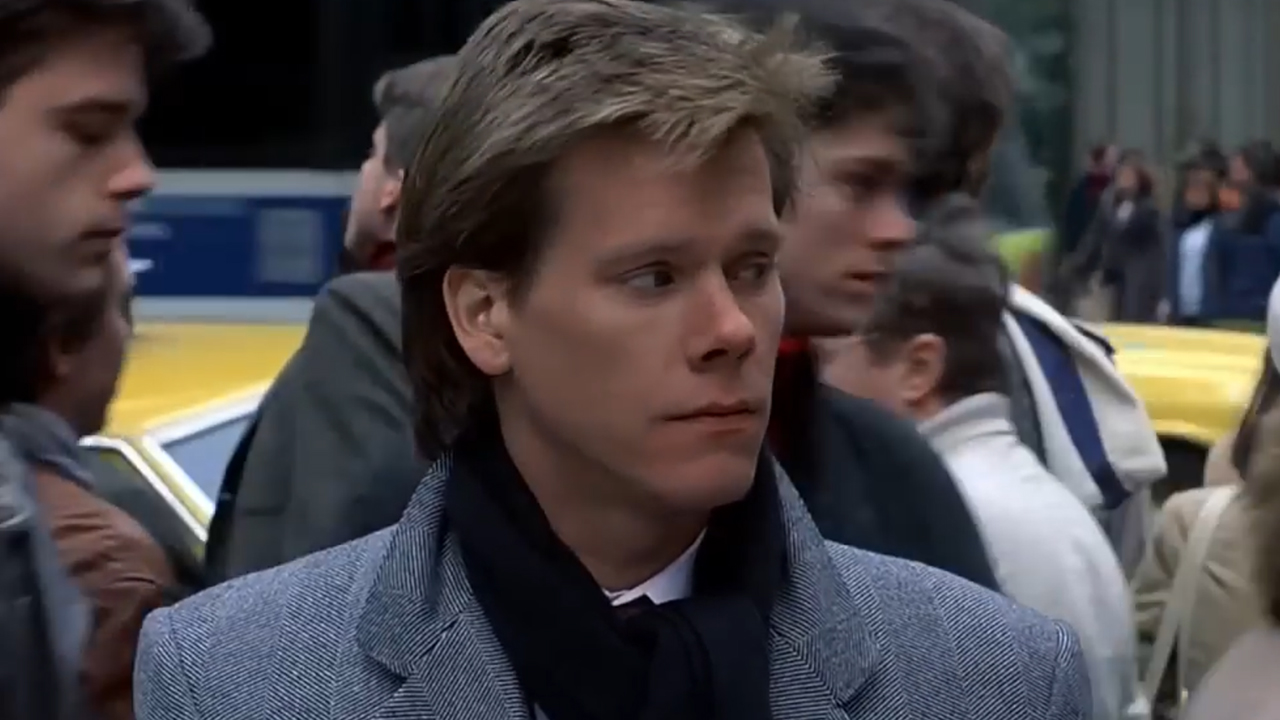 Kevin Bacon – Planes, Trains And Automobiles
Planes, Trains and Automobiles is one of John Candy's best movies, but before we even meet his character, there is a quick scene that surprisingly includes Kevin Bacon. As Steve Martin searches for a cab on a busy New York City street, he spies Bacon's unnamed character from across the street and races him to the cab.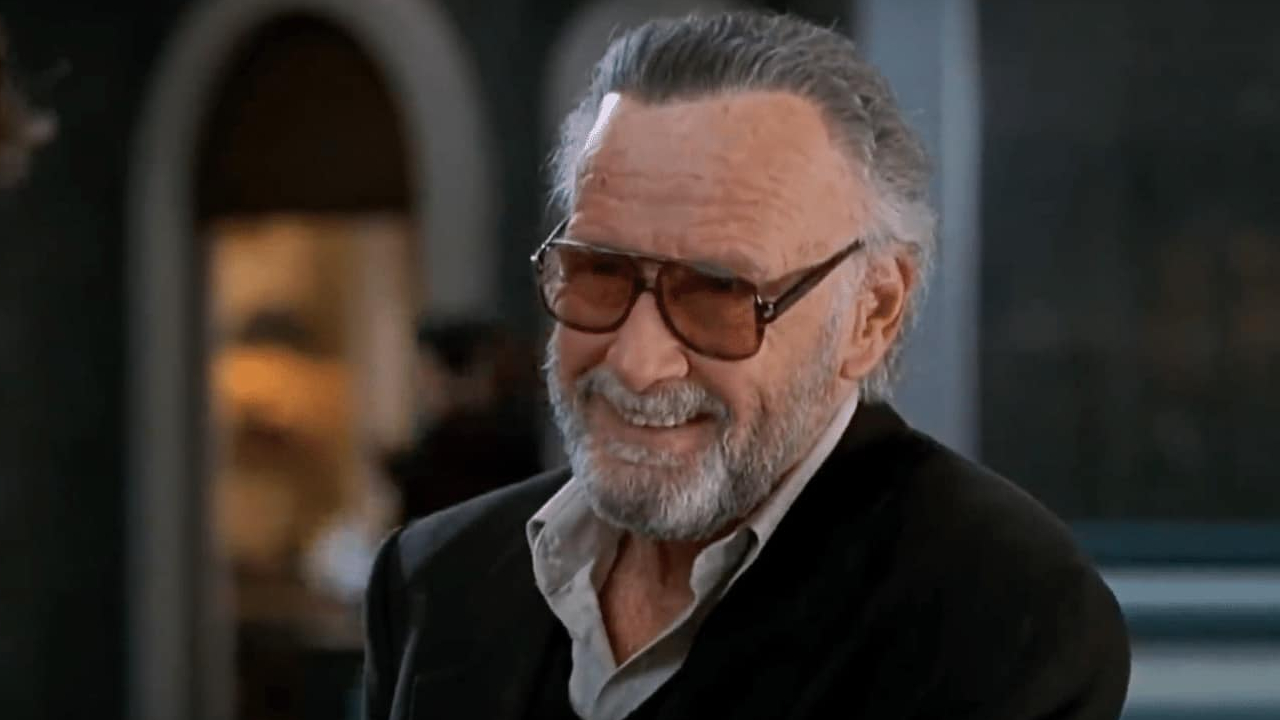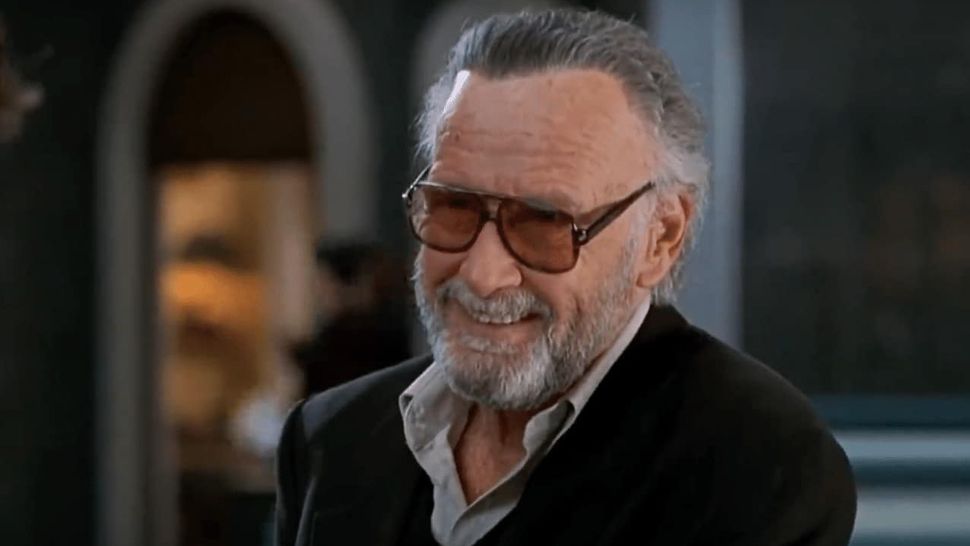 Stan Lee – Mallrats
There is no one in Hollywood with more cameos than the great Stan Lee. Before his death in 2018, the comic book writer appeared in more than 40 films and TV shows based on the Marvel comic books he was such a huge part of creating. But it's his appearance in Mallrats that came before them all, playing himself. Lee also shows up in The Princess Diaries 2: Royal Engagement as a wedding guest.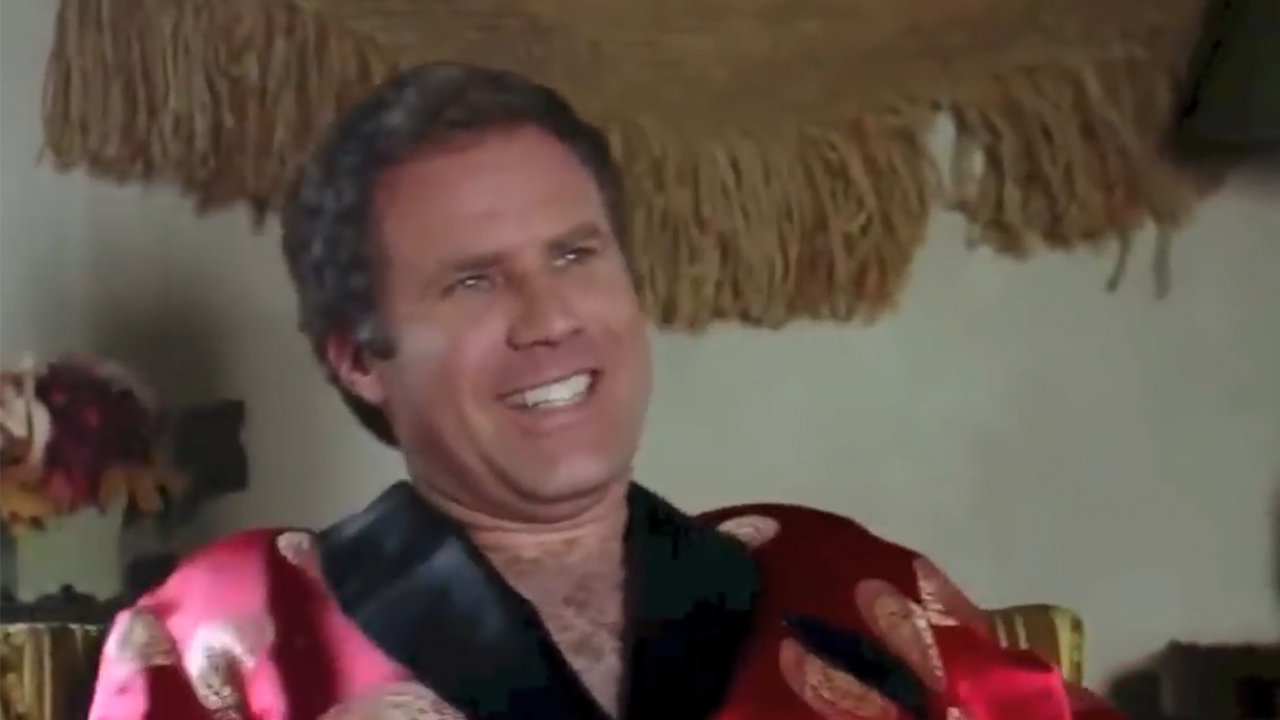 Will Ferrell – Wedding Crashers
It takes guts to cast Will Ferrell in a cameo because he might just steal the show. In Wedding Crashers, you could argue he did. There isn't a more meme'd cameo on the internet than Farrell's character in the movie yelling "Mom! Where's the meatloaf??"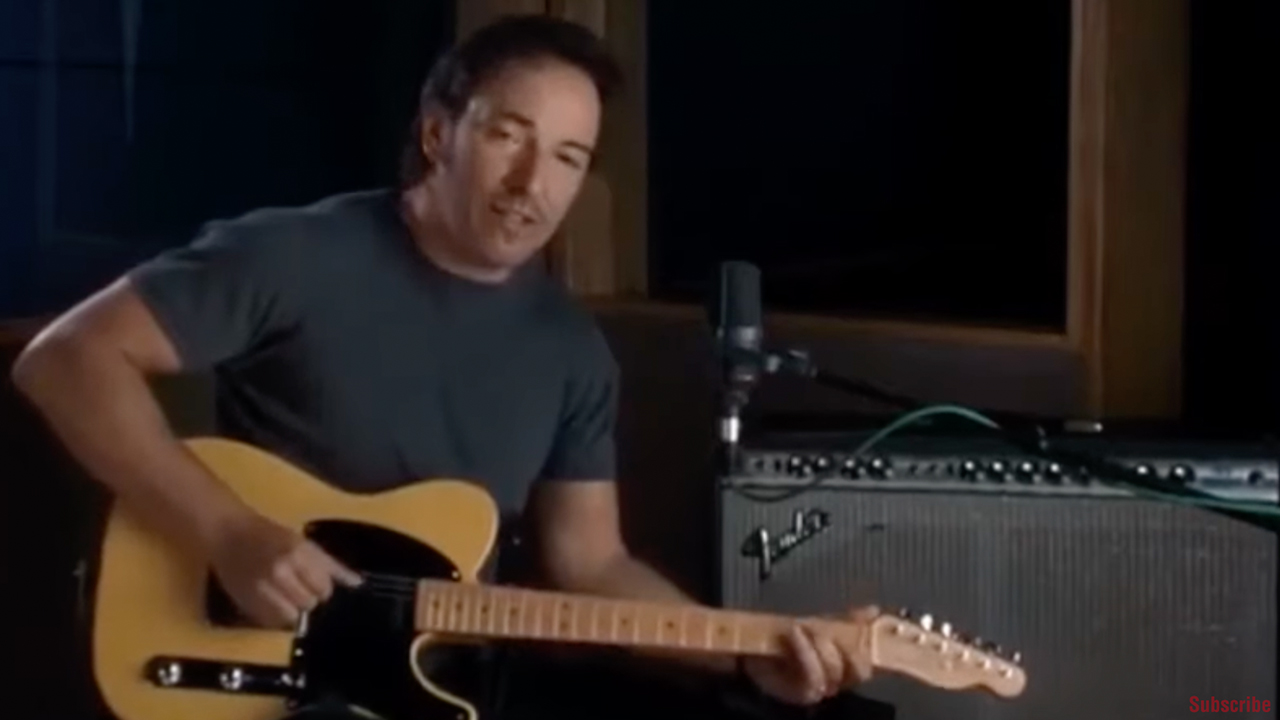 Bruce Springsteen – High Fidelity
It makes sense that in a movie that is all about great music, one of the greatest musicians of all time would make a cameo. Such is the case in High Fidelity when Bruce Springsteen shows up in one of Rob Gordon's (John Cusack) dreams about his top five exes and offers some sage advice.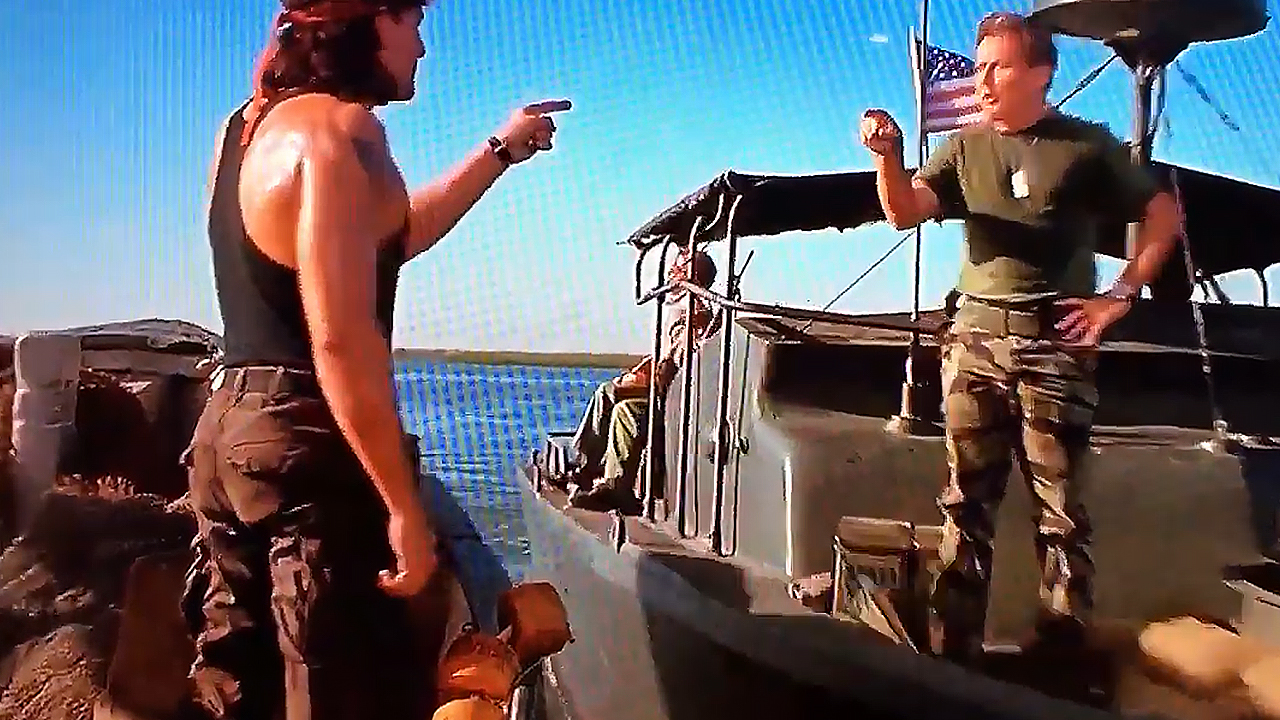 Martin Sheen – Hot Shots! Part Deux
Hot Shots: Part Deux is, by design, a silly, surreal comedy. One of the most surreal moments is when Charlie Sheen's character is traveling up a Southeast Asian river, satirizing Apocalypse Now, which, of course, starred his father, Martin Sheen. Suddenly, the voice-over changes from Charlie to Martin and the look both look up from their respective boats and yell to each other, "I LOVED YOU IN WALL STREET," which they starred in together. Very meta.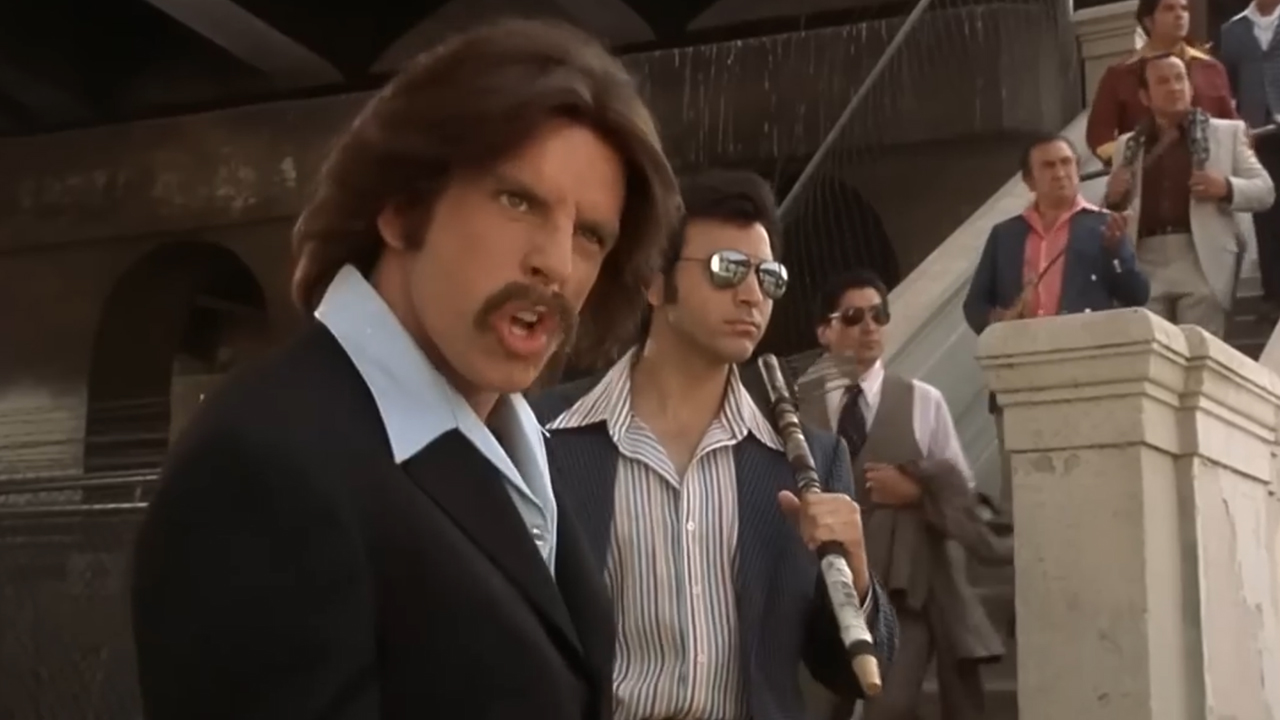 Ben Stiller – Anchorman: The Legend of Ron Burgundy
In one Anchorman scene, there is a rumble between the competing news teams on the various San Diego networks. Each anchorman is a star. Vince Vaughn, Luke Wilson, and Tim Robbins show up with their respective teams, but it's when Ben Stiller shows up with the Spanish network that things get especially ridiculous and it's hilarious.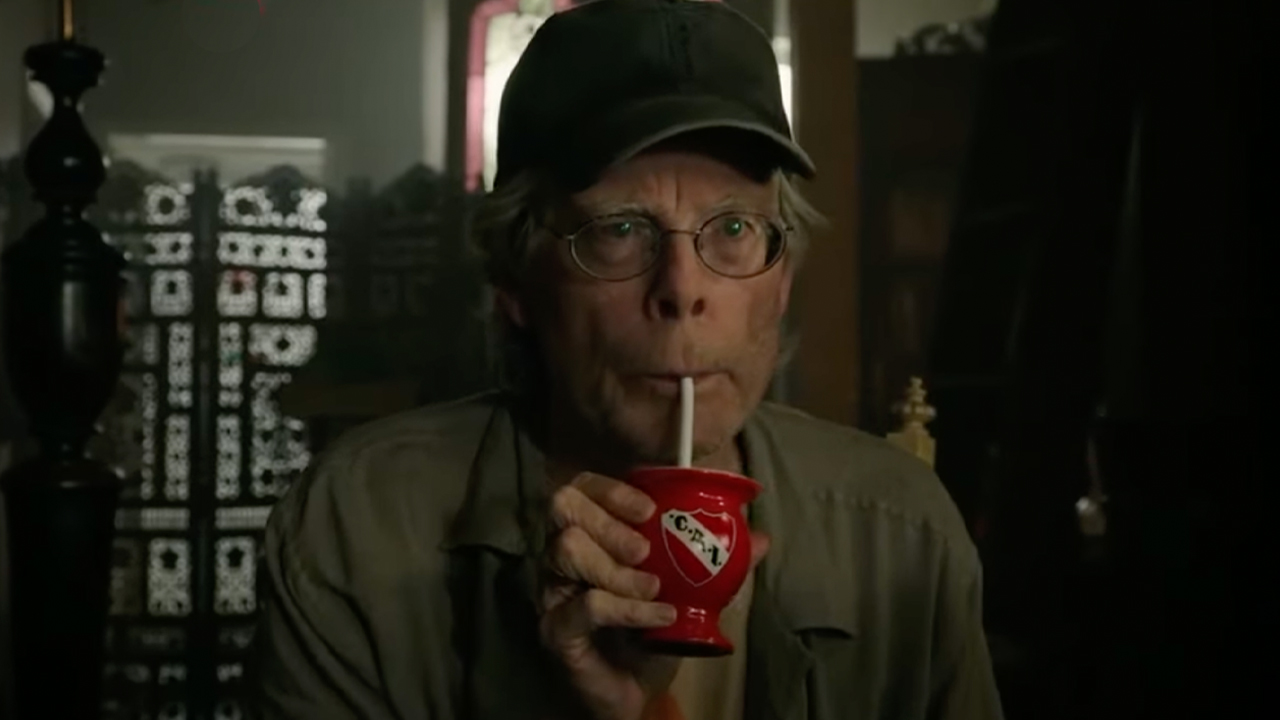 Stephen King – It Chapter 2
Stephen King, like Stan Lee, pops up quite a bit in stories and books of his that have been adapted on screen. Going all the way to the early '80s with movies like Creepshow, and Pet Sematary, King has had cameos (and larger roles) in many of his stories. He even directed one, Maximum Overdrive, based on his short story "Trucks", though that isn't always fondly remembered, though it should be. In more recent years, he made a great cameo in It Chapter 2.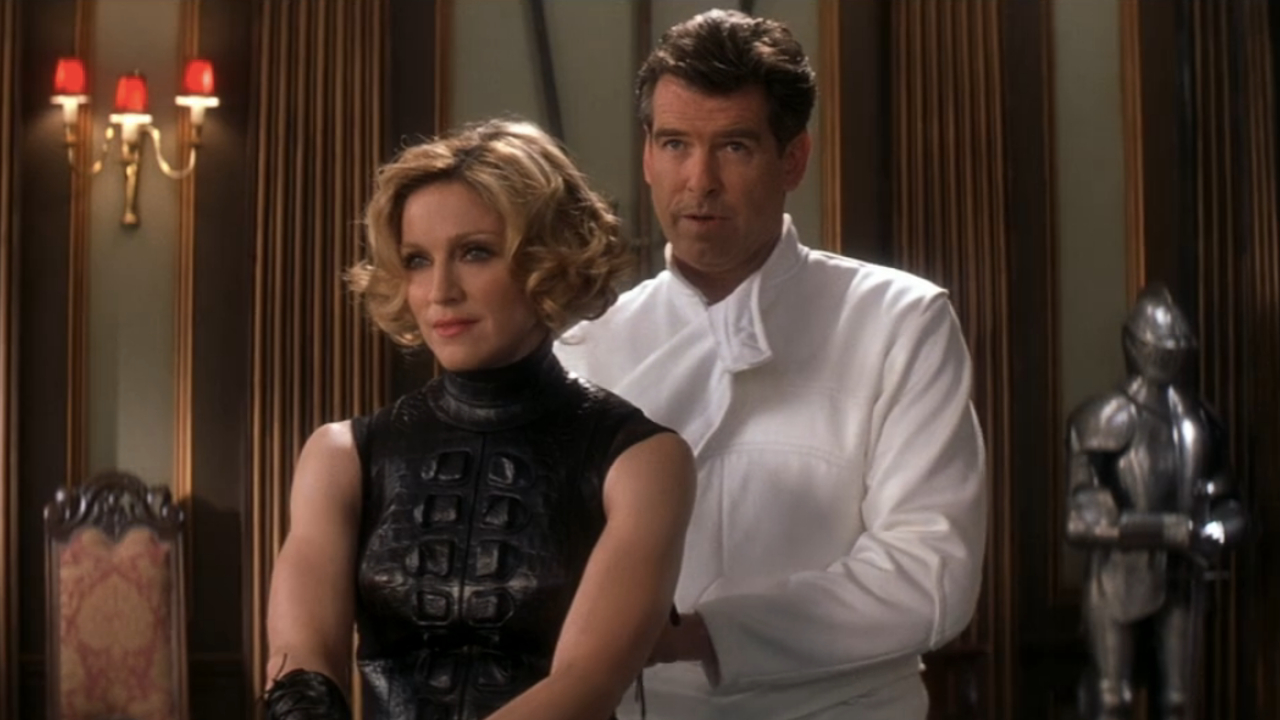 Madonna – Die Another Day
It's no surprise that Madonna would be picked to record a James Bond theme song, which she was for Die Another Day, though her Bond theme does not rank all that highly for most fans. In a rarer occurrence, the singer of the theme also got a cameo in the movie. Madonna plays a fencing coach who works with Pierce Brosnan's version of the British super spy. Let's be real, she was actually better acting in the movie, than singing in it.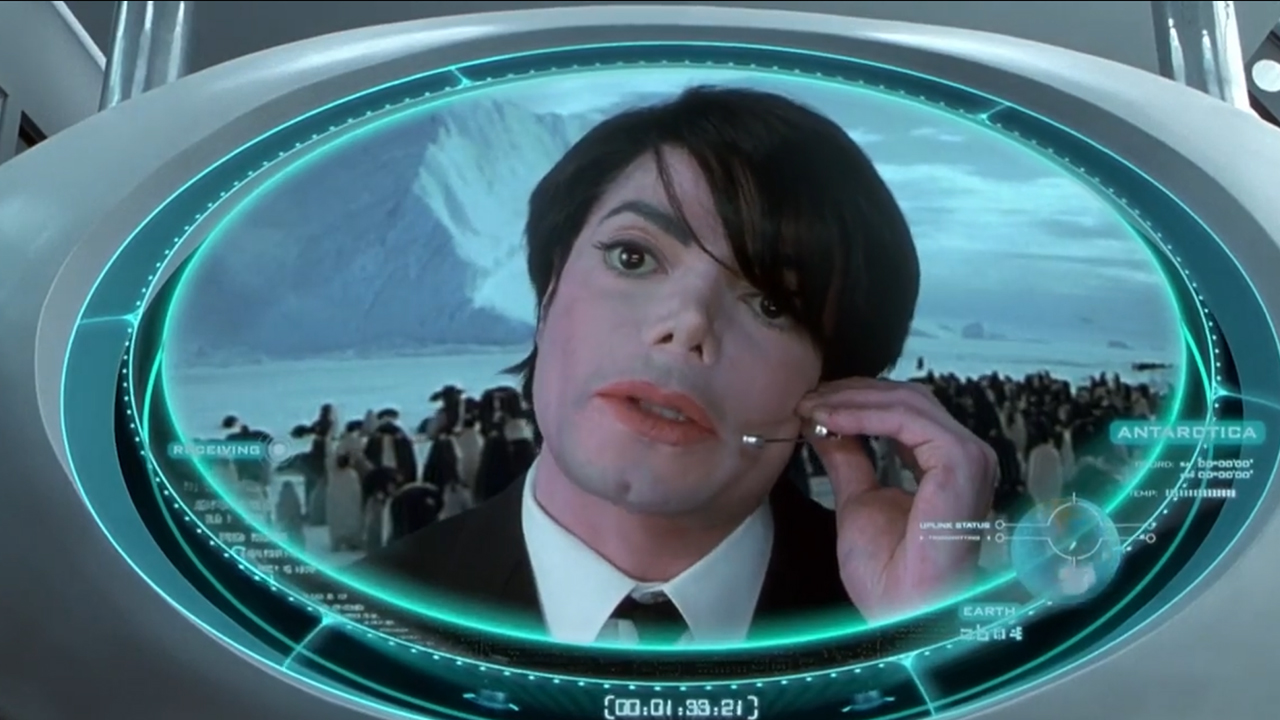 Micheal Jackson – Men In Black II
If there is any perfect role for late-era Michael Jackson, an alien that can't quite make it in the MIB fits the bill. The King of Pop only has about half a minute of screen time, and it almost feels like AI, even if that technology only existed in the Terminator universe at that point. It's a weird cameo, but it's kinda perfect.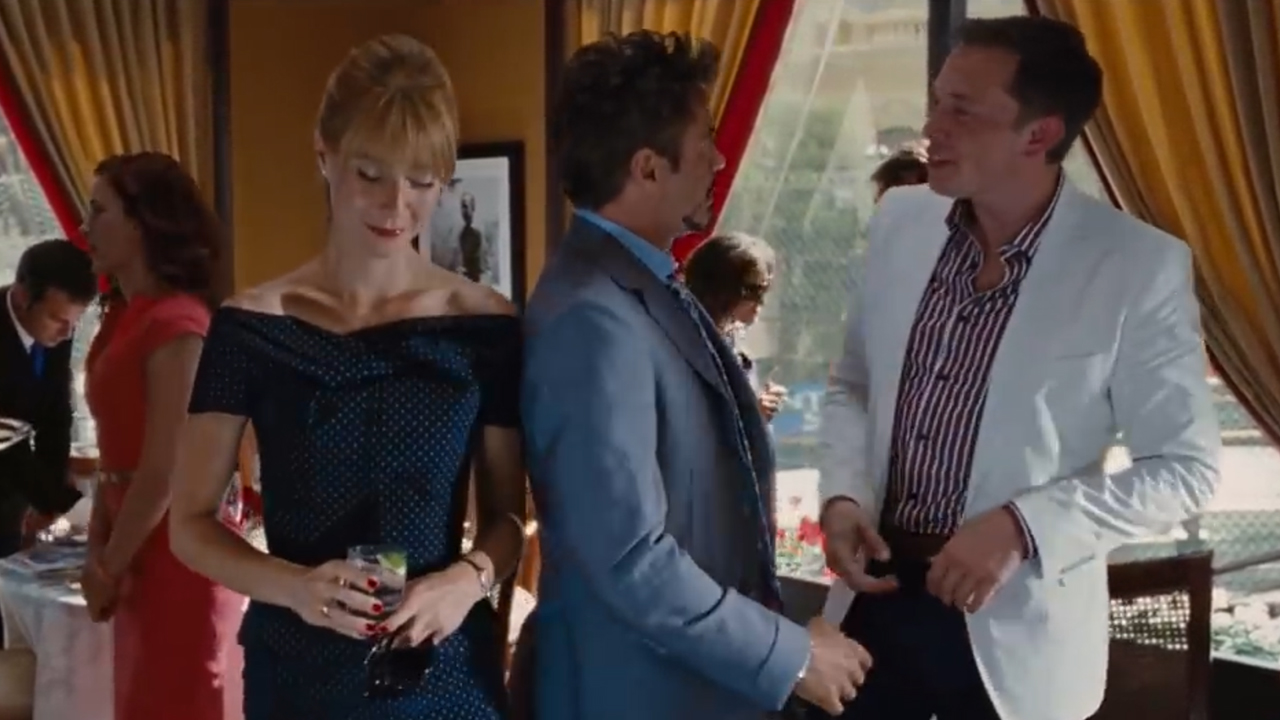 Elon Musk – Iron Man 2
It's definitely one of the weirder entries on this list. In the scene in Iron Man 2, in the very early days of the greater MCU, none other than the electric car-driving rocketman and X boss Elon Musk shows up for a brief cameo. Predictably, the tech entrepreneur wants to meet with Tony Stark (Robert Downey Jr.) about some ideas he has.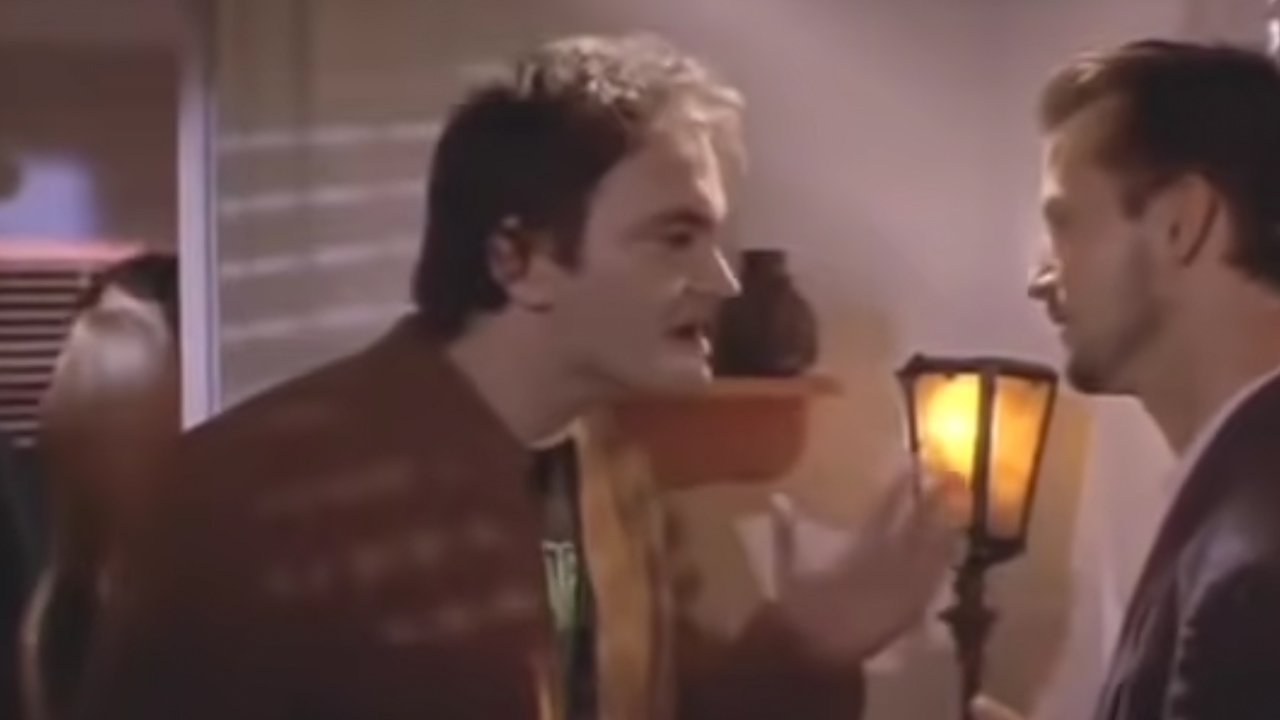 Quentin Tarantino – Sleep With Me
If you take yourself back to September 1994, Quentin Tarantino is not yet the legend he has become since. A few weeks before Pulp Fiction set the cinema world on fire, Tarantino popped up in a small art film called Sleep With Me. Despite the very fine cast that includes Meg Tilly, Eric Stolz, and Parker Posey, among others, the film isn't really remembered all that fondly. Except for one scene. Tarantino delivers, in a very Tarantino way, a fantastic diatribe about the script for Top Gun and what it really meant. It's pure genius and while he doesn't get credit as a writer, it's exactly what you'd expect from him.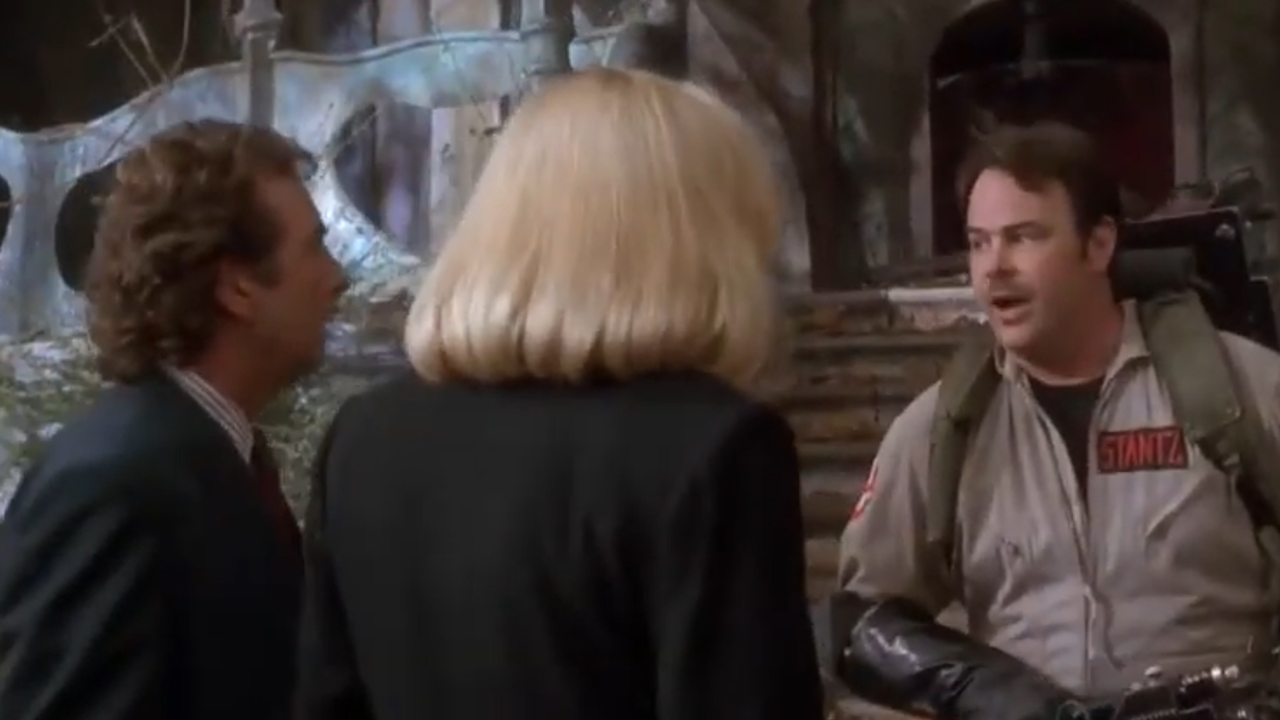 Dan Aykroyd – Casper
Here's a good trivia question for you: How many times has Dan Aykroyd played his Ghostbusters character, Ray Stance, on the silver screen? Though there are three previously released Ghostbusters movies, the answer is four.  Aykroyd randomly shows up in the mostly forgotten movie Casper from 1995 as the two main characters are desperate to rid their house of ghosts.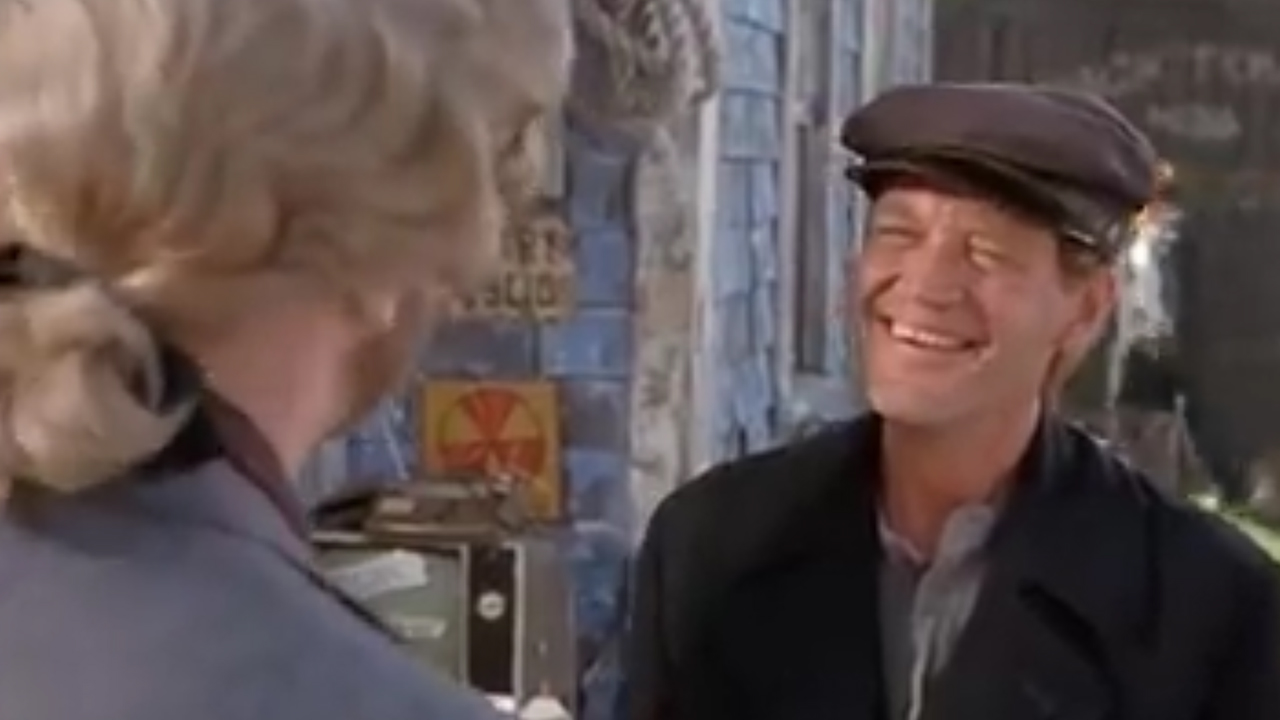 David Letterman – Cabin Boy
David Letterman is one of the most famous television stars in America, but weirdly, he was never really an actor. In fact, according to IMDB, he's only credited with one role in a movie in which he wasn't playing himself or in archival footage. That movie is the absurdist and, frankly, weird movie, Cabin Boy. It makes sense as it stars Late Night With David Letterman regular Chris Elliott and is directed by a writer from the show, Adam Resnick. It's… not a great movie, but it's worth watching for Letterman's one short scene when he attempts to sell Elliott's character a monkey. 
A good cameo can make otherwise mediocre movies fun, and make good movies great if placed perfectly, like all the great ones on this list. 
Denial of responsibility! My Droll is an automatic aggregator of Global media. In each content, the hyperlink to the primary source is specified. All trademarks belong to their rightful owners, and all materials to their authors. For any complaint, please reach us at – 

[email protected]

. We will take necessary action within 24 hours.